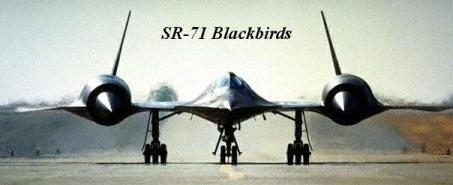 SR-71 Image Archive #1

World Record Speed Run-New York to London
September 01, 1974
Farnborough England Air Show
The following photos were extracted from various sources, however most were photographed by Joe Gulli (Lockheed), Jim Fitzgerald (Lockheed) and Leland Haynes (USAF) at Farnborough. Most photos have been enhanced. Double Click on the image and if acceptable, you may use them with proper credit.
Page 1 of 2
Photo Page #2 has an additional 14 images taken at Farnborough by Lew Williams, Lockheed Technical Representative.

Return Me to the "Speed Run" Page

Copyright 1996 Leland R. Haynes (MSgt USAF, Ret) All rights reserved. Original publish date April 15,1996.
Revised March 29, 2004
Page #3 of 163