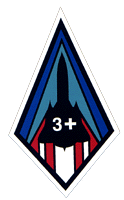 SR-71 ALMA MATER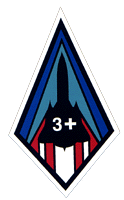 RECOLLECTIONS FROM THE PAST
1998 Guest Book Entries

I have been requested to include recollections from various personnel that have either worked on the SR-71 or have been closely associated with the program through support operations. Bear in mind that the SR-71 could have never flown had it not been for the expertise of personnel in a wide variety of specialties in the U.S.Air Force and civilian industry. These include but are not limited to KC-135Q Refueling Support, Air Traffic Controllers, Security Policemen, Base Fire Suppression Support, Medical personnel, Lockheed Technical Support, Physiological Support Division (PSD) and a vast array of top notch people that expended that extra effort to insure the success of the program. If you have been associated with the Blackbird Program and wish to share something with others, please feel free to Sign the Guest Book . Do not send any classified information (The U.S. Government has been assigned that task and will declassify information as necessary).
Leland Haynes, MSgt USAF (Ret) Webmaster, SR-71 Blackbirds

There are Nineteen total web pages that comprise the
"SR-71 Alma Mater and Recollections of the Past"
The original web page (the one you are on now) had grown to over 3 Megs in size. To expedite your Browser loading, I have divided the "Guest book" Entries into Chronological year groups by dates the e-mail was received..

If you have been associated with the SR-71 and would like to have your experiences or recollections listed on these Web Pages please fill out the form on the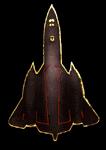 Tue, 29 Dec 1998 19:02 MSgt (Ret) Steve Studards Writes: Nice web page! I am a retired sensor troop (SLR/ASARS). I worked the program from Jan 79 to Dec 89 at Beale ( 9th AMS), Det 1, and a great TDY to Det 4. I recognized a lot of names from your list and have a lot of great memories from working with these people. Hope to see all of you at the reunions and swap old "war stories".
MSgt (Ret) Steve Studards
E-Mail: sstudards@cox.net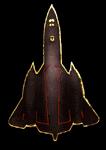 Tue, 29 Dec 1998 09:14 Dan Blades Writes:
I was assigned to the 376 SW from 1977-1981. The memories of that Habu taxing by the shop was a thrill. Best of all it was nice to know that The Q model tankers were in place to gas it up.
Anyone from the 376FMS that was at Kadena from 1977-1981 drop me a line.
Dan Blades
E-Mail: dbrock@foto.infi.net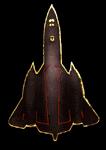 Mon, 28 Dec 1998 10:54 Sgt Douglas Bentley Writes: This was absolutely the best program and group of people in the world. I remember so many stories after reading and reminiscing through through the guest pages. However, what comes to mind the most are the stories that were told from John McNeil. And to add to the "Fish Hook" story as it was told to me, after the naval CO talked to the airmen in question, they departed but they also left a stencil of the sled on is desk. The best story I can recall now was when Gen Welch came to tour the Habu. A Capt. xxx (TO be Nice) was giving him the dog and pony. He came to where TSgt Jack Mellott and I were standing. Pointing to an OBC Camera, the Captain asked me to tell the General about the Def H. I told him sure however the def H was over here. Our conversation was over before it even started. I also remember during the flights to Iran the most memorable thing I ever have seen military wise. It is the day the we had two HHQ's ready to go at the same time. One was stood down from above. It was a day for serious joy knowing that we could pull off what the "old Guys" called a HABU.
Would love to hear from any old Det 1' ers Like John McNeil, Frank, Ron, John G, Jack Mellott, Bill Ruble, Mike Hull, Mike Welch, John Jones, Mike Berry, Mike Hannah, Chris Leeper, and others from Beale Like Mike Twombly, Kinikin, Whittle, Ralph Draper, Chief Paul Wick, Gary Glover.
Sgt Douglas Bentley
E-Mail: jammer@airmail.net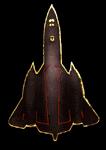 Sun, 27 Dec 1998 19:00 MSgt (Ret) Allan Kaplan Writes: I was stationed at Beale from 11/77 to 05/84. I was a Personal Affairs Tech at CBPO. I got to know meet most of the Blackbird crewmembers as well as the support people. It was a real thrill to support the SR-71 program. I remember the tour that my supervisor (Scott Sinclair) arranged for me through PSD and then the walk-around the aircraft in the dock. We then led the aircraft to the runway and did the FOD check. Afterwards we parked off to the side of the runway and watched the Blackbird begin it's roll. One of the greatest thrills of my life was the rumbling vibrations and noise when that beautiful bird lifted off almost where we stood. My buddies at other bases/commands were always envious of me. I served under some great commanders (Col Tom Pugh) and will always remember my 6.5 years at Beale with a smile.
Al Kaplan
E-Mail:BRANIFF92@AOL.COM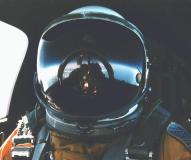 Wed, 23 Dec 1998 01:21
Lt Col Jim Greenwood Writes:
As the present Commander of the 9RW/Det 2 at Edwards AFB, I appreciate your efforts.
Keep your Mach up!!!!
Lt Col Jim Greenwood
E-Mail:Mach3plus@aol.com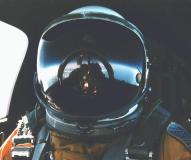 Mon, 21 Dec 1998 16:13 Jay Murphy Writes:
Lew Sulzle pointed out your web site and I wanted to introduce myself. I was an SR-71 pilot at Beale from 74-80 and am now the SR-71 Program Manager at the Skunk Works. Lew launched me on my first operational sortie out of Kadena. I haven't had the chance to go thru all your stuff but hope to in the next couple of days.
Happy HABU Holidays! Cheers
Jay Murphy
E-Mail: jay.murphy@lmco.com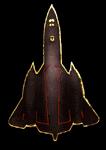 Sun, 20 Dec 1998 16:14 Ed Grundler SMSgt (Ret.) Writes: What a super site. I remember many of the names and experiences listed here. I spent the last six years of my Air Force career at Beale AFB. I was assigned to the 9th AMS ANS shop from Jan 1971 until Jan 1977. There were many good times as well as a lot of hard times separated from our families. The SR-71 is still as exciting to me today as it was the first time I saw one. I especially remember all of the records that were set during my time at Beale. It is good to be able to claim that I knew all of the crew members personally that set these records. The Camaraderie of the people that worked on and flew this marvelous machine was above and beyond that of any other organization I have ever been associated with. I look forward to seeing many of you at the next Blackbird Reunion at Reno.
Ed Grundler SMSgt (Ret.)
E-Mail: grundler@ptw.com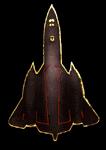 Thu, 17 Dec 1998 20:19 MSgt Thermon P. Fowler, Ret. Writes: I was a Boom Operator in the 70th Air Refueling Squadron at Little Rock AFB, Arkansas from 1965-69 and we got "Q" model KC-135s in 1967. Had to go to Beale to learn the tricks of the trade for refueling the SR. It was a great experience for this old Arkansas Boy.
MSgt Thermon P. Fowler, Ret.
E-Mail: tangopop@shreve.net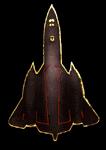 Sat, 12 Dec 1998 22:48 DeWayne & Sally Currier Writes: I always worked around the edges of the SR-71 program. Mainly as a T-38 phase inspection weenie in the T-38 Branch from 1981 to 1984. Always wanted to work on the SR-71, but I never got into the SR-71 Branch. The only thing that was good about working on T-38s was the fact that I got a couple of rides in them during my time at Beale. A T-38 ride was quite a rush. That's something the SR-71 crew chiefs didn't get to do - ride in the planes they worked on. I suppose the rides were sort of a consolation prize for working in the "High Performance Aero Club".
The best thing about Beale was meeting my wife, the former Sally Strange. She worked in the 9th OMS Technical Administration Office from 1983 to 1984. When she and I got married not all of her uniforms got the moniker "Currier" soon enough. Once or twice she grabbed the wrong uniform shirt in the morning before work. When her co-workers saw her with the wrong name on her shirt they would give her "distribution" to take across the ramp to the SR-71 Branch, with the hope that she would get "jacked up" by the security police for having a line badge that didn't match the name on her uniform. Nice guys..... She usually called ahead to meet someone at the guard shack when this happened so as not to be accosted by the security police. But then, that was the spirit of Beale while the SR-71 was there. Great people, doing a tough job, and taking time to have fun while they worked (and even more fun when they played).
After Beale, we went to Plattsburgh for 5 years where I worked on FB-WonderLemons (from a maintenance man's point of view - the aircrews loved 'em) and KC-135s in the Aero Repair Shop. Sal worked in the "CopSquadron". Hey! Admin types can work anywhere! Both of our sons where born at the "Burgh".After the "Burgh" it was Ramstein Air Base in Germany. I worked on F-16s (phase weenie again), and Sally worked in one of the Comm Groups. In Germany I got medically booted. Broke my heart. This allowed me to go get help from the VA and go from a crew chief with a GED to an A&P with a masters degree. Who says mechanics can't read! Although I did most of this schooling after we went back to - you guessed it - Beale in 1992. To say that Beale without the SR-71 is different than Beale with the SR-71 is an understatement. The place just didn't feel the same. I pressed on at Embry-Riddle. If any of y'all remember Dave Heslop, a former SR-71 maintenance type, he is now director of the Embry-Riddle Aeronautical University site at Beale. Ironically, this Embry-Riddle Center is located in the old SR-71 maintenance/phase area.
While at Beale this time, Sally was assigned at first to CBPO, then to the Transportation Squadron. In 1993 she went to the Saudi sandbox for a few months to support U-2 operations. However, a couple of years later, when Beale was finding it difficult to find someone to go TDY to Edwards AFB to help start up the SR-71 program (again) we both thought it was a good idea for her to go. At least we were close enough to see each other on the weekends. Well, as it tuned out, Sally liked the TDY. She also liked Edwards AFB. She just wanted the boys and I to see it. So when school got out in the summer of 1995 the boys and I piled into our Chevy and headed south from Beale. When I first saw the Rogers Dry Lake I felt like a Muslim in Mecca. To say I like airplanes is an understatement. The boys liked it too.
The reason for the spousal unit's (wife's) concern was the idea was hashed around that she would come to Edwards in a PCS move as the Head Honcho of Admin if the unit became permanent. It did, and she did. So in May of 1996 the Currier Family moved again. That was an adventure. A hot day. A small car with no AC. A loaded to the gills pickup truck. Two kids. Four cats. Good thing it's less than a one day drive. This was a good for us. I had just finished school with Embry-Riddle and needed a job. Not to mention we were all ready for a change. Beale without the SR-71 - wasn't Beale. Sally settled into her new job at Det. 2, and I found temporary work in Mojave either fiddling around with Boeing 727s, or converting F-4s into target drones. I hated converting any F-4 into a target drone which had bagged a MIG during a previous war. Today I "play" with F-117s in Palmdale. Spiffy jet, looks as though Darth Vader should be flying the thing. Anyhow, back to Det. 2 stuff. Overall, until that dark day in 1997 when the SR-71 was axed again it was fun. Our boy's got to witness a crew donning space suits in April of 1997 for a training flight. They got quite a kick out of getting to try the tube food. They liked the apple sauce and apple pie tube food. Later, we got to go out to the runway and stand at the lift-off point when the SR-71 took off. My only regret during all this time was that I didn't bring my camera more often when I had the chance. But then, we had no idea just how soon this activation was going to end. A chance to record a little more history - and I blew it! As I write this, Sally is bouncing back and forth between her new unit and Detachment 2. She'll probably be the last enlisted person ever to have anything to do with the SR-71. After all, it ain't over until the paper work is done.
In closing, we got to witness a ground afterburner run of the SR-71 (Tail # 967) on December 3rd (1998). The reason for cranking her up was the retirement of one of the crew members - what a way to start a party! I've got some pictures of ole #967 cranked up in all her glory. I'll be sending some shots of 967 during the the most recent "burner run" to the Blackbird Association. There are many other things to say about Det. 2, but I'm not the one to say them. I hope that those associated with Det. 2 for the last few years come here and share their experiences. The Blackbird story will never be complete without the testimony of those who were the last.
DeWayne & Sally Currier
E-Mail: dcurrier@ptw.com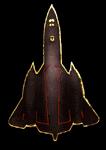 Tue, 8 Dec 1998 19:12 (Updated Wed, 27 Jan 1999 20:51) Reid Cameron Writes: When I consider what has been going on in our capitol in the last few years, the scandals, the politics, etc… I find myself, face in hands, wondering what these people could be thinking. It's so disheartening to think that we can do with technology what we have done, resulting in a message to the world that we will not be intimidated. Yet, it can be nothing but astoundingly obvious that some of our leaders have never experienced so many of this nations achievements, and yes, I have an example: If some of those fellows could have stood next to the runway as the J-58's approached Military, then as the throttles advanced to the stops causing pressure waves that blurred ones vision as the fatigues jiggled 'in place' (let alone the product the plane brought back), I am hopeful & confident that they might take a minute to review their priorities. I had the high privilege of working in the ANS shop from February '77 to May '86. What a job that was. #964 holds a special place in my heart: First SR I pre-flighted (ANS), first to go TDY with, first to change a Guidance Group on pre-flight - while TDY, at 03:00(!!!). I gather #964 is at Offutt. I still get a backache when I think about installing the chronometer in #956!!! I met some of the finest people in my life there at Beale: Menko Christoph, Brian Swartz & Monty Gingrich, all from ANS, Mike Green from Comm Shop. Frank Turcany (Northrop) @ Kadena. The late Ron Pierson. I remember when Carpenter & Murphy almost took off the top of the control tower coming back from Kadena on Murphys last flight. If anyone has figured out an effective way to communicate what amazing things went on in that program to a "layman" let me know. Like how the thing tracked stars, sitting on the ground, in broad daylight… that kind of thing. Best wishes to all & never forget where we were!!!
Reid Cameron
E-Mail: cameronr@wans.net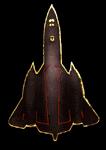 Thu, 3 Dec 1998 16:02 Cippy Cardona Writes:We want to contact our friends. I was called SSgt Cardona. I was with Det 1 in the Air Force.
I also worked with the U-2 at Beale from 1977 to 1979. I worked on T-38 and T-37 at Columbus AFB. Write back.
Thank You.
Cippy Cardona
E-Mail: CippyMrsCippy@webtv.net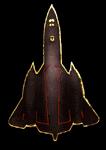 Thu, 3 Dec 1998 23:40 Dan Prewitt Ex-SSgt USAF Writes: Hi! I was assigned to Beale in June 1965 to the 356 FMS. I was too young to go to the 9th when some of the guys where picked to go to Conn. to P&W engine school. I remember when I saw the first Blackbird landed at Beale AFB CA. Lord, what a site to behold, not much to see no landing light following a launch truck, two flames shooting out the back of this long shadowy figure, goose bumps still run amuck. I left Beale to go to South East Asia for a tour at Phan Rang, Viet Nam 67-68 then to my surprise back to Beale to the 9th FMS Engine Shop where I stayed until my discharge in 1972. To this day I am fascinated with anything to do with the SR-71. I have sent my application to Jack Madison for a Blackbird association membership. Thank you for this web page it's great, although I haven't seen any names I remember (it's been 30 yrs.) Well maybe some of the guys will see this and mail me and thank you for help keeping the most awesome aircraft alive.
Sat, 12 Dec 1998 01:10:Found your web site a few days ago, great site. 9th FMS Engine Shop Beale AFB CA 1968-1972. In 1965 I was a new mech in 356th FMS Engine Shop and had orders for Viet Nam, They were taking names for the 9SRW and I couldn't accept an assignment for school, it was to say the least a big disappointment. I completed my tour in RVN and got orders. To my surprise 9th SRW 9th FMS Engine Shop Beale AF Base California... one of the happy days. A lot of memories, some bad but mostly good. Met a lot people...Drivers, Back seaters, techs, to them all HABU forever!
I would like to take this time to say Hey to you all. Especially to Sled Driver Dave Fruehauf...we finally got the squeak out of the cockpit.
Sincerely,
Dan Prewitt Ex-SSgt USAF
"HABU"
E-Mail:HABU6872@yahoo.com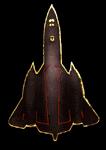 Sat, 28 Nov 1998 15:21 Ronald Lieske, Maj. Retired Writes: I was assigned to Beale AFB and the SR-71 from July 65 to Sept.69. It was one of the most enjoyable tours of my career. I served as the Wing Maintenance Training Officer for one year, than as Senior Job Control Officer for three years. This was during the years when every day we learned more about this very remarkable aircraft. I was privileged to serve and work with some of the best in the Air Force. This web page has brought back many good memories, keep up the good work.
Ronald Lieske, Maj. Retired
E-Mail: lieske@syix.com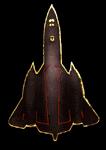 Fri, 20 Nov 1998 05:02 MSgt (Ret) Hector C. Gonzalez Writes: As a past member of the SR-71 Flight Simulator crew (1976 - 1983), it is great to see the SR-71 spirit kept alive. I have very fond memories of the 9th SRW and the 9th AMS. Many of you may also remember me working "Mobility" with MSgt. Menko Christoph, and as AMS acting First Shirt. Since I retired, I have continued my DoD career as a contractor with Boeing, McDonnell Douglas, and now with Lockheed Martin. During this period of time, the SR-71 continues being a topic of discussion. It is sad that many of today's DoD personnel still do not know about the capabilities of this aircraft. I congratulate you for the excellent job of designing and maintaining the SR-71 Alma Mater Home Page. Keep up the good work. Regards,
Hector C. Gonzalez
Lockheed Martin RMF Manager
Office E-mail: hectorg@tiac.net Home E-mail: hectorg@mediaone.net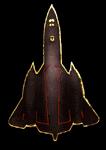 Wed, 18 Nov 1998 19:03 MSgt (Ret) Enrico H. Calabrese Writes:
I was assigned to the 9th SRW from 1971 to 1973 in the Sheet Metal Shop. Spent a group of time in the OL.
Best assignment in my 21 year career.
GREAT WEB SITE!!!
MSgt (Ret) Enrico H. Calabrese
E-Mail: enrico.1@netzero.net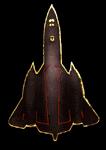 Wed, 18 Nov 1998 07:33 MSgt Menko D. Christoph Writes: I was assigned to 9th Avionics Maintenance Squadron (AMS) at Beale AFB, CA from Dec 1975 - Dec 1983. Primary duties included Astroinertial Navigation maintenance and supervision. I performed additional duties as the 9th AMS Mobility NCOIC and Chief of Analysis. In addition, I provided hands-on, in country support for the U2R operations at Detachment 2 and 3. Routinely supported and deployed for operations at Kadena AB, Okinawa and Diego Garcia. Set-up initial (ANS) operations at Det 4, at RAF Mildenhall. Deployed the first AMS personnel to Det 5 at Patrick AFB, FL. Retired from Beale AFB in Dec 83. Other: Trying to locate fellow ANS technician "John H Graham", last known to serve as a MSgt at the Beale AFB Field Training Detachment (FTD)~ 85-87 Also, I would like to locate former 9AMS/CC Lt. Col Robert H. Brown and Major Kevin F. Hegarty.
MSgt Menko D. Christoph
E-Mail: mdchrist@mail.win.org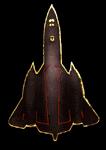 Tue, 17 Nov 1998 22:11 MSgt Gary A. Brandt Writes:
Assigned to Beale 9th OMS 5/65 thru 2/70.
Would be interested in hearing from any of the original group.
MSgt Gary A. Brandt
E-Mail: GB41LB42@aol.com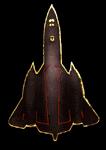 Tue, 17 Nov 1998 21:43 SSgt. Elva L. Williams Writes: I was stationed at Beale from Oct. 67 to Dec.68. I was assigned to the 9th.FMS , in Aero Repair, I spent many hours working on the many systems that we were assigned to repair. It was a very learning experience that I will never forget. I was TDY in Okinawa in the summer of 68. A lot of fun and games there.
SSgt. Elva L. Williams
E-Mail: ew6@mailexcite.com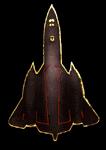 Mon, 9 Nov 1998 08:46 (Sgt) Timothy J. Harris Writes: I worked in the 9th AMS from May 1973 to May 1976 in the EMR shop, computer maintenance work center, on the SCL computer. Among the many people I had the pleasure of working with were: Msgt. John Spek, Msgt Frank Dawkins, Tsgt Johnie Moore, Sgt Tom Harris(no relation), and Sgt Bob McBride. Also there were two great tech. reps., Joe Gioia, and John Putman. I also made two TDY's to Kadena,(Oct-Nov of '73 & '74) where I was trained on the AGE cart by Stan Gryzbyk. All were great people to work with and it was always a thrill to watch the "HABU" fly.
(Sgt) Timothy J. Harris
E-Mail:tcharris@pop3.ghg.net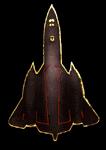 Tue, 03 Nov 1998 10:19
Lt Col J.R Jones USA (ret) Writes:
I am trying to locate a former pilot in the A-12 program. Robert R. Carson.
Can You help?
Lt Col J.R Jones USA (ret)
E-Mail: bjones@cdsnet.net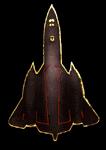 Fri, 13 Nov 1998 12:19:24
SRA David Rivas Writes:
I was stationed with the 349th AREFS. Boom Operator supporting the 'Sled. 1977 - 1980
SRA David Rivas
E-Mail: rdavidrebecca@austin.rr.com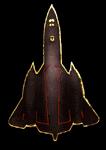 Sat, 31 Oct 1998 16:43 Johnny Gratton TSgt (Ret) Writes: My first Trip to Beale was in Nov 1971, I had two PCS moves from Beale one to England and one to Germany after each of these I came back to Beale and the 9th Wing. I retired from 9th AMS (Photo Shop) in June 1988. I did enjoy all of my Trips to the Ranch and I do miss all the great people that I worked with while I was there, but being Retired at least from the USAF has been great.
Johnny Gratton TSgt (Ret)
E-Mail: jgratton@cableone.net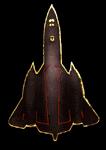 October 13, 1998 17:07:50 Lynn (Lee) Taylor Writes: I reported to Beale in May of 1972 and separated in Dec of 1973. I worked primarily in Kadena in the Sensor Shop as a 32950. A Lot of good memories and lots of good times. I have continued to work for the government. I presently manage a regional calibration laboratory at NAWC Lakehurst N.J.
Lynn (Lee) Taylor
E-Mail:TAYLORLM@LAKEHURST.NAVY.MIL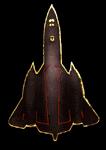 October 11, 1998 20:20: William T Vriezelaar, CMS (Ret) Writes: I arrived at Beale in Aug '65 was NCOIC of Job Control, helped set up the O.L. at Kadena, took over as NCOIC Quality Control when Fred Carmody left...Retired after 26 years in March 1971-----This is a great web page and you are to be commended for doing such a great job.
Bill Vriezelaar
E-Mail:wtv@otn.net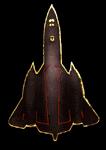 Thu, 22 Oct 1998 15:18 Dennis J. Brown writes: I found your website today by accident. What an outstanding presentation of the greatest aircraft the world has ever known. I was involved with the blackbird family for about five and a half years, while employed at Lockheed Aircraft Company in Palmdale, Ca. As you may, or may not know, Palmdale, Ca, was the test flight facility for the SR-71. During my period of employment I was fortunate enough to be present at almost every launch and recovery. Indeed, it was a sight one never forgets. As equally impressive is the fact that every person I have ever come across, who was involved with this aircraft, developed a life long, love affair. I have one favor to ask of you. What is the Blackbird Association, and how do I go about applying for membership? Thanks Again, for your website, it brought back many wonderful memories.
Dennis J. Brown
E-Mail:DJBrown96@aol.com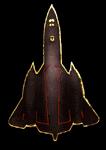 Fri, 23 Oct 1998 10:01 Lt Col Bill Bauman Writes: Great webpage! I was the OIC of the SR-71 Wing Weather Officers at RAF Mildenhall from 1984-1987. By far it was my best Air Force assignment. The weather officers at Mildenhall worked 12-14 hour shifts supporting each SR-71 sortie. We started work 3 hours before launch and finished after de-briefing the crew after landing. Even though the SR-71 flew "above the weather", to get there it had to be able to take off, refuel, and land where there was weather. Even at altitude, we were always concerned with "sudden stratospheric warming" or "polar night jet" phenomena - very bad for fuel economy...just ask a pilot or RSO. From SR-71 air show weather forecasts to critical missions near Libya after Eldorado Canyon in 1985, working with the sled drivers and the entire 9th Strategic Recon Wing was always a blast! There's nothing like standing along the runway on a dark, clear, cold morning in England watching and feeling an SR-71 roar by with full afterburners and head off into the sky knowing you were a critical part of a successful mission.
Lt Col Bill Bauman
E-Mail: baumanw@ibm.net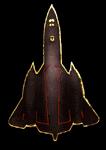 Thu, 17 Sep 1998 17:51:28 A1C John T. Rentzheimer Writes: I'm new to the Internet and can't beleive how lucky I was to find your site. I was stationed at Beale from July '65 to Feb '66. I was on loan to the tire shop until we started our training on the SR-71. I worked in the 4200 field. maint. sqd. I was trained on the flight control system. It's been so long ago I can't remember names, however I will never forget the day the first blackbird arrived at the base. He circled the field a couple of times. Rumor was so the people of the surrounding communities could see what all the hoopla was about. One of the funny memories I have of the early days and I'm sure if any of the original's are out there is the mad scramble to the pinochle tables at lunch time. We only had two tables so only the first eight could play and the rest could only watch. if any of you early guys are out there check me out. I'm sure once I hear a name it'll come back. Thanks for this great site, as only others involved with the SR-71 could understand how I feel about the greatest plane ever built.
A1C John T. Rentzheimer
E-Mail: tedrentz@webtv.net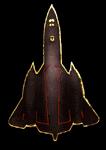 Sun, 27 Sep 1998 20:17 Msgt Phil Gerg (Ret) Writes: It was terrific to come across this website. I Was affiliated with the SR-71/U-2 program since 1965 beginning with the 2 RTS at Barksdale AFB, LA to my final assignment at HQ SAC/INC in the Strategic Reconnaissance Center From 1976 through my retirement in September 1983. I had the honor to serve with many SR-71/U-2 drivers like Col. Bud Guenther (Deceased), LTC John "Shadow" Cantrell, Col. Jim Sullivan, Col Ray Britten, Col. Tom Pugh, LTC "Ham" Kennedy, Col. Mike Giglio and many others. It was an unforgettable experience. Additionally, during the Photo Processing days, I can never forget my mentor, CMSgt Loomis "Robbie" Robertson and Hobbie Statzer - Great times had by all. Keep up the great site.
Msgt Phil Gerg (Ret)
E-Mail:SR71@itis.com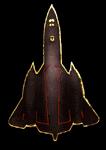 Mon, 21 Sep 1998 15:42 Edward Kattenberg, Honeywell Rep Writes: As a Honeywell Field Support Engineer I worked on development of the A12 (design & flight test) starting in 1961 until 1965.
In 1965 supported Flight test of the SR-71 & YF12 at Edwards AFB & Palmdale CA. Site II. During this time we were also training SAC & ADC maintenance personnel on site at Edwards AFB. During the years 1967 thru 1990 I worked at several sites as a Field Engineer in support of SR-71 operations but mainly SR71 Flight test at Palmdale CA. I presently Work part time in support of NASA SR71 on- going Research Projects at Dryden Research Center.
Edward Kattenberg
E-Mail: edkat@ptw.com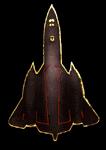 Tue, 22 Sep 1998 12:42
Capt Charles M. Capron, USAF (Ret) Writes:
KC-135Q Navigator 1981-1985
Capt Charles M. Capron
E-Mail: cmcapron@hotmail.com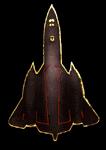 Thu, 13 Aug 1998 07:13:William LaGrande Dille Msgt (Ret) Writes:
I spent 8 years with the SR-71 program. 4 years at Edwards AFB and 4 years at Beale AFB.
I was proud to serve with the SR-71 and all the fine personnel associated with the program.
WL Dille
E-Mail: wldille@cvalley.net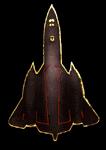 Sun, 23 Aug 1998 14:13: Msgt. Donald J. Smith Writes: There was nothing like the sound of two nail-head Buick's cranking hard to fire a Sled to life. Using compressed air or push carts is the same as drinking flat beer? My time at DET was the best of my time in the Air Force. I had friends that I still regard as some of the best people I have ever known!
Msgt. Donald J.Smith
E-Mail: donskyky@yahoo.com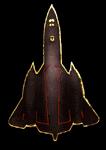 Thu, 17 Sep 1998 17:51:28 A1C John T. Rentzheimer Writes: I'm new to the Internet and can't believe how lucky I was to find your site. I was stationed at Beale from July '65 to Feb '66. I was on loan to the tire shop until we started our training on the SR-71. I worked in the 4200 field. maint. sqd. I was trained on the flight control system. It's been so long ago I can't remember names, however I will never forget the day the first blackbird arrived at the base. He circled the field a couple of times. Rumor was so the people of the surrounding communities could see what all the hoopla was about. One of the funny memories I have of the early days and I'm sure if any of the original's are out there is the mad scramble to the pinochle tables at lunch time. We only had two tables so only the first eight could play and the rest could only watch. if any of you early guys are out there check me out. I'm sure once I hear a name it'll come back. Thanks for this great site, as only others involved with the SR-71 could understand how I feel about the greatest plane ever built.
A1C John T. Rentzheimer
E-Mail: tedrentz@webtv.net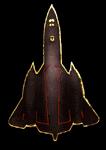 Mon, 06 Jul 1998 23:51 Billy Rohm Writes: My father Msgt Eldon Rohm came to Beale in 1965 with the SR and stayed until he retired in 69. I grew up on the base and remember well the entire SR program. I graduated in 70, joined the Air Force in 91, and was in the Com-Nav shop until I got out in 74. My father must have been an important player in the spike operation system (instrument shop). He went to Okinawa with the first SR group. I remember well the late night phone calls from Oki to our home on Beale asking how to repair a problem. That was when we weren't supposed to even talk about it (SR) on the phone, heck, at that point, they had not even admitted to the SR being there. On my first trip to Okinawa, one of the tech reps came to me and said " so you're Rohm's son, well I remember one thing, your father was never wrong". That remark was a source of pride that has never left me. My father and I still reside in the Yuba City-Marysville area, and we were at the show when they put the Sr on the ground. What a great feeling of pride overwhelmed me and I'm sure everyone else there that had had the privilege of working on it felt the same. About the line item veto, it has been struck down, but is it retroactive to it's passing. Be watching for some info. Best Wishes,
Billy Rohm
E-Mail: rohmpm@succeed.net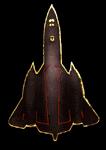 Fri, 31 Jul 1998 19:49 John Sowadski Writes: Great site...I was with the 9th AMS from the time the Bomb Wing at Beale folded 'till 1978 when I PCS'd to Grissom. Worked in the Instrument shop with a couple of guys I have seen the names of here (York, Bobby G.) Loved my time with the 9th and felt it was my best in the 8 years I was in the Air Force. I currently work for DLA at Boeing-St. Louis as a QA rep. Love this Web site...Thanks
John Sowadski
E-Mail:jski39@aol.com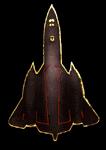 Fri, 31 Jul 1998 16:34 Tsgt. Gary Sellers Retired USAF Writes: I don't know where to start. I was surfing the internet and I found your web page. IT really brought back memories. I felt the same way when I got my orders for Beale. I arrived at Beale July 1979. I spent 10 years in the SR-71 program. I helped retire the Habu. The SR-71's I crewed were "A" models #974, #968 and the "B" model #956. After retiring the SR-71 they wanted to put me into the U2 program but instead I finished my career working on KC-135's as a crew chief. I spent 13 years at Beale. Would like to hear from you maybe we could swap war stories. Thanks for bringing back fond memories.
Tsgt. Gary Sellers Retired USAF
E-Mail: sellers@fidnet.com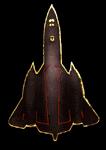 29 Jul 1998 11:24 Gregory J. France Writes: I had the honor of working on the SR-71 Blackbird while stationed at Kadena AFB in Okinawa, Japan. I was formally assigned to the 376 FMS which was responsible for repairing and maintaining KC-135 and RC-135 aircraft. Due to a vacation and an error in assigning personnel, I was able to go over to the "Snake Pit" and work on the SR--71 on a couple of occasions. My tour was from 10 May 1984 until 10 Dec 1985. During the summer of '85 MSgt Christianson (I believe that was his name) rotated out from Det. 9 of the 1st SRW. Someone forgot to send or request a replacement, so I got to spend a couple of months working for both the 376 and Det. 9. I got an ulcer from the stress of being a "new to the Air Force" welder and having to work on this incredible aircraft. I was 21 years old and I fell in love with this aircraft and developed great respect for the Lockheed Corp. and the people who were assigned to maintain this speed demon. The Pilots and RSOs would come down to the hanger to see what was being done to their aircraft and they knew everyone assigned to it. I now look back and would give anything to work on these again. I have been looking on the web to see if NASA or Lockheed needs any welders to maintain their SR-71 aircraft. Someday hopefully I'll get my chance to be a part of a team working on them again. I Thank You for spending your time to developing this web site so fellow admirers can look and read more about this aircraft which is still "ahead of it's time".
Gregory J. France
E-Mail: mrhabu@chorus.net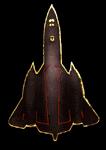 Tuesday, July 14, 1998 1:51 Aubrey Calton Writes: Great pages ! - I was a Captain then Major at Beale during 66-70 time frame. Assigned to the OES . We conducted the Cat III Engineering tests . My specialty was the MRS - wrote a FORTRAN program that eventually was called the maintenance program . My favorite assignment . Best to you.
Aubrey L. Calton Lt Col USAF (ret)
E-Mail: acalton@blueridge.net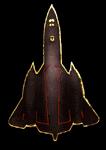 Thu, 16 Jul 1998 09:21
Msgt Douglas G. Hively Writes:
1965 - 1966, Edwards A.F.B. 4200th O.E.T. Sq.1966 - 1976.
Beale A.F.B., 9th A.M.S., 9th Wing Headquarters Squadron.
Msgt Douglas G. Hively
E-Mail:n6xls@arrl.net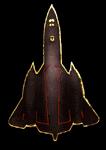 Sat, 11 Jul 1998 14:27
Joe DePetro Writes: I was 979's Crew Chief from 1986-1988.
If you remember me let me know.
Joe DePetro
E-Mail: JJDEP@AOL.COM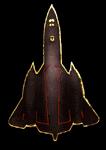 Wed, 8 Jul 1998 19:45 TSgt John W. Hamm Writes: I worked on the SR -71 from l965 until l978, including the YF12. in the structural repair section. I worked with Tech Reps Jack Johnson, Leland Olsenand many more. I remember going on a recovery mission to Edwards A.F.B. for a badly damaged SR-71. Turned it around in two weeks and brought it home to Beale.
I was very proud to be part of this program. I spent 13 of my 20 years with this plane.
TSgt John W. Hamm
E-Mail: Hambfly@aol.com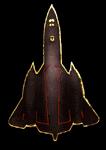 Tue, 7 Jul 1998 14:00 Colonel (ret) Stephen S. Stenson Writes: Thank you for taking the time to put this great web page together. I was in the program from the get go. I served as a "Q" tanker navigator from the 70th ARS, Little Rock AFB. Later I joined the wing as a mission planner 1973-79 and then on HQ AFSC where I had a bit to say about the program. I will treasure every moment in the program and especially the dedication of the ground troops in the program. They made it go. But for sure there were a few time when a good crew nursed the lady home after a successful take !!!.
Colonel (ret) Stephen S. Stenson
Blackbird Assn #665
E-Mail:Habus3@aol.com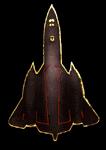 Fri, 3 Jul 1998 16:56 Bob Eaton Writes: I just became aware of your website. You did a fine job. Let me introduce myself. You will note from my stage name that I have been connected with the program from before the SR71. The exact date was January 1963 and I am still connected as a consultant to NASA Dryden. I was in the YF12/SR71 at Edwards. M/Sgt John Kelley worked for me among others on the YF12. John was an electrician type. After the YF12 was terminated I became a Tech Rep. (electronic) and stayed at Edwards. All the others moved on to Beale and worked for Paul Mellinger. I have been continually with the SR and Lockheed until I retired in 1987 and then I hired back as a job shopper still being a tech rep. I traveled to Kadena and later on to Mildenhall. I made many trips to Beale but was never assigned there. I officially worked for the program manager Mr. Dick DeGrey.
I have been working with NASA so have been available to DET 2 during their start up period. I even volunteered to deploy if needed. I got my shots, Geneva Convention Card and all it takes and at the then age of seventy-one. I subsequently found an ex-member of the Mildenhall crew to replace me and then I was able to stand down from deployment team. Of course the AF isn't about to use the SR, politics. They do not appear to be backing down on their refusal to deploy even if they have one or more in commission.
Let me hear from you,
Bob Eaton,SR-71 Consultant
E-Mail: yftwelve@aol.com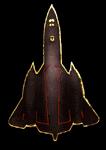 Fri, 26 Jun 1998 23:19 SSgt Chris Mauro Writes: I am proud to say I crewed the Blackbird from Aug 85 until it's retirement. That is by far the best experience I have had to date in the Air Force. I hated to have to leave the program. I am currently crewing the KC-135R at MacDill AFB, FL. I would go back to the program in a heart beat if it were to get funded again. I enjoyed your website, thanks!
SSgt Chris Mauro
E-Mail: chrisnsp@gte.net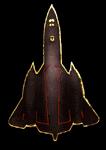 Thu, 02 Jul 1998 19:03: Kirk Davenport Writes: My name is Kirk Davenport. I am the Supply Manager for the NASA-Dryden SR 71 Blackbirds. I have been with the program since the airplanes first arrived from the closeout in 1990.
Thanks for a great page!
Sincerely,
Kirk Davenport
E-Mail:mach32@qnet.com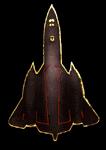 Fri, 26 Jun 1998 13:11 Msgt Don Person (Retired) Writes: Just located the Alma Mater web page. I was the first crew chief on #969 and watched production at Burbank and then to Palmdale before it flew up to Beale in late 1969. I was on the Habu SR-71 program 1966 to 1970 as a crew chief and then quality control inspector. Was nice to see Carmon Allen's response as we were both original crew chiefs. The first aircraft I worked on was #960 with Bill Bell before going to Burbank to follow #969 thru production. I keep in touch with CMS (ret)Bill Gornik and several other Habu's and have attended several reunions in Reno. One story I remember is the day I returned from Palmdale and before going home, base housing, I stopped by the NCO club as all crew chiefs would be there for a cold one. I made a mistake and wore a tie. Bill Gornik spotted me and before I knew it he had cut it off just below the knot. At the time I was really mad as it was a Christmas gift from my wife Fran. Just so happened this was the very first tie on the "Fakawee" flag pole. On 2 April 1969 Bill cut another tie, Senator Barry Goldwater as the Senator had just completed a Mach-3 orientation flight flown by Major John Storrie (M/Gen ret). Since retirement in 1976 I joined McDonnell Douglas, now Boeing as a field service representative and spent time in St. Louis, Cold lake Canada, Baden Baden West Germany, Zaragosa Spain and now I am in New Orleans as the Boeing representative at the Naval/Marine Reserve Headquarters as the F/A-18 advisor to the admirals staff. Looking forward to many more SR-71 Alma Mater stories. A great web page.
Don Person, Msgt USAF(ret)
E-Mail: person@cnrf.nola.navy.mil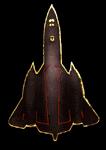 Tue, 23 Jun 1998 14:48 Msgt Pete Schlegel (Ret) Writes: I worked in the Communications shop from April 1965 until May 1976 with a 1 year stint in Vietnam. I would be interested in hearing from some of the old Com shop personnel. I'll send in my memories at future time as they are many and wonderful.
Msgt Pete Schlegel (Retired)
E-Mail: Schlegel, Peter@Boeing.com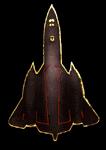 Thu, 18 Jun 1998 23:57 Major Oren L. Miller Writes: First assigned to the 903ARS, re-designated 349ARS and then worked with Kadena Ops from command post of 376SW.
Remember many of the crew and TDY sorties flown from various locations around the world.
Major Oren L. Miller
E-Mail: otmiller@minot.ndak.net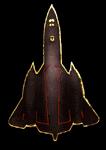 Mon, 8 Jun 1998 21:07 TSgt John Billings Writes: I was a jet engine mechanic at Beale from 1981 to 1984. I mostly worked in shop maintenance,"J-58". It was the best times! For a while I worked out at the test cell. I really enjoyed the night runs, there is nothing that compares with standing next to a J-58 in full burner. If there's anyone out there who remembers me, "I was an airman at the time", E-mail me and say hi, I am still on active duty.
TSgt John Billings
E-Mail: billings@jersey.com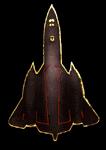 Sun, 7 Jun 1998 08:35 Msgt Buster Kelly Writes:
I was A KC-135Q crew chief from January 1981 till November 1985 at Beale AFB. The tail number I was assigned to was #129. This aircraft has been on many SR-71 photos of the Blackbird being refueled.
Msgt Buster Kelly
E-Mail: kellybus@camalott.com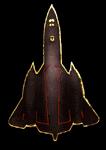 Sun, 31 May 1998 13:44 SSgt Terry L. Tyree Writes:
I was just a "worker bee" in the 9RTS Photo Lab. Best job I ever had.
I think of the people and the plane quite often. It's nice to see them
so fondly remembered.
Terry L. Tyree, SSgt
E-Mail: tyktyree@pdrpip.com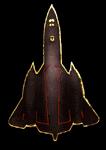 Tue, 19 May 1998 20:58 Kurt Pankopf Writes: HI, I had the wonderful opportunity to experience the Blackbird. I was stationed with the 376 FMS at Okinawa in 1980-82. We called it the Habu there, in reference to the Snake. At the time I was a Jet Mech working on the KC-135s. Our area was next to the Habu Pen. Somewhere in my photographic archives I have two pictures of the Habu that stand out among the rest. I have a shot with enough magnification to see the pilot in his suit (aircraft was taxiing at the time) and one catching the flight control EOR checks. Of the sights that are only in my mind, the white cones of a night departure stand out. Best Habu story, the start cart. During an open house, I saw why the sound of race cars could heard. You must have had a wonderful time. My AF time lasted 12 years. I spent 8 years as a Flight Engineer with the 9th MAS (Dover) on C5s. Great job. Got out in during the Great Purge of 92, after the Persian Excursion. Really enjoyed you site. Will return as time allows.
Kurt Pankopf
E-Mail: kmpankopf@prodigy.net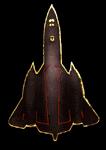 Tue, 19 May 1998 13:45 A1C Tim Hale Writes: Stationed at Beale from April 1983 to June 1984 as an Intelligence Analyst and Mission Planner. This was my first duty station out of tech school and it was the best. Was deployed to Kadena from Aug-Oct 83 (when KAL 007 airliner was shot down) and Mildenhall from Jan-Mar 84. It was an honor to serve with such an outstanding unit and a phenomenal aircraft. Your web site is great.
A1C Tim Hale
E-Mail: ccom@mail.CairoNet.com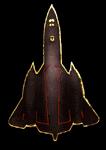 Mon, 18 May 1998 14:56 Msgt (Ret) David Roller Writes: I was an Automatic Flight Control Technician (Auto Pilot) at Beale from 1970 to 1974. Spent numerous TDY's to Kadena. Enjoyed the best 4 years of my life. Our tech reps were the best, Lyle Dahl & Chuck Wietoff.
Msgt (Ret) David Roller
E-Mail: rollerd@hotmail.com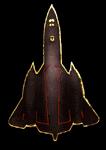 Sun, 17 May 1998 11:07 Joe Mc Bride Msgt (Ret) Writes: I was stationed at Beale from 1972 to 1979. I was in the Environmental Sys shop. I have alot of very good memories of the 9th SRW. I hope to hear from some of the guys. Great site! HABU!
Joe Mc Bride Msgt (Ret)
E-Mail:mach3up@aol.com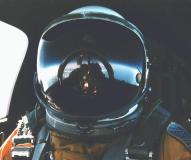 Fri, 15 May 1998 18:36 Erik Swanson, Lt Col USAF (RET) Writes: - former instructor pilot, KC-135Q at Beale AFB- former Commander 9 AMS, Beale AFB - responsible for SR-71, U2, KC-135Q, and T-38s avionics, guidance, photo and radar recon equipment, etc.- Both as a pilot and as a commander, the Sled never failed to excite me, on the ground or in the air.
Erik Swanson, Lt Col USAF (RET)
E-Mail:eswanson46@worldnet.att.net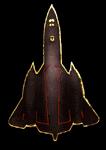 Thu, 14 May 1998 13:10 E-4 Sr Airman Doug Gannon Writes: I was a crew chief on the SR-71 at Beale AFB from Jan 1986 to October 1989. It was a wonderful job to have. I am just wondering if there is anyone else out there that I may have worked with that I have not heard from or seen since I left Beale?
Sr Airman Doug Gannon
E-Mail: dgannon@or.blm.gov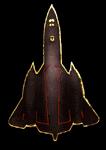 Wed, 13 May 1998 18:20 Msgt(Ret) Steve York Writes: Just saw the site, really great!
I was stationed at Beale from July 1973 to June 1983 as an Instrument Tech and lost count of all the TDY's to Kadena, England, Diego, etc. Went on to the (other) platform at Patrick then Osan, so was ALWAYS with the outfit my entire career....
Msgt (Ret) Steve York
E-Mail: steve_york@vnet.ibm.com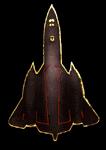 Tue, 12 May 1998 04:15: TSgt Jim Baron Writes: INCREDIBLE SITE!!
I had the distinct pleasure of working with the SR-71 from January 1980 until July 1988. I had two assignments to Beale AFB, and two assignments to Kadena. Looking through the pages of the Alma Mater, I recognized several names from my past. It was truly wonderful to see those names and to read the stories. (some of which I already knew, but still loved reading them again).
I have only two regrets with my association with the SR-71. The first, is that I didn't have the opportunity to stay with the program longer. While on an Indefinite DEROS at Kadena, I received orders for Germany. The second, is that I spent the first eight and a half years of my career with the SR-71 and not the last eight and a half. It is difficult to go from an outstanding organization like the 9th SRW, into the "normal" Air Force. As I near retirement, I have more and fonder memories of those first years, then I do of any period since. Thank you for a wonderful page, and a chance to revisit the past.
TSgt Jim Baron
E-Mail: WECoyote@t-online.de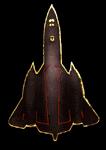 Thu, 30 Apr 1998 23:51 SSgt Karl L. Lynch Writes: I just found the site and it is excellent. I was in the Engine Shop at Beale AFB. 1973-1979, Kadena AB 1979-1982, Plant 42 Site 2 1983-90. Then doing off and on J-58 work thru '94. It was the best of times. I really enjoyed the SR-71 program, it was a great highlight in my life. I keep a scrap book at work and can't wait for someone to ask to see some pictures. But the Best of the Best is the Great team and bond we will all always have. This is a wonderful way for me to read and catch up on the many people who have changed my life forever. I miss you all. Please feel free to drop an E-mail anytime. It was great working with you. I am looking forward to doing alot of catching up at the next reunion and on E-mail. Anything to keep-em flying. HABU !
SSgt Karl L. Lynch
E-Mail: HabuKLL!@aol.com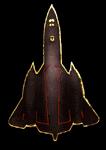 Tue, 28 Apr 1998 21:00 SMS (RET) Joe Dousharm Writes: I was at Beale from June 75 to March 83. I started out as a crew chief and finished off as line chief. I recognized most of the pilots on this page but not too many of the enlisted. I know there are a lot more of us out there. Glad to have found this page, great job.
SMS (RET) Joe Dousharm
E-mail: joed@mscomm.com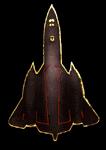 Sun, 26 Apr 1998 20:07 Vernon J. Henderson, Col.,USAF, Ret.Writes: Enjoyed the review of oxcart/yf/sr historical data and files. Lot's of memories. I worked with the program/s starting in 1961 as an AF colonel assigned and "additional duty". This led to remaining with the YF-12 project at the ranch, then EAFB until I went to Japan in July of 67 to command the 475th Fighter Wing. Flew YF 934 occasionally, but was mostly involved with No. 2 and 3. (35 and 36). I have photo's and engineering data from some of the early missile work and launched the first AIM-47 launched by a military crew from "936". Strange... 935 was the "dog" of the fleet, yet turned out to be the survivor and make big payoffs for NASA in later years. Cheers, Vern.
Vernon J. Henderson, Col.,USAF, Ret.
E-Mail:VHender292@aol.com.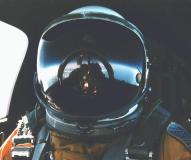 Sun, 26 Apr 1998 11:21My name is E.D. McKim and I'm a former RSO in the SR-71 (1980-1984). I came across your listings of the SR-71 and would like to know how I get my web site listed with your site. My site is at www.edmgroup.net and is a dedicated to the screens savers series I've developed about the Blackbirds and the SR-71 in particular. I've just started the site but have plans to provide download of the screen savers through the site and expand to other aircraft.
Please let me know at :
E-Mail: emckim@ix.netcom.com.
Thanks, E.D.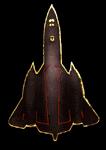 Thu, 23 Apr 1998 21:54 Dan Parker, SSgt Writes: I am currently working at "AEROCRAFTERS" on the Sonoma County. Airport; where I am working to restore to flying condition several MiG 15 & 17's , Yak 52's, B-25, T-28's and whatever else I can get my hands on. Strange the Irony that brings about after having been at Beale, to be restoring MiG's...
Still looking for My friend Bob Strouse...Heard he was in Sacramento programming but the e-mail address I had would not work. If anyone can Help I would greatly appreciate it !
Dan Parker, SSgt
E-Mail: PROAV8@AOL.COM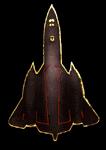 Tue, 14 Apr 1998 20:16
David N. Postlewaite Jr. Writes:
Aircraft Electrical Repairman 42350.
Stationed at Beale AFB 75-78.
David N. Postlewaite Jr.
E-Mail: DPOSTLEW@NEO.LRUN.COM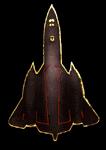 Thu, 23 Apr 1998 14:25 Forrest Foulke Writes: This is the most awesome website I've encountered. I was stationed at Beale, assigned to the 9TH FMS Electric Shop, from 1972 until 1978. I have many excellent memories of my time working on the best aircraft ever built. I'd like to say "hello" to MSgt's Luther McCall and Jim Kelly, TSgt Harry T. Murphy and SSgt Mike Moore. I'm looking forward to revisiting this web site and also joining the Blackbird Association. Hopefully I'll get the opportunity to catch up with some old friends. HABU!
Forrest Foulke
E-Mail: ffoulke@sputtered-films.com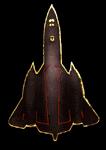 Mon, 6 Apr 1998 20:45 Civilian Lew Williams writes: I was a civilian Tech Rep. for Lockheed. I think that your Web page is truely a marvelous and much needed piece of work. Thank you for putting such effort into it. I have had the privilege of being with the 9th SRW starting in June of 1966 and I left the program in Feb. 1990. I have had many wonderful times and I have seen some of the great things that came out of the people that were assigned to that wing, so many that it would be impossible for me to relay them all. Upon reading your information of the speed run I was reminded of another incident that produced another hero there at Farnbourgh that is almost never spoken of. Oh by the way, this happened on a day that I was not there, so I'm speaking from accounts of others given to me a day or so later. While at the Static Display, the maintenance personnel had sought permission to eat at the pavilion provided for the local workers there. After much debate, we were given permission to eat there. We of the maintenance people were very glad to be able to dine there as their food was very good. As was the normal habit of the 9th personnel, we made fast friends with the people that worked in the dining area. Smart huh? One day when there was no rain, the wind came up with such strong gust that it blew at least one glider over doing great damage.The dining area that we were using was a very large circus tent that seated a large number of people. One day, after a normal feeding time, and after most people had gone back to their respective work stations, something very exciting happened. The kitchen help was preparing for the next meal (I believe it was lunch) when this wind blew the tent down. Some of the kitchen workers were still in the tent (mostly older women) when it was blown down. I was told that SMSgt. Polejewski known as POGO crawled into the tent and led some of these older ladies out to safety. I did have the privilege of talking to some of these ladies later and they told me what a HERO he was to them. After this incident, POGO could do no wrong in the eyes of these women. None of them were injured even though they panicked and were certain that something bad was going to happen to them. Thanks to SMSgt. Polejewski, they were rescued. Not everyone gets a chance to become so involved with the lives of others but when they do it is very rewarding. This very brave act upon the part of this one man was another reason that I have always been very proud to have been a part of that wonderful group of people know as HABU'S. I am certain that POGO didn't buy anymore meals while we were at Farnbrough. Imagine that!!!!
Civilian Lew Williams
E-Mail: habu@c-zone.net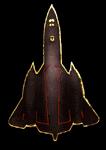 Tue, 7 Apr 1998 13:25 Mark Blume Writes: My short association with the SR-71's were impressive to say the least! I was stationed at Ellsworth working as a ECM tech on B-52s in 68 or 69 -- we got word that a SR was about to make an emergency landing. Well, this "secret" traveled around the flight line faster than snow blew by at Ellsworth. By the time the plane landed it had quite an audience to watch it be taxied into the hanger with the engines running-- They weren't supposed to do that, were they? Little did I know a few years later I would come in contact with this amazing plane again (this was the only aircraft that ever impressed my wife-- anything else -- she would give "oh it's just another plane") Anyway, I was placed in USAFSS as a AMT on the RC-135's at Kadena with the 6990th SS. I now got to see the aircraft on a daily basis as our shop was adjacent to the Kadena home to the Habus. When we flew our missions -- it never ceased to amaze me that that wild plane could get where it was going, do what it was supposed to do, slow down to get refueled, and get back home to Kadena -- all in less time than it took us to get to the same area! Then someone told us in the 6990th that we (in the RC135's) were up there on our missions to "protect" the SR's!! I had to laugh! Also -- used to be at home in my off base apartment in Koza City and be able to tell when one was taking off from Kadena -- they would rattle the windows!! This is a great site -- keep up the good work - helps to brush a lot of cobwebs off of old memories! If anyone remembers me from those times at the 6990th 70-71 please feel free to contact me! -- Thanks Again
Mark Blume
E-Mail: mblume@mail.state.mo.us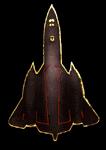 Sat, 11 Apr 1998 07:02 Msgt. USAF (Ret.) Carmon (Dwain) Allen Writes: Just found Alma Mater page! Thanks to people like you for keeping the Blackbird spirit going. I was with the Blackbird program at Beale from the start, watched the Skunk Works team build my "Bird 962" from the ground up. It was then flown to Beale by Col. Nelson. Later I was on the first team to OL-8, where I was crew chief on 978. Those were the days! Without thinking about getting into trouble, we painted the "Playboy Bunny" on the tail of 978, painted the "Snake" on 974 and a set of "Dice" on 961. SAC Hq. finally decided that we could keep the markings on these three Birds, but was not to paint anymore. Except for a year at Danang, Vietnam, I was with the great organization until my retirement in 1975, the last two years being assigned to quality control. I want to thank JIM GRAY, one of the best Assistant crew chiefs, the Air Force ever had. Thanks, JIM, and all the supervisors, commanders, fellow maintenance personnel, pilots and RSO's. It will never be repeated!!!
C.Dwain Allen Msgt.USAF(Ret)
E-Mail: habu@bellsouth.net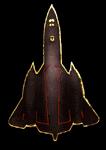 Sat, 11 Apr 1998 08:24 David E. Vogel, USAF, MSgt, Retired Writes: As a member of the Physiological Support Division, Davis-Monthan AFB, AZ, launching U-2 aircraft was a daily routine. Sometime during the late 1960s or early 1970s, I drove a guy named Powers from the PSD building to the flight line for a U-2 launch. Besides being a civilian, there was nothing unusual about Mister Powers. He was very quiet, had a reddish complexion and a few extra pounds around the middle. I believe he worked for Lockheed at the time and was ferrying the aircraft back to Palmdale for depot maintenance. The launch was quite routine. After returning to the PSD building, someone mentioned the name "Francis Gary Powers." I had heard the name before, but didn't attach any significance to the name or our brief meeting. Not until years later did I realize the impact Francis Gary Powers had on the world, and what a great privilege it was to have met him. As a proud member of the Physiological Support Division from 1968 until 1984, I worked with many dedicated U-2 and SR-71 crewmembers and support people. Without hesitation I can say that those were the greatest days of my life. We made a difference.
David E. Vogel, USAF, MSgt, Retired
E-Mail: frogdev@erols.com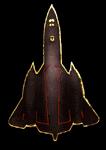 Sun, 12 Apr 1998 19:43 Tim O'Keefe Writes: Great Web site, you've done a lot of good work and it shows. I started in the U2 program in 1971, moved to Beale when they consolidated the programs, and finally retired from Beale in 1989. An 18 year roller coaster ride working with two great airplanes. You seem to have plenty of great stories about the airplane. Now I could tell some stories about 95 percent of the people that signed your guest book. But I won't! Just remember the old motto: "Peace is our profession, spying is just a hobby".
Tim O'Keefe
E-Mail: mgitim@airmail.net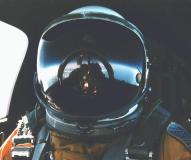 Fri, 13 Mar 1998 15:49 Lt Col Steve Lee Writes: SR-71 RSO sssigned to 1st SRS 83-87. Had the pleasure of flying with two of the finest SR-71 pilots, Ed Yielding and Jack Madison, both of whom are world speed record holders. Ed set the record from L.A. to D,C and Jack holds the land speed record from 318 to the Skoshi KOOM. Survived a 87-90 tour at SAC HQs as SR-71 Program Monitor during the first program shutdown. Accumulated 605 hrs and 98 ops sorties. The sled was great but the people who supported. maintained, and the few who flew the jet were even greater. I salute all of you who have been directly associated with the SR-71. My special thanks to Jack and Ed for taking me to work and getting me home safely on some very challenging sorties.
Lt Col Steve Lee
E-Mail:sleehabu@aol.com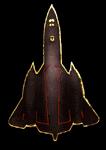 Sat, 28 Mar 1998 14:15 Sgt. Mike Derry Writes: I thought I'd attempt to include my recollections from a more oblique standpoint, since I was never associated with the 9th SRW. However, as an Airborne Morse Systems Operator with the Air Force I did fulfill an important part of the SR-71's mission. I was stationed at RAF Mildenhall, UK from 8/85 to 8/87, with the 6988th Electronic Security Sq. (of the former Electronic Security Command, now AIA). I was a crewmember aboard SAC RC-135 "Rivet Joint" aircraft that deployed to Mildenhall. Part of my responsibilities was to monitor SR-71 missions in the European theater while airborne in the same vicinity. It was truly fascinating to see how quickly the SR would enter and exit the area. I also frequently witnessed many SR departures and arrivals at Mildenhall on a weekly basis. It was a very honorable experience to be associated with the Blackbird as a fellow member of the PARPRO team. I never dreamed 3 years later that I'd be touching and admiring on of the birds at Offutt's SAC Museum, forever silenced. For those interested, the museum has moved further west, along Interstate 80 near the Mahoney State Park, opening officially on May 16. #17-964 has been refurbished in it's original full-color markings and greets visitors inside the main entrance. I hope you consider my involvement with the SR-71, albeit more peripheral, for inclusion in this web page. A very entertaining page, I might add.
Sgt. Mike Derry
E-Mail: mike.derry@prairiesys.com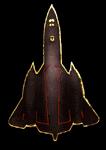 Sat, 28 Mar 1998 02:01 Lee Hendrix Writes: Thanks for the site. It brings back many memories. I was at Beale from 69 to 75. Many of the names and stories have been refreshed. Many of the ones mentioned still live in the area. I was in PSD, one of the quiet ones. As a 911X0 training was part of our duties. Oxygen hardware was my specialty. Or maybe TDY, 3 1/2 years. I launched one speed run out and recovered the one inbound. I have a couple of the key chain ornaments Lockheed gave to us for the flight. There were a lot of good people in the program, some were great. Thanks again for sharing your work.
Lee Hendrix, Marysville, Ca.
E-Mail: hendrix@succeed.net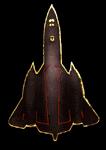 Sun, 15 Mar 1998 09:48 Tsgt Earl Wheaton Writes: I was stationed with the 9th FMS in fuel systems in Aug l967 thru Dec 1971 and Jan l975 until I retired in Jun 1978. Had a lot of time in the various OL's and some great memories of the time spent on the Habu. Mostly trying to fix those almost unstoppable leaks and trying to get into and out of those really small openings in the tanks called boy-holes. Also a great learning experience at the Lockheed factory with 81 on what a GI could and couldn't do while at the plant. My wife and I had a kite manufacturing business for a while and I designed my (big) kite with SR graphics. It was flown and photographed at Beale in the summer of 1995. I would like to make the pictures available for those that would like to see it. The kite has a seventeen foot wingspan with eighty seven feet of tail. We are currently living near Edwards and on occasion get to see one of the remaining Blackbirds in the air. It is still a thrill to hear those engines and see such a beautiful flying machine doing what it was meant to do.
Tsgt Earl Wheaton, USAF (Ret)
E-Mail: eswheat@tminet.com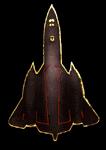 Thu, 12 Mar 1998 15:38 Msgt., USAF Ret. Martin Hill Writes: Great web site. I started out in the "Black Programs" being assigned to Davis Monthan AFB with the 100th AMS. There it was just U2's and "Buffalo Hunter". After several stints in Southeast Asia and other OL's I ended up at Beale AFB in 1978 with the 9th AMS. Being out of AMS we worked all the aircraft. It was always interesting to observe the goings on between the SR and U2 crew chiefs, pilots, and other officers. I felt honored to be a part of both worlds. I was at a special retirement ceremony for Kelly Johnson held at Beale and felt real pride to meet the man who's team made it all. I left the program in 1988 but not before I got my 10 year maintenance certificate (really worked 15) signed by Ben Rich. Both aircraft were unique. You haven't lived until you've been bit by the Habu. I've forgotten a lot of names but I still remember the faces of all the dedicated officers, crew chiefs, and maintenance personal that made the mission what it was.
Msgt., USAF Ret. Martin Hill
E-Mail: mrchil@pacbell.net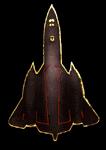 Thu, 05 Mar 1998 15:12 Jimmy Curtis Writes My brother, Maj Bill Curtis USAF (Ret) was privileged to be a crew member flying the YF-12A version of the blackbird out of Edwards Air Force Base. On 24 June 1971 while in the traffic pattern at Edwards AFB the aircraft was engulfed in fire and he and Lt Col R. Layton ejected safely but the YF-12A crashed in the desert outside the base. The Blackbird is without peer not only in performance but in the beauty of it's intriguing design.
Jimmy Curtis
E-Mail: ISDEPT@CARTI.COM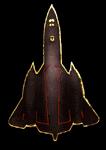 Mon, 2 Mar 1998 15:34 Al Jump Writes: Hey guy, just cruisin' thru the web and ran across your web site. Really nice. I was at the "retirement" ceremony at Beale, and took the video of the entire thing. Glad I had a chance to meet and shake the hand of Ben Rich before he died. Congrats on a great site. My step son worked on Black Beauty and his name is the last one engraved on it at the Museum at Beale. My next door neighbor was a U-2 driver, and thumbed his nose at the '71. His folly. Regards,
Al Jump, USAF, Retired Roseville, Ca.
E-Mail: aljump@psyber.com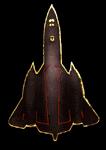 Mon, 2 Mar 1998 12:45 Lovell "Bud" Jackson Writes: As a Crew Chief on the SR-71 (1983-1988) with 100+ launches myself, I thought I knew quite a bit about the ol' gal myself. As a Propulsion Test Engineer now, I feel like I know more, or at least understand more, than I knew then. But if you are interested you learn something new everyday. I love to hear everyone else's unique experiences and I cherish those days spent at Beale and Kadena.
Thank you!!
Lovell "Bud" Jackson
E-Mail: lovell.w.jackson@boeing.com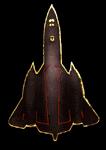 Fri, 27 Feb 1998 17:11 C. Randy Bohrer Writes: You don't know me, but I saw your web page. It's great. I worked on the other platform as civilian from 1985 to 1989. I was at the 17th, then Det-3 (OL-OH), then Det-5. Like you, I feel that it is an experience of a lifetime. I wish I could go back to work on that project, but the travel to who knows where and when doesn't work with the family life that I have now. Oh Well! Keep up the good work with the web page!
Sincerely, C. Randy Bohrer
E-Mail: UnderwaterApplications@compuserve.com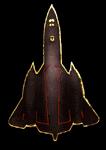 Sat, 14 Feb 1998 04:03 Msgt Richard J. Wood Writes: Assigned to the 9th OMS Support shop, August 1965. Assistant Crew chief on Aircraft #978 May 1967. Crew chief on the following Aircraft: #962 and #969. Sent to South East Asia in October 1969. Returned to Beale AFB October 1970 and assigned to Crew Chief duties. In January 1971, I was assigned as Post flight Chief. In February 1972 assigned to Job Control until retirement. I retired in November of 1979.
Msgt Richard J. Wood
E-Mail: WOODI@INREACH.COM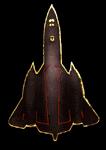 Sat, 14 Feb 1998 01:53 R. Lorenzo Writes: Aloha. What an outstanding web-site! I had the honor of serving with the 9th OMS, Beale AFB, from 1969-1973. I also had the pleasure of TDY'g to OL-8,-RK on numerous occasions (those were the days).
Classic TEB Episode:
I was with the 'servicing' crew. I still remember a hilarious incident on 2nd shift when filling TEB on aircraft 972. I was on the wing when the o-ring blew on the fill nozzle and flame shot up 3 ft. A crash truck fireman, stationed at the rear of the hanger, saw this and started to run with the fire hose. Unfortunately the hose reel was locked and when that hose stopped that fireman did a flip and landed on his back. Getting back on his feet he tried to unlock the reel but somehow it got jammed. He's pounding, kicking on the reel and cussing to high heaven in Spanish. In the mean time I've put wet rags on the nozzle and contained the fire and my partner shut the TEB cart down. Even after everything was under control, that fireman was still trying to get the reel un-jammed. By that time my partner, myself, and the other fireman are laughing so hard that tears were coming from our eyes. Finally, he gets the reel unstuck. Wild-eyed. he again starts running with the hose. I'm yelling at him not to shoot but he lets out a blast of water and misses the whole aircraft and hits the side of the hanger! Enough said. Mahalo and keep up the great work.
R. Lorenzo
Honolulu, Hawaii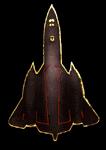 Sat, 7 Feb 1998 15:26 Shannon W. Sherrow AKA Wag Writes: Served at Beale from July 1974 thru November 1980. Also a Member of the Blackbird Association. Retired USAF November 1982 Avionics Sensor Systems Branch Chief at Det 1 1979/1980. Keep in touch.
Msgt (Ret) Shannon W. Sherrow
E-Mail: WAGSHERROW@prodigy.net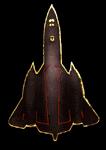 Mon, 2 Feb 1998 12:00 A1C Robert G. Adaska Writes: Great Web page!! I was assigned to the 9th OMS from 1974 thru 1976. I worked in the TEB shop servicing the TEB cart and also serviced TEB on the SR-71 when scheduled. I also was responsible for all SR-71 780 equipment and it's repair. I was surprised to hear that in the 1980's the Crew Chief's took over servicing TEB on the SR-71. Does anyone know if they also maintained the TEB cart as well? Or did 9th OMS support still do the maintenance? I also was a member of the Dry Creek Saddle Club and enjoyed our weekend horseback riding trips into the Sierra's. I was and still remain very proud to have served in the 9th SRW. The people I served with were professional and took the SR-71 program very serious. I would especially like to thank my supervisors at the time. Since I left the Air Force I have never experienced the level of support that I got while stationed at Beale AFB. GOOD JOB ON KEEPING THE SR-71 ALIVE!!!
A1C Bob Adaska
E-Mail: B.ADASKA@JUNO.COM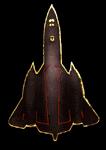 Sun, 1 Feb 1998 12:05 Sgt Tibo G. Robles Writes: I was assigned to Beale AFB From June 1972 - June 1973. I worked in the Blackbird SLR Shop as an AMS Technician. Working with the SR-71 was one one the best experiences in my short Air Force military duty (1971-1975). I never forgot the first time I saw an SR-71 in its hanger at Beale AFB. It looked like a space ship. 26 years later I still hear friends I know and work with, that like airplanes, talk about the fantastic SR-71 and I understand why. I had a Mach 3+ Mug while stationed there. Does anybody know if these mugs are available for purchase anywhere? Please E-Mail me if you know where I can order one. Thanks.
Sgt Tibo G. Robles
E-Mail: tibo@tisd.net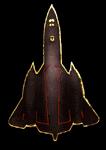 Sun, 1 Feb 1998 09:22 Dan Parker, SSgt (inactive) Writes: From 1984 to 1987 I was assigned to the base graphics shop at the 9th CSG and was tasked with many assignments in support of the SR-71 and U2 programs. I really enjoyed my job and just being associated with the 9th SRW was an honor in itself. I would like to locate my friend Robert Strouse who was a crew chief there at time.
Thank you for the time and energy you have expended to develop this site !
Dan Parker
E-Mail:PROAV8@AOL.COM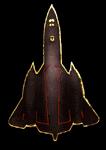 Fri, 30 Jan 1998 19:10 TSgt Gary Minton Writes: I was on the Senior Crown program at Beale from 1983-1984. I also worked the aircraft several times after that at MacDill through 1989. At Beale, I was the crew chief on aircraft #973. While at Beale, I worked several priority missions on aircraft #955 out of Palmdale. I also had the great pleasure, while assigned at Beale, to launch out Chuck Yeager in aircraft #956,on the 5th of Aug 1983. As I read over some of the names of people that I knew who have signed onto your web-site, I recall great memories. The intense requirements of the program could have never happened without the dedication and professionalism of each and every individual that operated, worked or was associated with the finest aircraft in the world. I'm proud to see that my old aircraft (973) is representing all SR-71s at Palmdale. I think that everyone must agree that you have done an outstanding job putting together this fantastic web-site.
TSgt Gary Minton
E-Mail: gkminton@planttel.net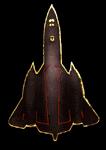 Fri, 23 Jan 1998 11:47: Michael J. Lyons Writes:
I was briefed into the program on the KC-135Q side of Beale (456 AMS) from Jan 74 until Nov 1975.
I was responsible for the COMMS on the tankers when the SR was going "somewhere". Great experience.
Michael J. Lyons
E-Mail:mlyons1@bellsouth.net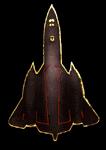 Wed, 21 Jan 1998 21:22 Maj William E. Parerish Writes: I arrived at Beale in Oct 1966 assigned to the training shop planning the flight missions for the Bird -Was Assigned to the first OL as Mission planner and had the privilege of briefing the first combat sortie of the SR-Maj Jerry O'Malley and Ed Payne. Fantastic tour with the people associated with the program. I still keep in touch with Bob Powell, Bob Spencer and other early Habu's.
Maj William E. Parerish
E-Mail:WParr80024@aol.com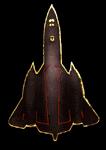 Tue, 13 Jan 1998 18:28: Msgt. Marty Bailey Writes:
I was station At Beale 1979 to 1988 and worked at engine test cell, engine shop and flight line.
MSgt Marty Bailey
E-Mail: utmost@disknet.com

If you have been associated with the SR-71 and would like to have your experiences or recollections listed on these Web Pages please fill out the form on the

#34 of The SR-71 Blackbirds