Lockheed SR-71 Image Archive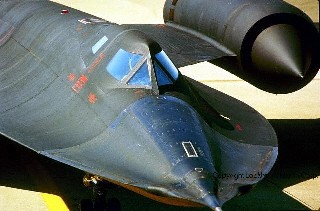 These Lockheed SR-71 Images are for your enjoyment...
However:
The following Images are the copyrighted property of Lockheed Martin Corporation. Images may not be reproduced in any format without approval of Lockheed Martin Corporation. Copyright

July 20, 1999. Previous copyrights apply. All rights reserved.
Copyright Exceptions:
Students of Aeronautical Study (All Educational Levels) may use any and all material on the "SR-71 Blackbirds" web pages to further their educational aims. However, copyrighted material may not be used on any web pages or books without express consent of the author or originating copyright holder.
These 44 Images are in 640X480 resolution.
Page 1 of 2
The above Images have been used on the"SR-71Blackbirds"Webpages by written permission from Lockheed Martin Corporation.

Page 24 of the "SR-71 Blackbirds