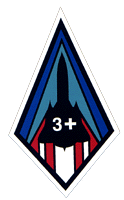 SR-71 ALMA MATER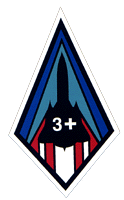 ---


Leland Haynes passed away on November 26, 2010. I was honored that he and his family asked that I continue keeping this web site going after he passed. Since he passed away, there have been no postings to the Guestbook/Alma Mater page, because all submissions went to his personal email address, to which I had no access.

At the request of many people in the Blackbird Community, I am resuming the Alma Mater page. I have created a new submission site, in the same format and with the same rules as the one created by Leland. All of Leland's rules below will be followed to the letter.

- David Allison (www.habu.org) on behalf of Leland Haynes and family



---

I have been requested to include recollections from various personnel that have either worked on the SR-71 or have been closely associated with the program through support operations. Bear in mind that the SR-71 could have never flown had it not been for the expertise of personnel in a wide variety of specialties in the US Air Force and civilian industry. These include but are not limited to KC-135Q Refueling Support, Air Traffic Controllers, Security Policemen, Base Fire Suppression Support, Medical personnel, Lockheed Technical Support, Physiological Support Division (PSD) and a vast array of top notch people that expended that extra effort to ensure the success of the program. If you have been associated with the Blackbird Program and wish to share something with others, please feel free to make an entry in the:


SR-71 Guestbook




Additionally, if you feel you qualify to join the Blackbird Association see the link at the bottom of this page or click here and go directly to that link.

There are Twenty-Three total web pages that comprise the
"SR-71 Alma Mater and Recollections of the Past"

The original web page (the one you are on now) had grown to over 3 Megs in size. To expedite your Browser loading, I have divided the "Guest book" Entries into Chronological year groups by dates the e-mail was received.

All current Guest book entries received in the year 2022 will be on the original web page you are viewing now.

Search the entire 232 web pages of the "SR-71 Blackbirds" Web Site:

Here are the Latest Additions to The SR-71 Blackbirds Web Site:

Updated

May 28, 2022



March 11, 2017: Added a page for Commemorative Plaques being offered in cooperation with the Blackbird Association.

2022 Guest Book Entries
Updated May 28, 2022
"Eagles may soar, but weasels do not get sucked into jet engines."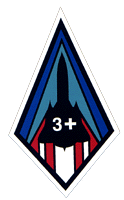 Thu, May 26, 4:37pm PDT, David Allison writes:


Glenn Chapman has passed away.

Sylvia Chapman called to tell me her husband Glenn has passed away. TSgt Glenn Chapman worked on both the U-2 and the D-21 Tagboard program. He shared his experiences with the U-2 in his book Me and U-2: My Affair With Dragon Lady. There will be a memorial service on September 17, 2022 at the Arizona Veterans' Memorial Cemetery at Marana. More details will be posted as the date nears.


David Allison
Wardensville, WV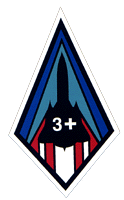 Wed, May 4, 8:58am PDT, TD Barnes writes:


Ken Collins has passed away.

The aviation community is saddened by the passing of Colonel Kenneth S. Collins, Sr., USAF (Ret). Known in the CIA and Air Force aerial reconnaissance communities by his callsign, Dutch 21, former CIA A-12 and Air Force SR-71 Blackbird pilot Ken Collins suffered a sudden heart attack and took his final flight on 3 May 2022 at his home in Prescott, Arizona.


TD Barnes
Hendersonville, NV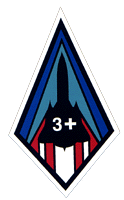 Fri, Mar 4, 7:14pm PST, MSgt Douglas Quimby writes:
I was a PSD Tech from 1966-1972 with Partial Pressure suits, Full Pressure Suits, Altitude Chambers, Hyperbaric chambers, OL19 & 20, from U-2C to U-2R to SR-71.

Douglas Quimby
Roland, AR
gkq7901@comcast.net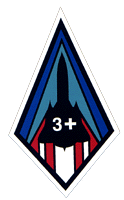 Wed, Feb 23, 6:49 AM EST, Tony Landis writes:


Don Emmons has passed away.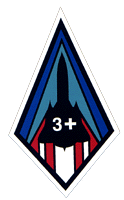 Fri, Jan 14, 8:43pm PST, TSgt Wayne Wilkins writes:
HABU 1969 - 1972 Astro-inertial Nav Systems (ANS) Supervisor OL-8/ OL-RK. Retired USAF 1974. Retired Boeing Helicopters Manufacturing Engineer/AMC Com Technical Writer AH/WAH-64 - 1998. Knew Agerd S. Kanavich.

Wayne Wilkins
Rancho Cucamonga, CA
wvwilkins@hotmail.com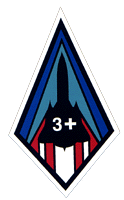 Thu, Jan 13, 12:52 PM PST, Civ Lou Mellott writes:


Lou Mellott Sr. has passed away.

My dad Lou Mellott Sr. served at Beale from 65-79 with the 9th. He was very proud to part of the Blackbird program. On 1/19/2018 he went home to be with the Lord.

Lou Mellott
Fallon, NV
loucindy1102@gmail.com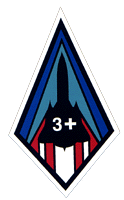 Mon, Jan 10, 2:27 PM PST, Civ Kevin Wedman writes:


Bob Wedman has passed away.

My father Robert John Wedman passed away on December 31. Bob thoroughly enjoyed his exciting service to his country working as an Electronic Intelligence and Countermeasures Technician and Supervisor for the U-2 and SR-71 aircraft programs.

Bobís family welcomes you to visit his obituary posted at Cochrane & Wagemann Funeral Home: https://www.cochranewagemann.com/obituaries/Robert-John-Wedman?obId=23564210#/celebrationWall

Services will be January 13 and 14, 2022, more details on this page.

Kevin Wedman
Sacramento, CA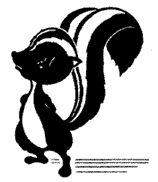 If you have worked directly with the SR-71 or U-2, you may qualify to join the Blackbird Association. Pilots, Maintenance Support Personnel, Contractors and PSD support are examples.
Do you meet the following criteria established to join the Blackbird Association?

1.You must have been Directly Associated with the SR-71, U-2 Programs. Being stationed where the Blackbirds were operational does not qualify. We have received numerous requests to join the Association by personnel that do not qualify, for example CBPO, Supply, Etc. Certainly these personnel contributed indirectly to the programs but remember the qualifications states: "Directly Associated".

2.The Blackbird Association is Not a Locator Service! Questions directed in this area will be ignored. If you wish to try and locate a former member you may search this page you are on to see if the individual has left a message.

3.When you contact Jack Madison the first time:

You MUST include "Blackbird Association Membership" in the subject line

Your Name and Affiliation with the Blackbirds (SR-71 or U-2).

Your Complete Home Mailing Address. Please ensure the address is correct in all aspects. Sending just your E-Mail address is not sufficient.

Email you Blackbird Association application to:
Page #38 of the SR-71 Blackbirds