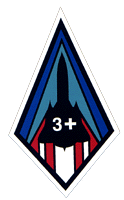 SR-71 ALMA MATER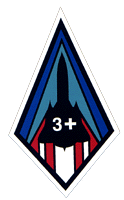 ---


Leland Haynes passed away on November 26, 2010. I was honored that he and his family asked that I continue keeping this web site going after he passed. Since he passed away, there have been no postings to the Guestbook/Alma Mater page, because all submissions went to his personal email address, to which I had no access.

At the request of many people in the Blackbird Community, I am resuming the Alma Mater page. I have created a new submission site, in the same format and with the same rules as the one created by Leland. All of Leland's rules below will be followed to the letter.

- David Allison (www.habu.org) on behalf of Leland Haynes and family



---

I have been requested to include recollections from various personnel that have either worked on the SR-71 or have been closely associated with the program through support operations. Bear in mind that the SR-71 could have never flown had it not been for the expertise of personnel in a wide variety of specialties in the US Air Force and civilian industry. These include but are not limited to KC-135Q Refueling Support, Air Traffic Controllers, Security Policemen, Base Fire Suppression Support, Medical personnel, Lockheed Technical Support, Physiological Support Division (PSD) and a vast array of top notch people that expended that extra effort to ensure the success of the program. If you have been associated with the Blackbird Program and wish to share something with others, please feel free to make an entry in the:


SR-71 Guestbook




Additionally, if you feel you qualify to join the Blackbird Association see the link at the bottom of this page or click here and go directly to that link.

There are Twenty-Three total web pages that comprise the
"SR-71 Alma Mater and Recollections of the Past"

The original web page (the one you are on now) had grown to over 3 Megs in size. To expedite your Browser loading, I have divided the "Guest book" Entries into Chronological year groups by dates the e-mail was received.

All current Guest book entries received in the year 2019 will be on the original web page you are viewing now.

Search the entire 232 web pages of the "SR-71 Blackbirds" Web Site:

Here are the Latest Additions to The SR-71 Blackbirds Web Site:

Updated

April 11, 2019



March 11, 2017: Added a page for Commemorative Plaques being offered in cooperation with the Blackbird Association.

2019 Guest Book Entries
Updated April 11, 2019
"Eagles may soar, but weasels do not get sucked into jet engines."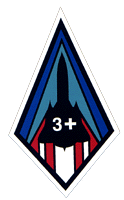 Sun, Apr 7, 2019 7:00pm PDT, Sgt John Peterson writes:
I was a J-58 mechanic in the jet shop from 1986 to 1990. I am so proud to have been a part of the SR-71's history. I would love to hear from any of my old co-workers. Ssgt. Wayne Stephans...you out there? Pamela Henderson? Crispy Critter? Natalie, Thrash, Turner, Pete, Wendell, SSgt. Lorrimore and Crawford? SSgt. Conod? Anyone from that time in life feel free to drop me a note!

John Peterson
Monterey, CA
jplocal104@gmail.com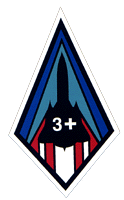 Thu, Mar 28, 2019 4:12pm PDT, SrA Ronald Lostica writes:
In 1980 Beale AFB, CA was my first assignment and was fortunate to be assigned to the 9TH FMS Hydro Shop. I want to thank everyone that I worked with that worked in 9th FMS 1980-1984.

Ronald Lostica
Fairfield, CA
rglsotica@gmail.com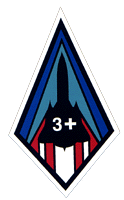 Sun, Mar 24, 9:40pm EDT, Maj Robert Rieser writes:


Stanley Knight has passed away.


Stanley Knight passed away Wednesday 13 March 2019. I was privileged to work with Stan in the 1980s at RAF Mildenhall where he played a key role as our civilian expert keeping the TEOCs ready for each mission. Stan was the man we could count on to troubleshoot any camera anomalies. Stan was top notch. He could be counted on to expend that extra effort to ensure mission success. I will miss his sense of humor and his friendship.
Here is a link to his obituary:
https://obittree.com/obituary/us/indiana/bloomington/the-funeral-chapel/stanley-knight/3775663/index.php

Robert Rieser
Falls Church, VA
barcroftkayaker@aol.com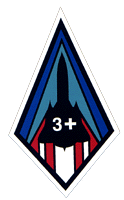 Mon, Mar 4, 2019 5:59pm CST, MSgt Menko Christoph writes:
Already looking forward to the June 2019 Blackbird Reunion in Sparks/Reno Nevada. At the same time, I'm anxious to know who from my former co-workers (primarily 9 AMS) are planning to attend this year's get-together? Feel free to contact me anytime at 636-447-8539. Cheers aka "Prost".... Habus ueber alles...

Menko Christoph
St. Peters, MO
menko_christoph@yahoo.com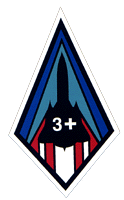 Sun, Feb 24, 2019 9:54pm PST, MSgt Jerry McKern writes:
Ran Jet engine shop and flight line engine battle from 1991 to 1995. Looking for maintainers who live in Oregon.

Jerry McKern
Keizer, OR
jerrymckern@yahoo.com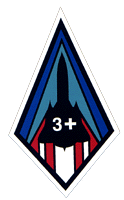 Fri, Feb 4, 3:44pm PST, Sgt Richard J. George writes:


Larry Hart has passed away.


I would like to inform you that Larry B. Hart, 70, from East Haven, CT passed away on January 30, 2018. He was stationed @ Beale AFB and worked in hydraulics. We actually got in contact through this site, years back.

RJ George
Dallas, OR
crazyolmoon@sbcglobal.net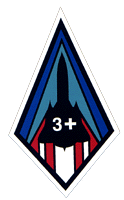 Wed, Jan 16, 2019 7:42pm PST, Civ Steve Bolton writes:
Chair of the National Air Force Museum of Canada. Follower of blackbird info and stories.

Steve Bolton
Trenton, Ontario
boltonsteve0@gmail.ca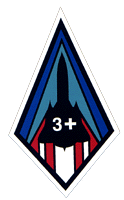 Fri, Jan 11, 6:13pm EST, Tony Landis writes:


Reg Blackwell has passed away.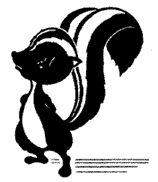 If you have worked directly with the SR-71 or U-2, you may qualify to join the Blackbird Association. Pilots, Maintenance Support Personnel, Contractors and PSD support are examples.
Do you meet the following criteria established to join the Blackbird Association?

1.You must have been Directly Associated with the SR-71, U-2 Programs. Being stationed where the Blackbirds were operational does not qualify. We have received numerous requests to join the Association by personnel that do not qualify, for example CBPO, Supply, Etc. Certainly these personnel contributed indirectly to the programs but remember the qualifications states: "Directly Associated".

2.The Blackbird Association is Not a Locator Service! Questions directed in this area will be ignored. If you wish to try and locate a former member you may search this page you are on to see if the individual has left a message.

3.When you contact Jack Madison the first time:

You MUST include "Blackbird Association Membership" in the subject line

Your Name and Affiliation with the Blackbirds (SR-71 or U-2).

Your Complete Home Mailing Address. Please ensure the address is correct in all aspects. Sending just your E-Mail address is not sufficient.

Email you Blackbird Association application to:
Page #38 of the SR-71 Blackbirds