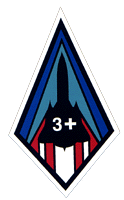 SR-71 ALMA MATER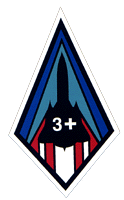 ---


Leland Haynes passed away on November 26, 2010. I was honored that he and his family asked that I continue keeping this web site going after he passed. Since he passed away, there have been no postings to the Guestbook/Alma Mater page, because all submissions went to his personal email address, to which I had no access.

At the request of many people in the Blackbird Community, I am resuming the Alma Mater page. I have created a new submission site, in the same format and with the same rules as the one created by Leland. All of Leland's rules below will be followed to the letter.

- David Allison (www.habu.org) on behalf of Leland Haynes and family



---

I have been requested to include recollections from various personnel that have either worked on the SR-71 or have been closely associated with the program through support operations. Bear in mind that the SR-71 could have never flown had it not been for the expertise of personnel in a wide variety of specialties in the US Air Force and civilian industry. These include but are not limited to KC-135Q Refueling Support, Air Traffic Controllers, Security Policemen, Base Fire Suppression Support, Medical personnel, Lockheed Technical Support, Physiological Support Division (PSD) and a vast array of top notch people that expended that extra effort to ensure the success of the program. If you have been associated with the Blackbird Program and wish to share something with others, please feel free to make an entry in the:


SR-71 Guestbook




Additionally, if you feel you qualify to join the Blackbird Association see the link at the bottom of this page or click here and go directly to that link.

There are Twenty-Three total web pages that comprise the
"SR-71 Alma Mater and Recollections of the Past"

The original web page (the one you are on now) had grown to over 3 Megs in size. To expedite your Browser loading, I have divided the "Guest book" Entries into Chronological year groups by dates the e-mail was received.

All current Guest book entries received in the year 2021 will be on the original web page you are viewing now.

Search the entire 232 web pages of the "SR-71 Blackbirds" Web Site:

Here are the Latest Additions to The SR-71 Blackbirds Web Site:

Updated

June 16, 2021



March 11, 2017: Added a page for Commemorative Plaques being offered in cooperation with the Blackbird Association.

2021 Guest Book Entries
Updated June 16, 2021
"Eagles may soar, but weasels do not get sucked into jet engines."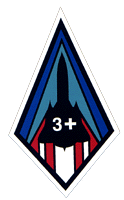 Tue, Jun 15, 3:27pm EDT, Kevin Lantz writes:


Myron Gantt has passed away.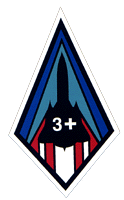 Mon, Jun 14, 3:46pm EDT, Cindy Murphy writes:


Jim Sullivan has passed away.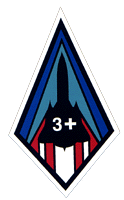 Sun, Jun 13, 11:16am PDT, Ron Burton writes: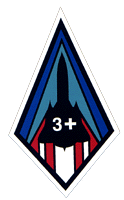 Wed, Jun 9, 1:40am PDT, TSgt Herbert Greathouse writes:


William Shelby has passed away.

TSgt William (Bill) Shelby passed away June 8th, 2021. He was in the 9th FMS/AMS Instrument Shop at Beale.


Herbert Greathouse
Yuba City, CA
pegherbgreat@comcast.net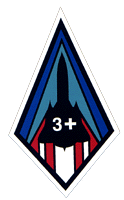 Tue, Jun 8, 3:04pm EDT, Civ Don Turley writes:
My father TSgt Ronald C. "Jonesy" Turley worked on the SR-71 and was in from 1965-1980. I know he was crew chief on F4 phantoms and in the end did egress systems on F16s at Hill AFB. He was at Kadena and Beale at some point in his career. I am piecing his story together after his death in 2017 and looking for any stories. Maybe one of you guys knew of him.

Don Turley
agrippakc@gmail.com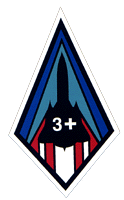 Mon, Jun 7, 4:13pm EDT, SSgt John V. Pavia writes:
In 1969 I was a crew chief on an SR-71 on Swing Shift. Hornburg was day shift. I was the one who got a bath in JP7 when I was changing fuel filters. Come to find out the cannon plug was not connected, so I had to pull the tire can with fuel dumping on me to get to the manual lever. Thank you Brad.

Jack Pavia
Beverly, MA
jvpavia@comcast.net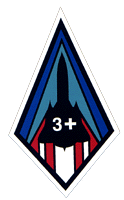 Thu, Jun 3, 11:16am PDT, TD Barnes writes:


Mike Schmitz has passed away.

The Roadrunners Internationale association and the Nevada Aerospace Hall of Fame are saddened to announce Mike Schmitz's final flight. Mike was the photographer for both organizations, a task that he excelled at and enjoyed very much. In addition, Mike was a proud USAF SR-71 enlisted veteran and a member of the SR-71 Blackbird association. Our condolences to Mike's family and many friends. Funeral services will be private.


TD Barnes
Hendersonville,NV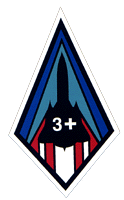 Tue, Jun 1, 10:43am EDT, Maj Harry Pittman writes:


Jack Veth has passed away.

Lt Col Jack Veth died during the night May 27 from cancer.


Harry Pittman
Collierville,TN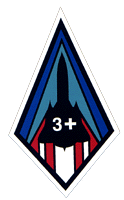 Thu, May 20, 1:48am PDT, MSgt Tommy Spahr writes:
At Beale AFB March 1972 to 1980, assistant crew chief on 58-0103 with Paul Scott then crew chief on 59-1460. Started on B-52's then about 75 went to the tankers. What great job, I enjoyed every minute. Hopefully there are still some Beale Bandits out there? Now I'm retired Master Sargent in Atwater, California.

Tommy Spahr
Atwater, CA
skyraider456@yahoo.com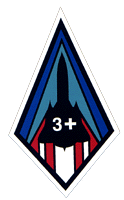 Sun, Apr 18, 3:41pm PDT, Civ Timothy Gardner writes:
As a Senior Technical Representative from Itek Optical Systems Division, I supported the SR-71, OOC (Operational Objective Camera System) and the OB (Optical Bar Camera System). I served at both Beale Air Force Base, Ca. and OL-8, Kadena Air Base, Okinawa from 1969 thru 1971.

Timothy Gardner
San Jose, CA
timothyegardner1@gmail.com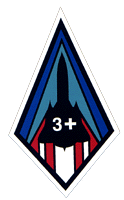 Sat, Apr 17, 10:10am CDT, SSgt Pete Fischer writes:
I was in the SLR Shop from May of '74 to August of '79. Bat Approved!

Pete Fischer
Forest Lake, MN
fischbat@aol.com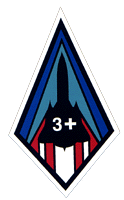 Wed, Apr 7, 7:29pm CDT, Maj Ronald B. Jenkins writes:
Every now and then I log onto this web site to see if anyone from my old unit has popped up. I was a Side Looking Radar (SLR) Spec. & part of the first group assigned to Beale in '67. Our unit was the 4200 SMW, later, it was changed to the 9th SRW. I was selected for the AECP, went to CSU, commissioned a 2nd LT in 1970. Retired 1985 as an 04. Now a resident of the Army Retirement Community for 11 years with my aussie bride of 40 plus years, from a hardship tour down under. Love to hear from any survivors from Beale or Oz.

Ronald Jenkins
San Antonio, TX
arby0056@aol.com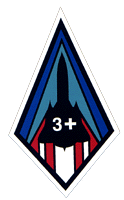 Sat, Feb 20, 9:04pm PST, E4 Dennis Dunne writes:
Beale AFB, Yokota AFB, Hickam AFB. 1969-1973, Precision photo processor, QC.

Dennis Dunne
Reno, NV
ddranch@redshift.com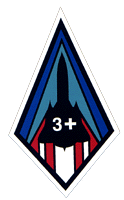 Tue, Jan 19, 12:08am PST, TSgt Eloy Sandoval writes:
Former SR crew chief turned tanker boom operator. Just wishing all of you a blessed life.

Eloy "Sandy" Sandoval
Albuquerque, NM
lolon45ncc@msn.com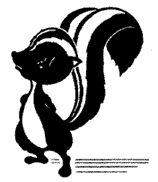 If you have worked directly with the SR-71 or U-2, you may qualify to join the Blackbird Association. Pilots, Maintenance Support Personnel, Contractors and PSD support are examples.
Do you meet the following criteria established to join the Blackbird Association?

1.You must have been Directly Associated with the SR-71, U-2 Programs. Being stationed where the Blackbirds were operational does not qualify. We have received numerous requests to join the Association by personnel that do not qualify, for example CBPO, Supply, Etc. Certainly these personnel contributed indirectly to the programs but remember the qualifications states: "Directly Associated".

2.The Blackbird Association is Not a Locator Service! Questions directed in this area will be ignored. If you wish to try and locate a former member you may search this page you are on to see if the individual has left a message.

3.When you contact Jack Madison the first time:

You MUST include "Blackbird Association Membership" in the subject line

Your Name and Affiliation with the Blackbirds (SR-71 or U-2).

Your Complete Home Mailing Address. Please ensure the address is correct in all aspects. Sending just your E-Mail address is not sufficient.

Email you Blackbird Association application to:
Page #38 of the SR-71 Blackbirds