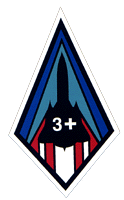 SR-71 ALMA MATER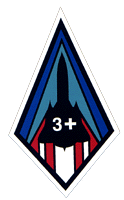 ---


Leland Haynes passed away on November 26, 2010. I was honored that he and his family asked that I continue keeping this web site going after he passed. Since he passed away, there have been no postings to the Guestbook/Alma Mater page, because all submissions went to his personal email address, to which I had no access.

At the request of many people in the Blackbird Community, I am resuming the Alma Mater page. I have created a new submission site, in the same format and with the same rules as the one created by Leland. All of Leland's rules below will be followed to the letter.

- David Allison (www.habu.org) on behalf of Leland Haynes and family



---

I have been requested to include recollections from various personnel that have either worked on the SR-71 or have been closely associated with the program through support operations. Bear in mind that the SR-71 could have never flown had it not been for the expertise of personnel in a wide variety of specialties in the US Air Force and civilian industry. These include but are not limited to KC-135Q Refueling Support, Air Traffic Controllers, Security Policemen, Base Fire Suppression Support, Medical personnel, Lockheed Technical Support, Physiological Support Division (PSD) and a vast array of top notch people that expended that extra effort to ensure the success of the program. If you have been associated with the Blackbird Program and wish to share something with others, please feel free to make an entry in the:


SR-71 Guestbook




Additionally, if you feel you qualify to join the Blackbird Association see the link at the bottom of this page or click here and go directly to that link.

There are Twenty-Three total web pages that comprise the
"SR-71 Alma Mater and Recollections of the Past"

The original web page (the one you are on now) had grown to over 3 Megs in size. To expedite your Browser loading, I have divided the "Guest book" Entries into Chronological year groups by dates the e-mail was received.

All current Guest book entries received in the year 2020 will be on the original web page you are viewing now.

Search the entire 232 web pages of the "SR-71 Blackbirds" Web Site:

Here are the Latest Additions to The SR-71 Blackbirds Web Site:

Updated

October 21, 2020



March 11, 2017: Added a page for Commemorative Plaques being offered in cooperation with the Blackbird Association.

2020 Guest Book Entries
Updated October 21, 2020
"Eagles may soar, but weasels do not get sucked into jet engines."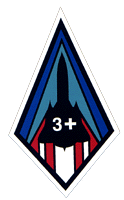 Fri, Oct 16, 10:01pm EDT, Civ Kelly McDonald Hammerle writes:
I'm hoping to find anyone who might recall my father, MSgt James T. McDonald. He was a jet engine mechanic. We were at Beale from 72-77. He sold his hand-built Metro, it was red with a white top, when we had to go to McGuire. Just wanted o see if anyone recalled him. Thank you all for your time and service. The SR will always be one of my favorites.

Kelly McDonald Hammerle
Massachusetts
kcmh86@hotmail.com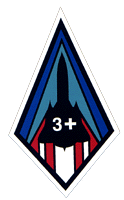 Sat, Oct 10, 4:41pm CDT, Civ David Allison writes:


Dave Fruehauf has passed away.


I just heard from his son Eric that LtCol (Ret) Dave Fruehaf passed away this morning at the age of 83. He was a good friend and a truly unique individual.


David Allison
Wardensville, WV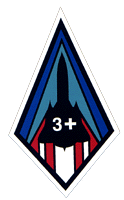 Wed, Sep 30, 9:32am CDT, Civ Rosie Darby writes:
My Husband was Eugene Vertner Darby Jr. I lost Eugene on April 18, 2015. If it is O.K. with you, I would love to have information on my husband while he was a part of DET 1 Ichiban.
Gene was so very private about what his role was and his military career. He talked and reminisced infrequently about many things. He also talked about being the first to start the initiation of cutting the tie. I have an article that I saved relating to this but I currently cannot find it. It has been a number of years but I am still finding items that make me curious as I continue to learn how dynamic he truly was. He was a part of the 4200th SRW established in 1965 commanded by Colonel Douglas T. Nelson. He along with others crewed the SR71 Blackbirds, his was 17966.
I would very much like for you to add my email to the Alma Mater page, so that those who knew him can reply to me directly. Thank you.

Rosie L. Darby
Austin, TX
rldarby2016@gmail.com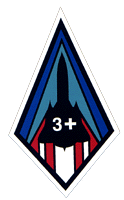 Mon, Aug 10, 2:20pm EDT, MSgt Robert Bragg writes:
Thought I would update, been a while. Was stationed at Beale twice, 65 to 67 and 68 and 69 on Q tankers. Crewed 58-0117. Several trips to Kadena. Left Beale and was at Kadena 69 to 73.

Robert Bragg
Jackson, OH
rfb286@yahoo.com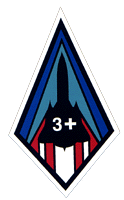 Thu, Aug 6, 1:51am CDT, E2 Shirley Williams writes:
1975 Beale, I was the first woman in the Command Post at Beale AFB. Absolutely loved watching the SR-71 do everything! Didn't stay in the AF. But, I still love the Blackbird!

Shirley Williams
Zachary, LA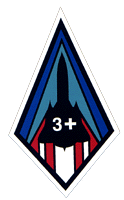 Sun, Jun 26, 11:20pm PDT, TSgt Herbert A. Greathouse writes:


Russ Keiter has passed away.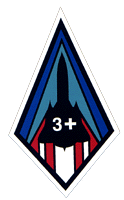 Tue, Jul 21, 10:49pm EDT, Sgt Benny A. Greene writes:
Com/Nav shop--Radio. 1966-1969.

Benny Greene
Monroe, NC
bennysecond@gmail.com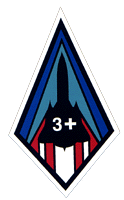 Thu, Jul 9, 6:09pm PDT, LtCol Michael C. Krotchie writes:
I was an aircraft maintenance officer in the "Program" from 1975-1981.

Mike Krotchie
Las Vegas, NV
mike.krotchie@gmail.com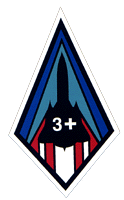 Tue, Jun 23, 9:49am EDT, Army Specialist (Ret) Brian LaMar Linville writes:
SSgt USAF James D. Linville's family would love to get in touch with Sgt. Victor Cherry, who served with him in the 9th Field Maintainance Squadron at Beale Air Force Base, California from 1966-1970.

Brian Linville
Charleston, WV
bryguylamar25506@gmail.com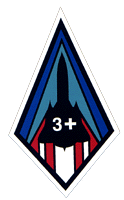 Sun, Jun 21, 9:20am PDT, Civ WSLO Sandy Brierty writes:
I was secretary to Lee Olson at Beale & Norton AFBs, Calif. under LtCol Selberg. The SR-71 Blackbird Program & Skunk Works, Pave Paws.

Sandy Brierty
Cave Junction, OR
Sandysessentials@gmail.com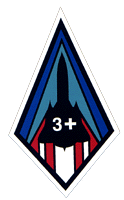 Wed, Jun 10, 5:05pm PDT, Col Tony Bevacqua writes:


Jerry Crew has passed away.


My original RSO who was medically retired in about 1969. He had been living in Webb, Iowa, when he passed away suddenly. Really a good guy and one of the originals. He always looked the picture of health. Bad loss.

Tony Bevacqua
Yuba City, CA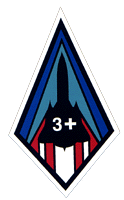 Sat, Jun 6, 1:07pm PDT, Sgt Gary Meeks writes:
Crew chief on the Q models 1490 and 077. 1968-69 PCS, U-Tapao Dec 69-Dec 70, and then PCS right back to Beale. Great assignment and a lot of TDY. If anyone knows the whereabouts of Brian Loescher let me know; he was also at U-Tapao and then PCS Beale in 71-72. The training I received translated to 33 years with United Airlines. Well I donít want to run on so if anyone wants to talk give me call. Thanks for the time and space.

Gary Meeks
Oakdale, CA
garylmeeks@sbcglobal.net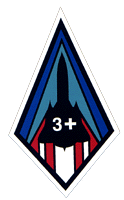 Fri, Jun 5, 9:45am EDT, TSgt Steven E. Hinrichs writes:
I was assigned to the Electrical Shop from 1977-1982. I miss all the friends and people I had met during that time. Working the SR was tough but yet some of the best times ever. I will never forget Beale nor its people during my tenure there.

Steve Hinrichs
Crestview, FL
scarrydog@cox.net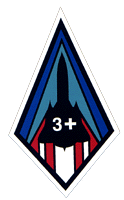 Mon, Apr 27, 11:16am PDT, TSgt John Floe writes:
The SR-71 was my first jet as a crew chief critical task instructor, quality assurance and phase dock as well. From 1981-1990.

John Floe
Olivehurst, CA
Jsfloe@att.net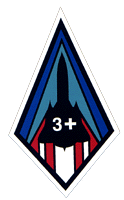 Mon, Apr 14, 1:41am CDT, SSgt Gary Chaffin writes:


Jack Kennedy has passed away.


Jack Kennedy passed at 18:07 4/13/2020. He was a great friend..

Gary Chaffin
Daingerfield, TX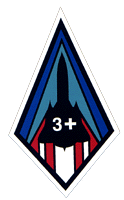 Wed, Mar 11, 12:18pm CDT, Sgt Neal D Pinkowski writes:
Former crew chief on Q model 135, 59-1520. I always check into this site and have found a few from the past that remember me. It feels good to open the hangar doors with someone who has gone through the same as me. I was at Kadena in 71+72 and would like to hear from anyone who was there at that time. Hung out in the Bell Bar on Gate 2 Street. Best C+W music on the island. Stayed in barracks 134 room 116. That building is no longer there. Anyone drop me a line, God bless you all.

Neal Pinkowski
Ponchatoula, LA
nealokipink@aol.com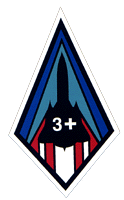 Mon, Feb 10, 8:15am PST, TD Barnes writes:


Lonnie Liss has passed away.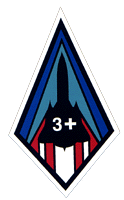 Fri, Feb 7, 2020 9:36pm CST, MSgt Thomas Tegen writes:
Spent 3 years working the bird as a hydro troop 83-86.

Thomas Tegen
De Pere, WI
Orv2485@gmail.com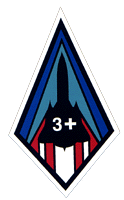 Thu, Feb 6, 2020 4:08pm PST, Civ Marjorie Gersten writes:
Just browsing this site. I am daughter to RSO Lt. Col. Mark H. Gersten and sister to Maj. Gen. Peter E. Gersten.

Marjorie Gersten
Yuba City, CA
BLACKBIRD1977MLG@att.net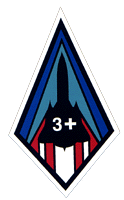 Wed, Jan 15, 7:03pm MST, Capt Don Shipman writes:


Ron Cade has passed away.


I would like to pass on that Msgt. Ron Cade passed away in Aug. 2018. Ron was a photo interpreter in the 9th RTS in 1966-69 and was also assigned to VN, March AFB, and DMA as a PI. Ron was a friend and we worked together on several assignments.

Don Shipman
Littleton, CO
plmcrze73@q.com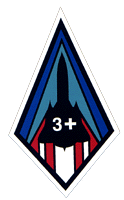 Sun, Jan 12, 12:57pm PST, TD Barnes writes:


Frederick Milton White has passed away.


Roadrunners Internationale is saddened at the final flight of Lockheed engineer, Fred White. The Roadrunners remember Fred as the one responsible for directing and producing the flight manuals needed for operation of the A-12, YF-12A, SR-71 and U-2 aircraft at Area 51. In retirement, Fred was the official photographer at the Roadrunners Internationale Association reunions. More about Fred is available at http://roadrunnersinternationale.com/fred_white.html

Fred White, 98, passed away Tuesday, Dec. 24, at Summit Estates in Reno, Nevada, where he had lived since September 2018. He was a longtime resident of Sonora. A memorial service will take place at 2 p.m. Saturday, Jan. 18, at the Columbia Presbyterian Church of the 49ers in Columbia.


TD Barnes
Henderson, NV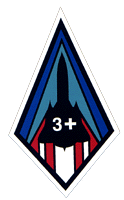 Thu, Jan 9, 11:07am PST, TD Barnes writes:


Robert Murphy has passed away.


The Roadrunners Internationale alumni must sadly announce the final flight of Robert ďBobĒ Murphy, an aviation icon of the Lockheed Skunkworks and Area 51. In 1962, Bob was promoted as superintendent for the D-21 development program and also assumed responsibility for the manufacturing of non-metallic fabrication for all ADP programs. In August 1964, he received a promotion to plant manager of Site 2 in Palmdale, assuming responsibility for production, final assembly, flight test, and delivery of all SR-71 aircraft.

Services for Bob are Monday, February 3, starting at 9:30 am rosary/10 am Mass at St. Johnís in Encinitas, then internment at Miramar @ 12:30. Reception/wake to follow at Officers Club.

The family requests any cards go to address below for sharing with everyone at the service:
Robert Murphy
2127 Oxford Ave
Cardiff CA 92007


TD Barnes
Henderson, NV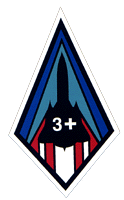 Wed, Jan 8, 2020 2:09am PST, MSgt Bruce Smith writes:
I worked SR-71 and/or U-2/TR-1 from 75 to 89 in the ANS and guidance and control shops, at Beale, Kadena and Alconbury.

Bruce Smith
Billings, MT
habu7393@yahoo.com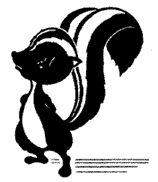 If you have worked directly with the SR-71 or U-2, you may qualify to join the Blackbird Association. Pilots, Maintenance Support Personnel, Contractors and PSD support are examples.
Do you meet the following criteria established to join the Blackbird Association?

1.You must have been Directly Associated with the SR-71, U-2 Programs. Being stationed where the Blackbirds were operational does not qualify. We have received numerous requests to join the Association by personnel that do not qualify, for example CBPO, Supply, Etc. Certainly these personnel contributed indirectly to the programs but remember the qualifications states: "Directly Associated".

2.The Blackbird Association is Not a Locator Service! Questions directed in this area will be ignored. If you wish to try and locate a former member you may search this page you are on to see if the individual has left a message.

3.When you contact Jack Madison the first time:

You MUST include "Blackbird Association Membership" in the subject line

Your Name and Affiliation with the Blackbirds (SR-71 or U-2).

Your Complete Home Mailing Address. Please ensure the address is correct in all aspects. Sending just your E-Mail address is not sufficient.

Email you Blackbird Association application to:
Page #38 of the SR-71 Blackbirds