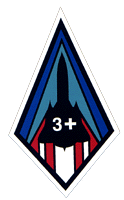 SR-71 ALMA MATER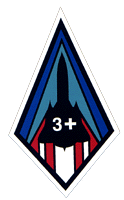 ---


Leland Haynes passed away on November 26, 2010. I was honored that he and his family asked that I continue keeping this web site going after he passed. Since he passed away, there have been no postings to the Guestbook/Alma Mater page, because all submissions went to his personal email address, to which I had no access.

At the request of many people in the Blackbird Community, I am resuming the Alma Mater page. I have created a new submission site, in the same format and with the same rules as the one created by Leland. All of Leland's rules below will be followed to the letter.

- David Allison (www.habu.org) on behalf of Leland Haynes and family



---

I have been requested to include recollections from various personnel that have either worked on the SR-71 or have been closely associated with the program through support operations. Bear in mind that the SR-71 could have never flown had it not been for the expertise of personnel in a wide variety of specialties in the US Air Force and civilian industry. These include but are not limited to KC-135Q Refueling Support, Air Traffic Controllers, Security Policemen, Base Fire Suppression Support, Medical personnel, Lockheed Technical Support, Physiological Support Division (PSD) and a vast array of top notch people that expended that extra effort to ensure the success of the program. If you have been associated with the Blackbird Program and wish to share something with others, please feel free to make an entry in the:


SR-71 Guestbook




Additionally, if you feel you qualify to join the Blackbird Association see the link at the bottom of this page or click here and go directly to that link.

There are Twenty-Two total web pages that comprise the
"SR-71 Alma Mater and Recollections of the Past"

The original web page (the one you are on now) had grown to over 3 Megs in size. To expedite your Browser loading, I have divided the "Guest book" Entries into Chronological year groups by dates the e-mail was received.

All current Guest book entries received in the year 2018 will be on the original web page you are viewing now.

Search the entire 232 web pages of the "SR-71 Blackbirds" Web Site:

Here are the Latest Additions to The SR-71 Blackbirds Web Site:

Updated

June 20, 2018



March 11, 2017: Added a page for Commemorative Plaques being offered in cooperation with the Blackbird Association.

2018 Guest Book Entries
Updated June 20, 2018
"Eagles may soar, but weasels do not get sucked into jet engines."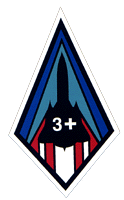 Wed, Jun 13, 2018 12:52pm MDT, Capt. Don Shipman writes:
I was a PI in the 9th RTS, 1965-1969. At the SARPF in 1966. TDY to Mildenhall, 1978/1979. Was involved with SR-71/U-2 in various capacities until 2006, military and civilian. Highly reccommend Jim Goodall's new book, SR-71 Blackbird.

Don Shipman
Littleton, CO
plmcrze73@q.com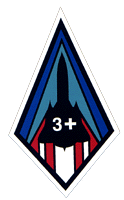 Tue, May 29, 2018 2:04pm PDT, E4 MaryLynn Deal writes:
I was stationed at Beale AFB from 1982 to 1985. 9th OMS, Crew Chief, Non-Powered AGE, TEB Servicing. It was an honor to be a part of the team.

Mary L. Pence-Mello
Santa Maria, CA
marylynndeal@gmail.com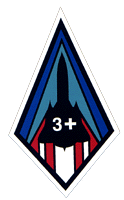 Mon, Apr 9, 2018 5:18pm EDT, MSgt David Bail writes:
At Beale AFB from 1970 to 1974. 456th AMS ARC-50 Special Projects Shop. Deployed and worked with 9th Comm Shop personnel in the T-Hanger at Kadena, 6 TDY's.

David Bail
Temecula, CA
bdavid662@aol.com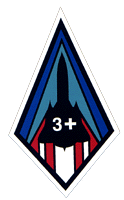 Fri, Mar 23, 2018 8:58pm EDT, Sgt Fred Ramsey writes:
I was in the 9th. O.M.S. stationed at Beale from 1967 thru 1970. I was on the second rotation to go to OL-8 in Okinawa. I had 5 TDYs all together to OL-8. I picked up the nickname of "Capt. Ramsey" in tech school and it stuck throughout my time in the Air Force.
Through the years i have been able to visit 976 in Dayton, OH. several times and 958 at Warner Robbins GA, and 956 in Kalamazoo MI. I still keep in touch with SSgt Bob Krumnow, Sgt Ron Robertson, Sgt George Kalnas, Sgt Mike "Sly Dog" Slay, SSgt John Fogle, and SSgt Larry Webster. Today, almost 50 years later, when I mention the airplane I worked on way back then, people who know airplanes say, "Wow! You worked on that!"
The guys I worked with were great guys as were all the original crew chiefs. Thanks U.S. Air Force, thanks Lockheed, thanks to all who turned a speed handle or ever cooked screws! I thank God for all the great memories of those years. "Job Control 4 - Go 4 - 956 in the Blue" Click-Click.

Sgt. (Capt.) Ramsey
Norwalk, OH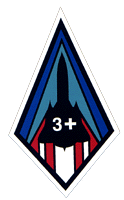 Thu, Mar 22, 2018 10:13pm PDT, E4 Mike Hardison writes:
Based at Beale in the EMR shop out of tech school 1972 until 1975 when sent to Kunsan AB. Four TDY's to OL Kadena.


Mike Hardison
Clinton, AR
mhardison9651k@yahoo.com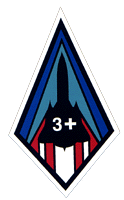 Sun, Mar 18, 2018 5:29pm PDT, Sgt Mark L. Duncan writes:
I was at Beale from 73-77. I was assigned 9FMS fuel systems and like those who know spent a lot time in Okinawa. Habu


Mark "Spanky" Duncan
Sqr4md1@aol.com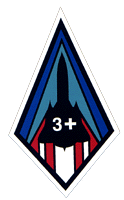 Tue, Mar 13, 2018 1:36pm PDT, CMSgt Steven L. Pennington (Ret) writes:
Was with the 9th FMS when I got back from Danang in '72-'73. Was at OL BA Jan-Apr '73.


Steve Pennington
Edmonds, WA
gunfigher11@juno.com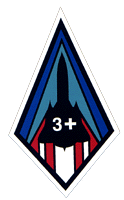 Fri, Feb 9, 11:38pm PST, Civ Brenda Roper writes:


Eddie Roper has passed away.


It is with great sadness that I am notifying the members of this SR-71 organization of the passing of my Father, SMSgt Eddie "Big Ed" Roper in Las Vegas, Nevada.

His service will be at 3 pm on Saturday, February 17, 2018. The location is 925 Las Vegas Blvd., Boulder City, Nevada. http://www.bunkersmortuary.com

May my Dad Rest in Peace. I want to say thank you to my Father, Uncles, Grandparents and Cousins, and all of you whom have served. May God's Love, Peace, Light and Blessings be with you and your loved ones,

Brenda Roper
bmroper01@gmail.com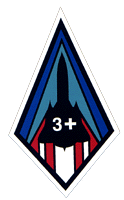 Sun, Feb 4, 2018 3:25am CST, E3 Herbert W. Johnson writes:
Me and my sentry dog King A618 had perimeter guard duty on hangar housing first operational black bird upon arrival at Beale AFB Calif in 1965.


Herbert Johnson
Houston, TX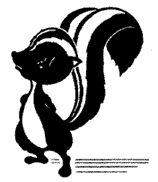 If you have worked directly with the SR-71 or U-2, you may qualify to join the Blackbird Association. Pilots, Maintenance Support Personnel, Contractors and PSD support are examples.
Do you meet the following criteria established to join the Blackbird Association?

1.You must have been Directly Associated with the SR-71, U-2 Programs. Being stationed where the Blackbirds were operational does not qualify. We have received numerous requests to join the Association by personnel that do not qualify, for example CBPO, Supply, Etc. Certainly these personnel contributed indirectly to the programs but remember the qualifications states: "Directly Associated".

2.The Blackbird Association is Not a Locator Service! Questions directed in this area will be ignored. If you wish to try and locate a former member you may search this page you are on to see if the individual has left a message.

3.When you contact Jack Madison the first time:

You MUST include "Blackbird Association Membership" in the subject line

Your Name and Affiliation with the Blackbirds (SR-71 or U-2).

Your Complete Home Mailing Address. Please ensure the address is correct in all aspects. Sending just your E-Mail address is not sufficient.

Email you Blackbird Association application to:
Page #38 of the SR-71 Blackbirds