London to Los Angeles Record Flight-1974
On Sept. 13, 1974, Capt. Harold B. (Buck) Adams, Pilot, with Maj. Williams C. Machorek, Reconnaissance
Systems Operator, flew the SR-71 Blackbird across seven time zones from London to Los Angeles in a race with the sun. The 3 hour, 47 minute and 39 second flight established an initial speed record over the 5,447 statute mile route. An added aerial refueling over the longer distance produced a slower ground speed of 1,435 mph. The aircraft arrived (by California time) almost four hours before its London-time departure. For the record-setting flight, the pilot received the De La Vaulx medal given by Federation Aeronautique Internationale. The medal is awarded to individuals for establishing absolute world records for highest performance without regard to size of aircraft or power plant.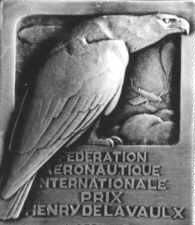 The following 48 images was taken at Beale AFB, California on Sept. 13, 1974.
They are the only known images of this historic Blackbird flight.
Home| Previous Page |Next Page
---
London to Los Angeles Speed Run Clarification
There has been minor discrepancies both in SR-71 publications and in data appearing on photos (to include the Lockheed photos on this web site) pertaining to the actual miles flown and the actual speed over the closed course. National Aeronautics Association book of aircraft records issued by the Federation Aeronautique International (FAI, the governing body of aviation world records) reflects accurately the speed of 2,310.35 Kilometers Per Hour. Therefore:
One statute mile = 1.609344 km.
Therefore, 2310.35km/hr = 1435.59 statute mi/hr.
3hr 47m 39s = 3.79416666 hr
Rate times time = distance = 5446.87 statute miles
The correct London to Los Angeles Speed Run Data is:
Time Flown: 3hour, 47min, 39sec
Distance Flown: 5,446.87 statute miles
Speed Flown: 1,435.59 statute mi/hr.
---

View 73 Photos taken at Farnborough Air Show in 1974

Questions and Thoughts on the SR-71 Blackbird

Deactivation of the SR-71. Beale AFB Air Fest 1997

Ten Videos of the SR-71 that can be downloaded
Copyright 1996 Leland R. Haynes (MSgt, USAF, Ret) All rights reserved. Original publish date April 03,2001
Revised March 29, 2004
Page #60 of the "SR-71 Blackbirds"