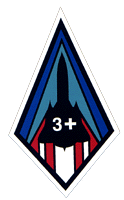 SR-71 ALMA MATER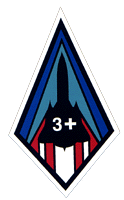 ---


Leland Haynes passed away on November 26, 2010. I was honored that he and his family asked that I continue keeping this web site going after he passed. Since he passed away, there have been no postings to the Guestbook/Alma Mater page, because all submissions went to his personal email address, to which I had no access.

At the request of many people in the Blackbird Community, I am resuming the Alma Mater page. I have created a new submission site, in the same format and with the same rules as the one created by Leland. All of Leland's rules below will be followed to the letter.

- David Allison (www.habu.org) on behalf of Leland Haynes and family



---

I have been requested to include recollections from various personnel that have either worked on the SR-71 or have been closely associated with the program through support operations. Bear in mind that the SR-71 could have never flown had it not been for the expertise of personnel in a wide variety of specialties in the US Air Force and civilian industry. These include but are not limited to KC-135Q Refueling Support, Air Traffic Controllers, Security Policemen, Base Fire Suppression Support, Medical personnel, Lockheed Technical Support, Physiological Support Division (PSD) and a vast array of top notch people that expended that extra effort to ensure the success of the program. If you have been associated with the Blackbird Program and wish to share something with others, please feel free to make an entry in the:


SR-71 Guestbook





Additionally, if you feel you qualify to join the Blackbird Association see the link at the bottom of this page or click here and go directly to that link.

There are Twent total web pages that comprise the
"SR-71 Alma Mater and Recollections of the Past"

The original web page (the one you are on now) had grown to over 3 Megs in size. To expedite your Browser loading, I have divided the "Guest book" Entries into Chronological year groups by dates the e-mail was received.

All Guest book entries received in the year 2013 will be on the original web page you are viewing now.

Search the entire 232 web pages of the "SR-71 Blackbirds" Web Site:

Here are the Latest Additions to The SR-71 Blackbirds Web Site:

Updated

December 26, 2013



August 1, 2013: The Alma Mater Page has been fully restored!! The messages posted since Leland Haynes passed away, have been recovered and posted to this page and the archives for 2010, 2011, and 2012.

2013 Guest Book Entries
"Eagles may soar, but weasels do not get sucked into jet engines."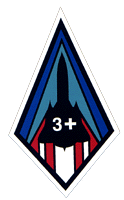 Thu, Dec 26, 2013, 8:36 am EST, Col. (Ret) Steve Stenson writes:

Dave , Thank you for bringing the site up to speed. Blackbird665 sends.

Steve Stenson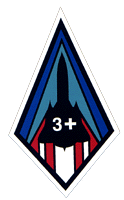 Wed, Dec 18, 2013, 7:20 pm PST, CMSgt. Mickie Cockrell writes:

Very privileged to be associated with this organization. Found it back in 2003 and updating my contact info in hopes to reconnect with long lost friends. Came to Beale out of tech school in 1973 and worked flight line as a crew chief in recovery, phase dock and finally FTD. Best 10 years of my life, no doubt.

Mickie Cockrell
m_cockrell@peoplepc.com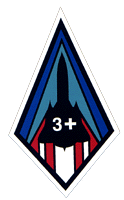 Wed, Dec 18, 2013, 1:42 pm CST, Sgt. Mark Hansen writes:

I was the last enlisted airman to ever upgrade on the SR-71. I was an electrician and worked on the SR-71 for about 2 years. Very exciting and fun bird to work on. After it was retired I worked the U-2 for a short while and then went indoors to repair and calibrate test equipment.

Mark Hansen
teamcrestliner@yahoo.com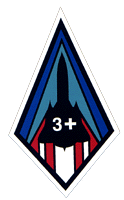 Sat, Dec 14, 2013, 12:12 pm EST, David Allison writes:
In researching the current status of the KC-135Q/T tankers, I found that every single one is still flying, apart from the two lost in accidents. There's a full list of them, and photos of nearly all of them, at
www.habu.org/kc-135q
.
There's also great article on how Robert Bragg and Tom Lacey were reunited with
58-0117
at the
171st ARW website
.
David Allison
sr71webmaster@sr71.us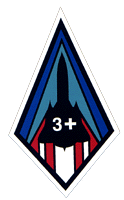 Fri, Dec 13, 2013, 12:47 pm, PDT Mike Relja writes:


Marty Knutson has passed away.
Just thought I would pass this on, from Carmen Aravalo:

I just heard from Kristin Knutson, that Marty peacefully passed away today at his home in Los Altos Hills. Anyone who knew Marty is aware of his amazing accomplishments and his Air Force, CIA and NASA legacy. He epitomized the "Right Stuff" and I will miss him as a mentor and a friend. I will try to keep everyone informed.

Mike Relja
mjr.mjr3@roadrunner.com

Sat, Dec 14, 2013, Don Emmons writes:
Marty Knutson was a legend, a hero of mine and I was very proud to have known him. When he was in charge of NASA Ames-Dryden he was responsible for NASA getting the SR-71s from the AF when they disbanded the program. When I was the Det 8 Commander and was about to retire, I was fortunate enough to be given a high altitude U-2 ride at Beale. He came out for the occasion. No one else there knew of him until I told the other squadron U-2 pilots about him. Marty was the one prebreathing in his pressure suit in Norway waiting for Gary Powers to land and then he was to fly it back across the USSR to Turkey. Powers never made it back on that trip. Both had already made the trip several times. Marty was a high time U-2 pilot. He received an SR-71 VIP flight at Edwards when we brought the program back. He hosted my oldest son and I at Edwards for a shuttle landing in the late 80s. My son still talks about him. He was quite a character. I will miss him.

Don Emmons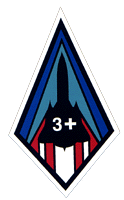 Tue, Nov 26, 2013, 10:22 pm, PST TD Barnes writes:

"Slip" Slater has passed away.
On Veterans' Day, we informed our Roadrunner members, family, and friends of Colonel Hugh "Slippery" Slater entering the Care Center in Henderson, Nevada. We are sorry to inform you that Colonel Slater took his final flight this evening. Services will not be immediate as some family members are out of the country. We will supplement the November 11 message with an obituary and services information when they become available. Our condolences and prayers go out to family and friends of Colonel Slater.
The local newspaper has given Slip a good sendoff that I thought we would share with family and friends. FYI, I sent the newspaper an edit of the photo caption, but the changes did not make it into the article. (The A-12 pilot and SR-71 bits) Our local TV stations also did a great job of remembering Slip.
https://www.reviewjournal.com/news/retired-area-51-commander-u-2-pilot-slater-dies-91
UPDATE:
Reserve the date: January 10, 2014 - 1000 hours for burial services for Colonel Hugh "Slip" Slater with military honors at the Southern Nevada Veterans Memorial Cemetery, 1900 Veterans Memorial Dr.. Boulder City, NV 89005 • (702) 486-5920. After the services, family, friends, and guests will join for snacks and remembrances at a venue to be determined.
TD Barnes
tdbarnes@me.com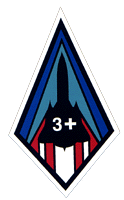 Sat, Nov 23, 2013, 10:57 pm PST, MSgt Rich Hummer writes:
Looking thru lost aircraft and remember when 978 went in at Kadena. I was fortunate to be one that got to dismantle it for all its spare parts. Have fond mermories working on them from Jan 70 - Sept 74. Keep up the great work of this site.

Rich Hummer
rhummer784@aol.com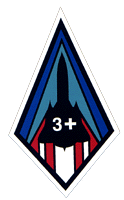 Thu, Nov 14, 2013, 8:20 pm, EST David Allison writes:

Hugh Manson has passed away.
Just found out that Gen. Hugh Manson passed away last month at the age of 98.
http://www.edwards.af.mil/news/story.asp?id=123367094
"Manson's last assignment was as Air Force Flight Test Center commander at Edwards after being appointed in January 1966. He also supervised the operation of the former Air Force Aerospace Research Pilot School at Edwards and the Air Force activities at the former Joint Parachute Facility at El Centro, Calif."
He got a VIP Mach 3 flight (#123) in May 1966 after becoming AFFTC commander.
David Allison
sr71webmaster@sr71.us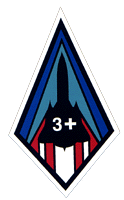 Wed, Nov 13, 2013, 10:42 am, EST Kevin Svetcos writes:

Tom Bowen has passed away.
My name is Kevin Svetcos. I was with PSD from 1984-1988 and have contributed a couple of articles on the suit and the physiological affects of high flight for Leland Haynes which he put on this site.
I'm not sure if you were aware of it, but Mr. Tom Bowen passed a few weeks ago. I don't know how well you knew Tom, but he originally started with the U-2 when it was just getting started as a fledgling operation. He was one of the guys who literally started the program. When he left the Air Force, he went to Beale and was the head civilian and subject matter expert for many, many, many years.
I was hoping you might help get the word out to the community that Mr. Bowen and his wife, Esther, will be interred at Arlington National Cemetery on Friday, December 6, 2013 at 1000 hrs. for those who knew him or worked with him. I know there are quite a few A/Cs who live in the area as well as some maintainers (I myself worked with Buck Adams at Booz Allen for a while), and while I don't think everyone will be able to make the service, I wanted to at least get the word out so people could make the decision on their own instead of hearing it ex post facto.
There was a great article passed on to me by Mr. Jim Denniston who was also stationed at Beale and eventually returned in a civilian capacity and is still there. Here it is:
http://dryerreport.com/americas-servant-american-hero
Below is the link to Arlington's burial schedule. People can use this to find out what they need to do in order to attend the service and reconfirm burial information.
http://www.arlingtoncemetery.mil/FuneralInformation/DailySchedule.aspx
Tom Bowen was a significant piece of American history and instrumental in the defense of this nation. A lifelong patriot and defender of freedom who, like the vast majority of us, never wanted any special attention for what he did. He would tell you simply that it was his job and that his role was insignificant, but we all know that isn't true. I know that all of us at PSD who were responsible for getting you guys suited up and plugged into the airplane took our jobs very seriously and did it with great pride and a sense of accomplishment, and Tom Bowen was a major force behind that. He contributed not only to the Air Force but to NASA and countless other efforts that needed a depth of knowledge in aerospace physiology and high altitude survival. He was THE go-to guy for decades. I know he was proud of his service but he was still a very humble and private man. I trust you will agree that some men's stories demand to be told, and Tom Bowen certainly falls into that category.
Kevin Svetcos
PSD Instructor, 1984-88
ksvetcos@yahoo.com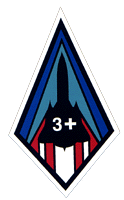 Tue, Nov 12, 2013, 10:42 am EST, TSgt Jimmie L. Gray writes:
Glad to see the website back in operation. C/C 66-75.

Jimmie Gray
habucrewchief@yahoo.com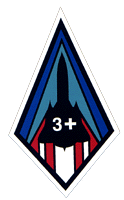 Mon, Nov 11, 2013, 12:38 am CST, MSgt Casimir S. Tencza writes:
Assigned to the YF 12 / SR 71 test program from 1966 - 1972 at Edwards AFB, CA.

Casimir S. Tencza
cstencza@aol.com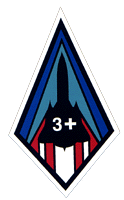 Sat, Nov 9, 2013, 7:08 pm EST, CMSgt Thomas "Tom" Thorpe writes:
I started as an Imagery Analyst and worked for more than a year at the Collection shop preparing collection plans and conducting Aircrew mission briefs. This was by far the most rewarding job of my 23 year career.

Tom Thorpe
tthorpe2979@comcast.net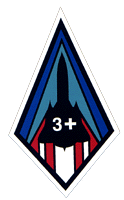 Thur, Nov 7, 2013, 1:13 pm EST, Lt Evan J. Kline writes:
I was assigned to the OMS when I arrived at Beale in May 1965. Col Radin was the squadron commander at the time. Jack Jeffers and Larry Durga were the maintenance officers. Bill Gornik, Clyde Turner, A.J. Smith, Jim Davis and Carl ? were some of the finest individuals I've ever had the privilege of working with. I know I'm omitting names of other fine men with whom I worked. That assignment was the highlight of my Air Force career. If any of you gentlemen remember me, I would love to hear from you. It's been a lot of years!

Evan J. Kline
ejmrk@aol.com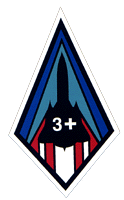 Tue, Nov 5, 2013, 12:44 pm EDT, SMS Bob Olson writes:
Hello Dave,
First, thnx for doing the hard work in keeping this site open.
I was in the program from 1967 through 1983. As I looked at the locations of the remaining SR-71's here ...
srloc~1.htm
- I believe there is a error. Aircraft 61-7976 used to be correctly listed at the Air Force Museum in Dayton, OH. I have seen it there more than once. It was always my favorite aircraft as it should have crashed, except for the extraordinary talents of its aircrew, I believe Col Maury Rosenburg (I forget the RSO). Flying out of Det 1 at mach three, the left engine, as I remember, exploded due to a compressor blade failure. The "low and slow" single-engine flight back to Kadena took so long, all thought the aircraft and crew had been lost! But it / they lived to fly for many more years!!
At any rate, the location list now shows 976 at Barksdale AFB. I know Barksdale had another SR there.
My prayers go out to the Leland family.
Thnx,
Bob Olson
habubob@verizon.net
Webmaster's note: Thanks for the kind words, Bob, and thanks for alerting me to the error. 967 is at Barksdale, 976 is at Wright-Pat. All info and links on that page have been updated.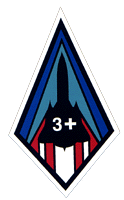 Tue, Oct 29, 2013, 9:31 am, PDT Mike Relja writes:

John Carnochan has passed away.
Just found out about this yesterday via Joyce Baker, SR-71 Flight Test Secretary:
February 25, 2012
John A. Carnochan, 77, of Wolf Hollow Road, Lake Harmony, was discovered along with his wife, Mildred J. "Babe" Kelly-Carnochan, on Saturday, February 25, 2012, in their home. They had been married for 21 years. Born in Orange, N.J., he was a son of Alexander F. and Mary (Paulin) Carnochan. He was a graduate of Denville High School. John was a U.S. Air Force Major, last stationed in Palmdale, Calif. He retired from the Air Force in 1977, after 21 years of service. He was an RSO and flew with the SR-71. After retiring, he had worked for Lockheed in Bakersfield, Calif. He was humble about his impressive, dedicated military career. He was an avid golfer. He loved the history of and the science of war. He also enjoyed crossword puzzles. He is survived by two daughters, Kristen S. Rice, fiancée of Daryl Sylvester of Silverdale, Wash., and Kimberly S. Carnochan of Acton, Calif.; seven grandchildren including his namesakes, William Logan Rice and Brady Alexander Rice; and four great-grandchildren. A Celebration of Life service will be held at noon Saturday in the Boulder View Tavern, S. Lake Dr., Lake Harmony, PA 18624. - See more at:
http://www.legacy.com/obituaries/timesleader/obituary.aspx?n=john-a-carnochan&pid=156201321#sthash.mEmiyDF6.dpuf
.
Mike Relja
mjr.mjr3@roadrunner.com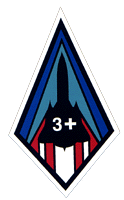 Mon, Sep 16 2013, 5:32 pm EDT, MSgt James Bayle writes:


Was in 9th RTS from Mar 1965 to Oct 1970.

Jim Bayle

wise34@aol.com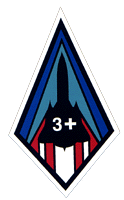 Tue, Sep 10 2013, 8:33 pm EDT, Civ. Brian Daskam writes:


Thank you for this site. My Dad, Edward Daskam, as I understand it was one of the lead Design Engineer's at AIL for the EW Systems they provided. I could never find out the extent of his involvement in SR-71 other than he'd used to disappear for meetings with the CIA and he had a slide carousel from the 60's of his trip to Japan. Not hard to connect the dots. The EW Systems of the SR-71 was one of the proudest professional involvements in his career.
The closest he ever came to ever saying anything about the program was when I picked him up at the airport from one of his last business trips in the 80's and I had to drop his travel partner off at home. Well his travel partner was Lt. Col. Tom Alloca. When we got home he very quietly told me, "that was an SR-71 pilot you just dropped off." Anyone who also knew Tom could attest to what a wonderful person he was too. Tom just recently passed away in 2012.
The other instance was after the aircraft was retired and Dad was in his 80's he was contacted to participate in a symposium on the SR-71. He refused and refused because, well, you're not supposed to talk about these things. He briefly relented and was going to do it in part at the request of a friend but at the end of the day he backed out because being old school he couldn't bring himself to talk about what he knew.
Thank you to all of you for your participation and service in this program and for the space to in some small way state my father's involvement with this magnificent aircraft. God knows he'd never talk about it.

Brian Daskam
Farmingdale, NY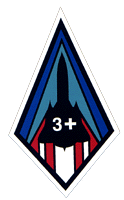 Sat, Sep 7 2013, 11:38 pm CDT, SMS Oscar John Neal writes:


Hello Dave. Just wanted to thank you for taking over the website and keeping it going. I have been hoping someone would. I was in the SR-71 program 1969-1974 in the 9th FMS AR Shop. Also knew and worked around Leland. I posted on the site several years ago and may post more later. Keep up the good work.

Oscar John Neal
SMS Retired
oscarneal@aol.com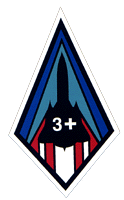 Fri, Aug 23 2013, 9:01 pm CDT, SSgt/WG-10 Peter Roy writes:


I worked on the SR + U-2 1980-1984. Structural repair. Many fond memories of Engineers Woody and Andy. I was proud that they recognized my work, I wish I remembered their last names. What a beautiful bird.

Peter Roy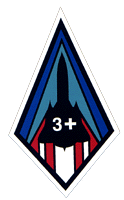 Thu, Aug 22, 2013, Tony Landis writes:


Gordon Fullerton has passed away.
He passed away on Wednesday. More details at
this link
.
Tony Landis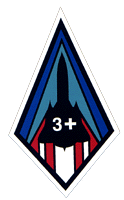 Wed, Aug 21, 2013, 7:31 pm, PST Mike Relja writes:


Cos Mallozzi has passed away.
The funeral will be Thursday, August 22 at 2 PM at St. Timothy's Church,10425 W Pico Blvd, Los Angeles, CA 90064.
Mike Relja
mjr.mjr3@roadrunner.com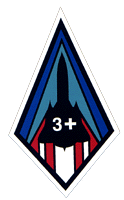 Sun, Aug 18 2013, 5:09 pm EDT, MSgt Robert Bragg writes:


Was on Q tankers 68 to Oct 69. Many trips to Okinawa, would like to here from any of the guys that were there.

Robert Bragg
rfb286@yahoo.com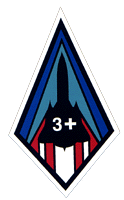 Fri, Aug 16 2013, 8:00 pm EDT, Sgt Danny Grattan writes:


I was a crew chief at Beale from '66 to '70 on the KC-135Q and made many trips across the pond in support of the 71's. Best years of my life. Thanks Dave for starting this site again.

Danny Grattan
dgrat100@gmail.com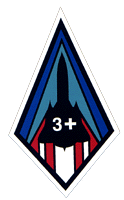 Sun, Aug 11 2013, 12:25 pm EDT, E-8 Richard King writes:


I was member of 9SRW from 1965-1976. Was supervisor of the flight simulator section. Great time for me and family.

RC King
richardking89@gmail.com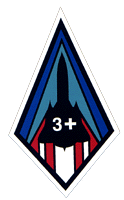 Tue, Aug 6 2013, 4:18 pm EDT, TSgt Dan Freeman writes:


"Thanks for bringing back the SR-71 Blackbirds Web Site.
Nearly 17 years ago Leland Haynes started the SR-71 Blackbirds Web Site. It was an outstanding achievement and has been an important asset to the history of the Remarkable SR-71 Blackbirds and to the history of American aviation itself.
Our community suffered a great loss when Leland passed away, leaving a void in the knowledge and camaraderie that his gift provided. I would like to thank Mr. Dave Allison for his skill and dedication in keeping Leland's dream alive. Thank you Dave Allison, you are awesome!"

Dan Freeman
HABU Machinist, 9th FMS, 85-90
mach3ti@mach3ti.com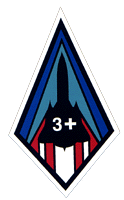 Tue, Aug 6 2013, 2:06 pm, PDT Civ. Erik Johnston writes: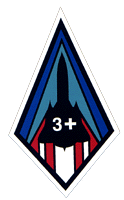 Fri, Aug 2 2013, 1:52 pm, EDT MSgt Rick King writes:


First off, Dave thanks for bringing this site back to life. I was at Beale in the ANS Shop and Wing QA from 1979 till I retired in 1986. It's good to see posts from people that I know and have worked with, Menko Christoph, Cecil McCammond, and Don Campbell. My time with the SR programs were some of the best in my Air Force career....


John "Rick" King
rickking@fpunet.com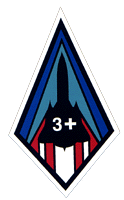 Jul 30 2013, 11:38 am, PDT Airman Bill Coleman writes:


The 2013 Blackbird Reunion was outstanding. My first attendance. Would like to find a fellow OMS type, John Kozak, Beale 1967-1969. Really looking forward to 2015 Reunion.


Bill Coleman
pasovineyard@att.net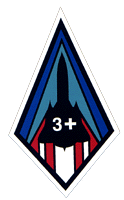 Tue, Jul 23 2013, 11:44 am PDT A/1c Sam Falzone writes:

Hi Leland:
I was a KC-135 mechanic, assigned to numerous aircraft while you were stationed there. I saw you on a documentary of the SR 71. I served only 4 years but I'm remain interested in the Air Force.
Thanks for your service to our country. I continue to remain in contact with S/Sgt. Harold Harden.

Sam Falzone
spfalzo@yahoo.com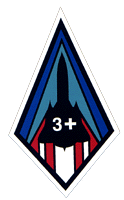 Wed, Jul 17 2013, 6:18 pm, PDT SMSgt. Cecil McCammond writes:



The 2013 Reunion was a really a good one. Hope to see everyone at the 2015 Reunion.


Cecil McCammond
mccammond99@att.net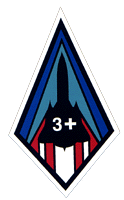 Wed, Jul 17 2013, 11:44 am PDT CMSgt. Don Campbell writes:

Arrived at Beale AFB in Oct, 1964 assigned to 4200th, Col Nelson, WO Landers and Msgt Jordan were the entire wing. I was the first 431XX at Beale for the SR and stayed in the program until Oct 1990. Retired as the 9th OMS Superintendent for SR-71s, U-2s, KC-135Qs and T-38s, best program and best people ever.


Don Campbell
habuchief@sbcglobal.net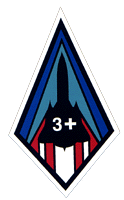 Wed, Jul 17 2013, 10:30 am, EDT TD Barnes writes:


Thank you, David for continuing Leland's outstanding website. It pays great tribute to the Blackbird family and is a great source of history about our world of reconnaissance.


TD Barnes
tdbarnes@me.com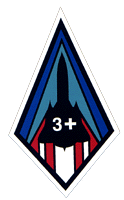 Tue, Jul 16 2013, 4:06 pm, EDT MSgt Menko D. Christoph writes:

Just want to say hello again to everyone, and thank David Allison for getting our old web site going again.

In addition, I took many photos at the 2013 Reunion at Sparks, NV, and if anyone is interested to receive copies of some of the pictures, send me your E-Mail address to menko_christoph@yahoo.com. Be advised I will only E-Mail attached photos and NOT snail mail pics via USPS.

HABUS Forever,

Menko D. Christoph
ANS Shop 1975-1983
Email: menko_christoph@yahoo.com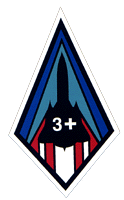 Wed, May 15 2013, 11:44 am PDT Civ. Jeanine Walters (De Lozier) writes:

Hello. My Dad, MSgt. Ronald J. Walters [De Lozier] was very involved in this group. Although he passed away 3 years ago we are finally putting his ashes in at MiraMar National Cemetery on June 14, 2013 at 13:00. He will be given his Military Honors at that time. If anyone would like to attend, you are more than welcome. Please pass this on. Any questions, feel free to email me. Thank you.


Jeanine Walters (De Lozier)
lady_jade541@yahoo.com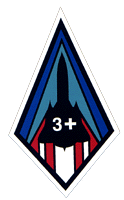 Apr 8 2013, 5:29 am EDT MSgt Michael Zartman writes:



513 SPS 85-87 ap post 1 with 2 of the blackbirds.


Michael Zartman
cassandrahalie@aol.com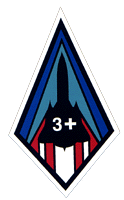 Apr 4 2013, 4:05 am PDT Civ. Harold Osburn writes:

My father, Harold "Chuck" Osburn, was with the SR program from the mid 60's until the early 70's. If anyone recalls him, or any stories about him, I would love to hear them. I am also looking for a civilian rep who was at Kadena, Ron Badamo. I would like to contact him or his family but lost contact with them. Thanks.


Harold Osburn
haroldosburn@gmail.com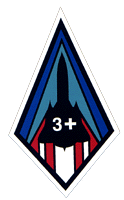 Thu, Mar 28 2013, 12:45 pm PDT E5 Barry Broadhead writes:



I am looking for Col. Campbell who flew blackbirds out of Edwards AFB 1968-69 then got orders to Beale and I went to Viet Nam.


Barry Broadhead
barrysteaven@gmail.com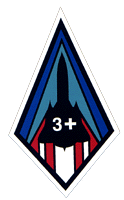 Thu, Mar 28 2013, 12:45 pm PDT Msgt Mike Wilkerson writes:

I am trying to contact Tim Rogan, Glen Blomberg, and/or Jack Schwab. Any information would be appreciated.

Mike Wilkerson
mfw1948@gmail.com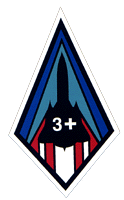 Mar 14 2013, 7:10 am EDT Civ. Natacha McFarland writes:

My dad's name is Thomas Rogers, he worked in Mildenhall England with Locheed on the Sr-71. My Grandfather was Thomas Rogers also and he was the original tool designer for the SR-71 and worked in the early days with Kelly Johnson.

Natacha McFarland
emeraldcarnation@hotmail.com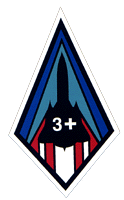 Feb 17 2013, 10:43 pm PST CMSgt Wesley E. Rue writes:

Just to log in my first personal contact with an SR-71. Sometime after Jun 1972 and before Christmas 1972 an SR-71 made an 'emergency' one-engine landing at U-Tapao RTAB, Thailand. I was an SP with the 635th SPS and selected to guard this exquisite AC for its overnight stay. Rumor was Pilot son visited a CC father. The engine runup test and takeoff were as a Klingon would say: "Impressive." Oh yeah, do not ask questions :-)
Wesley Rue
wrue@satx.rr.rcom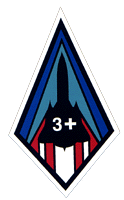 Jan 19 2013, 10:57 am PST SRA Doug Gannon writes:

I was a ground crew member from 1986 to 1989 at Beale AFB 9th Strategic Reconnaissance Wing
Doug Gannon
shigannon@q.com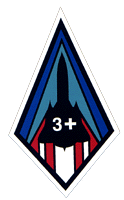 Tue, Mon, Jan 7 2013, 7:36 pm, PST TSgt Jesse Gulden writes:


William (Bill) Adams has passed away.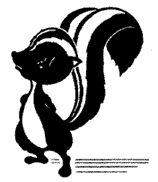 If you have worked directly with the SR-71 or U-2, you may qualify to join the Blackbird Association. Pilots, Maintenance Support Personnel, Contractors and PSD support are examples.
Do you meet the following criteria established to join the Blackbird Association?

1.You must have been Directly Associated with the SR-71, U-2 Programs. Being stationed where the Blackbirds were operational does not qualify. We have received numerous requests to join the Association by personnel that do not qualify, for example CBPO, Supply, Etc. Certainly these personnel contributed indirectly to the programs but remember the qualifications states: "Directly Associated".

2.The Blackbird Association is Not a Locator Service! Questions directed in this area will be ignored. If you wish to try and locate a former member you may search this page you are on to see if the individual has left a message.

3.When you contact Jack Madison the first time:

You MUST include "Blackbird Association Membership" in the subject line

Your Name and Affiliation with the Blackbirds (SR-71 or U-2).

Your Complete Home Mailing Address. Please ensure the address is correct in all aspects. Sending just your E-Mail address is not sufficient.

Email you Blackbird Association application to:
Page #38 of the SR-71 Blackbirds