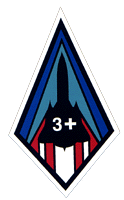 SR-71 ALMA MATER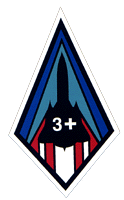 ---


Leland Haynes passed away on November 26, 2010. I was honored that he and his family asked that I continue keeping this web site going after he passed. At the request of many people in the Blackbird Community, I am resuming the Alma Mater page. I have created a new submission site, in the same format and with the same rules as the one created by Leland. All of Leland's rules below will be followed to the letter.

- David Allison (www.habu.org) on behalf of Leland Haynes and family



---

I have been requested to include recollections from various personnel that have either worked on the SR-71 or have been closely associated with the program through support operations. Bear in mind that the SR-71 could have never flown had it not been for the expertise of personnel in a wide variety of specialties in the US Air Force and civilian industry. These include but are not limited to KC-135Q Refueling Support, Air Traffic Controllers, Security Policemen, Base Fire Suppression Support, Medical personnel, Lockheed Technical Support, Physiological Support Division (PSD) and a vast array of top notch people that expended that extra effort to ensure the success of the program. If you have been associated with the Blackbird Program and wish to share something with others, please feel free to make an entry in the:


SR-71 Guestbook




Additionally, if you feel you qualify to join the Blackbird Association see the link at the bottom of this page or click here and go directly to that link.

There are Twenty total web pages that comprise the
"SR-71 Alma Mater and Recollections of the Past"

The original web page (the one you are on now) had grown to over 3 Megs in size. To expedite your Browser loading, I have divided the "Guest book" Entries into Chronological year groups by dates the e-mail was received.




Search the entire 232 web pages of the "SR-71 Blackbirds" Web Site:

Here are the Latest Additions to The SR-71 Blackbirds Web Site:

Updated

December 20, 2014



2014 Guest Book Entries
Updated December 20, 2014
"Eagles may soar, but weasels do not get sucked into jet engines."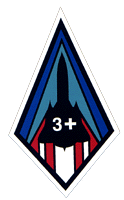 Sat, Dec 20, 2014, 11:48am EST, SMSgt Jim Cheeley writes:
I arrived at Beale January 11, 1968. Left January 2, 1973 spending 1 year in Southeast Asia. Returned to Beale January 3, 1974 and remained there until I retired July 31, 1987. Went to work 3 days later at the Skunk Works in Burbank. Thanks to my friend Don Campbell who contacted me after not hearing from me. I have now retired from Lockheed after 25 years and trying to enjoy retirement.

Jim Cheeley
jim_cheeley@me.com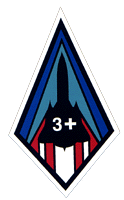 Wed, Dec 17, 2014, 6:54 PM PST, Mike Relja writes:


Bob Snyder has passed away.

Sorry to say, just saw this in today's AV Press:
"SNYDER, Robert J. Born March 5, 1939 in Trenton, New Jersey, passed away Dec. 7, 2014 in Lancaster, Calif. He grew up in Trenton, and lived in the Antelope Valley 29 years. He retired from the U.S. Air Force as a Senior Master Sergeant after serving 26 years, and continued in his career field as a jet engine mechanic for another 15 years. He enjoyed golf and playing cribbage. Robert is survived by his wife of 25 years, Candy; daughters, Kayleen and Jamie, and grandchild, Bailey. He will be 'Deeply' missed by his family & friends. Services will be held at 1 pm, Sat., Dec. 20, 2014 at Joshua Memorial Park & Mortuary, Lancaster www.joshuamortuary.com"


Mike Relja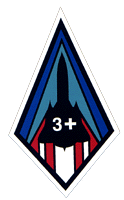 Mon, Dec 15, 2014, 10:30am EST, TSgt Mark A. Smith writes:
Past member from 1982-1990.

Mark Smith
nogo72@aol.com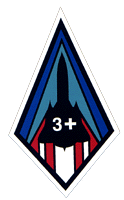 Thu, Dec 11, 2014, 11:42am EST, E3 Sgt Carl Berard writes:
I was an "Aircraft Electrical System Repairman," better known as an electrician, serving at Beale from 4/70 to 9/73. If I don't think about the men I served under and with everyday, I am surprised. I think of whether I did the right thing in leaving the Air Force after my four years. I remember missing Staff Sergeant by 3/4 of a point my last testing cycle. I think if I made it I would have stayed. Happy Holidays to all of you who are might read this message.

Carl Berard
carlberard095@gmail.com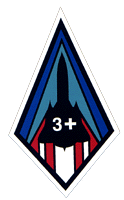 Thu, Dec 4, 2014, 10:57pm CST, CW3 Ronald Patton writes:
I served in the 9th AMS from August 74 through January 79 in the "Inlet" (Instrument) shop. I remember well when the world speed records were set, just a month after I arrived at Beale, in Aircraft 972. While enroute to the Farnborough Airshow in London, New York to London in 1:54 avg. speed 1807 mph, then 2 weeks later on its return, London to Los Angeles in 3:47, avg. speed 1436! I remember standing on the flight line when it arrived back at Beale with all the major news networks there, thinking this assignment is going to be a wild ride! I spent numerous tours TDY to the different Detachments but mostly in Okinawa at Kadena. Working on the inlets and understanding how this amazing aircraft could possibly fly so fast at sustained speeds was one of the most memorable events that has shaped the course of my life. My tour with the 9th AMS was one of honor and amazement and I'm very thankful for the unique experience of a lifetime that only those that lived it can understand...

Ronald Patton
rep1013@yahoo.com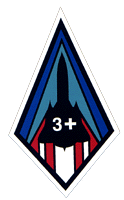 Sat, Nov 15, 2014, 10:58pm PST, Civ. Gary Hudspeth writes:
I worked in the 9th FMS Fuel Shop from 1980-1999, as a fuel systems mechanic with another civilian, Don White. What a great experience! Working on the fastest plane in the world!

Gary Hudspeth
hudspethgale@aol.com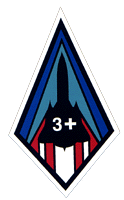 Fri, Nov 7, 2014, 8:09pm CST, Menko Christoph writes:
Info to all:
Received my official 2015 Blackbird Reunion postcard notification today via USPS snail mail. As usual, it is at the Nugget Hotel in Reno (Sparks) Nevada, from 6/11/15 to 6/14/15. More details forthcoming in a newsletter in early March 2015. If anyone is interested to help or volunteer their assistance, please contact Tom Danielson at BLACKBIRDREUNION@COMCAST.NET. For general questions you can contact Rich Graham at HABU5@VERIZON.NET.
Hope to see you all next year at Reno, NV. Cheers,

Menko D. Christoph
9 AMS ANS Shop 1975-1983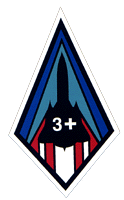 Thu, Nov 6, 2014, 5:22pm MST, Capt. Don Shipman writes:
I was a SSGT, Imagery Analyst ain the 9RTS from 65-69. Worked with the SR sensors in various capacities till it was retired.

Don Shipman
Plmcrze1@q.com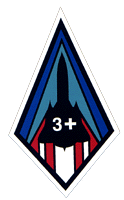 Sat Nov 1, 2014, 3:00 PM PDT, TD Barnes writes:


James Anderson has passed away.

It is our sad duty to inform the Roadrunners and aviation community of the final flight of Col. James E. Anderson, USAF (Ret) 89 of Rapid City, North Dakota on 31 October 2014. Cause of death was double pneumonia. Colonel Anderson is survived by his spouse, Joyce. We have no schedule for services at this time.
Jim was commissioned a 2nd Lieutenant and awarded pilot wings in November 1944, at age 19. He attended B-26 and B-17 transition schools before being sent to North Africa where he joined a B-17 photo recon unit in Port Lautey, N. Africa. After returning to the states, he was stationed at Ellsworth AFB, S.D. as aircraft commander of a B-36 bomber crew and later a B-52 crew commander until 1959 when he became an Operations Staff Officer with the 821st Air Division. In June 1960 to June 1965, he was assigned to Headquarters, 15th Air Force at March AFB, California as Liaison Officer to the Federal Aviation Agency. During this assignment, he flew T-33 and T-39 aircraft. In June 1965, he was assigned as chief of training for the 1129th Special Activities Squadron at Groom Lake, Nevada. In September 1966, he was promoted to colonel and assumed duties of Executive Officer and later as Director of Operations. At Groom Lake, he flew the F-101, A-12 trainer, and Cessna 210.
In July 1968, Colonel Anderson transferred to Beale AFB, California where he served as Director of Operations. In 1969 he became Wing Vice Commander. Approximately 1/3 of his Beale tour was spent as Commander of the SR-71 detachment at Kadena, Okinawa. During his Beale tour of duty, he flew the SR-71 Blackbird and the T-38.
In January 1972, Colonel Anderson was assigned to SAC Headquarters as Deputy Inspector General of the Strategic Air Command. He remained in this position until he retired in May 1973. He was a Command Pilot and was awarded the Legion of Merit with two oak leaf clusters.

TD Barnes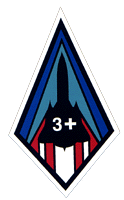 Sun Oct 19, 2014, 6:58 PM PDT, TD Barnes writes:


Buddy Brown has passed away.

To All Habus and Friends,

Nancy Brown reports that Col. Buddy Brown, 85 died peacefully this morning. He will be cremated and not buried. Memorial service will be this Tuesday evening in Knoxville, TN.

Nancy requests NO emails or calls until further notice. Buddy requested no flowers, but if you wish to donate in his name, please consider the Wounded Warriors or Disabled American Veterans. His obituary is posted at http://www.legacy.com/obituaries/knoxnews/obituary.aspx?n=col-buddy-l-brown&pid=172870764&fhid=6411.

Col. Brown is remembered by the Roadrunners for his dedicated service to our country while flying the U-2 and SR-71. He was a major contributor to the Roadrunner association for his working with the RI staff to maintain our U-2 and Blackbird flight rosters up to date for our website. His bio is posted at: http://roadrunnersinternationale.com/brown.html.
http://www.legacy.com/obituaries/knoxnews/obituary.aspx?n=col-buddy-l-brown&pid=172870764&fhid=6411.

TD Barnes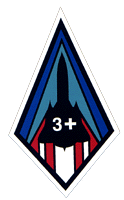 Thu, Oct 9, 2014, 12:47pm CDT, MSgt Bobby Burns writes:
So sorry to hear of the passing of my old friend, Bert Wilson. I did not have the privilege of working with Bert at Beale, but I did work closely with him for over 22 years at Olan Mills Portrait Studios after our retirements. I knew and worked with Loomis "Robbie" Robertson tho and there is none finer!! What a great group of guys both at the RTS and the other Squadrons supporting the Blackbird. Many fond memories of the OL and Beale. My over 7 years in the PROGRAM were without doubt, the highlight of my 23+ years in the Air Force. Great Program and great people. Also, I am a member of the Blackbird Association. Wonderful web site and many thanks to all who have contributed.

Bobby Burns
wa5cev@gmail.com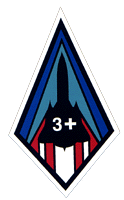 Mon, Sep 29, 2014, 11:01pm CDT, SMSgt Arturo Lopez writes:
Looking for Edward Francisco and Lucio R Salvardo and fellow airmen, stationed with 9OMS, during 1966 thru 1970 and Det. 1 Japan.

Arturo Lopez
artschristy@aol.com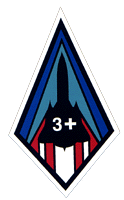 Thu, Sep 11, 2014, 10:58am EDT, E4 Roger E. Snyder writes:
Stationed at Beale Air Force Base 1967 through November 1970, 9th OMS. What an experience and a great beginning in life. Also was in the Air Force reserves making the rank TSgt at Andrews Air Force Base. Some days it seems like yesterday, but one thing for sure, I can go back and do my duties as if it was just yesterday! Okinawa was quite an experience for me landing at Hickam Air Force Base on the way over. I am very fortunate to have 968 and 972.&nbsp 968 at the Virginia Space Museum and 972 at the Smithsonian, just a short ride to visit them and reminisce.

Roger Snyder
jetairsr71@yahoo.com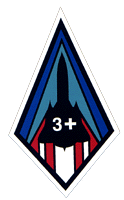 Fri, Sep 5, 2014, 5:26pm PDT, SSgt David Beckman writes:
Served in the 9th Recce Tech computer ops from 78 to 81 with two vacations to OKI and one to Moldie Hole. Would love to hear from anyone from that time.

Dave Beckman
davefenix@yahoo.com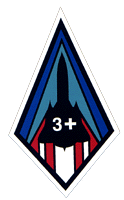 Thu, Sep 4, 2014, 2:20 PM PDT, Dave Nolte writes:


MSgt (Ret) Herman Ellis Brinkman has passed away.
To All Habus and Friends,

MSGT (Ret) Herman Brinkman was in the Photo Shop at Beale AFB. Was a Technician on the Camera equipment but, mostly on the TEOC Cameras and Associated Test Equipment. Herman went on many TDY locations and spent long hours working on the equipment. He had a great sense of humor and was fun to be around.

http://greenlawnfuneralhome.com/obituary/msgt-ret-herman-ellis-brinkman

He was a great friend to myself and many others in the SR-71 program.
He will be missed by us all, we will have a beer for him at the June 2015 Reunion.

Dave Nolte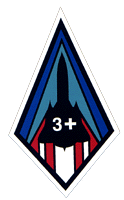 Thu, Aug 28, 2014, 9:17pm CDT, A1C Arturo Lopez writes:
Assigned to the 9OMS, on Nov. 1967 to Oct. 1970, and @ the first DET. Habu.

Arturo Lopez
artschristy@aol.com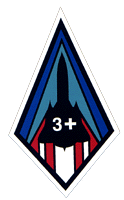 Thu, Jul 17, 2014, 10:42pm CDT, TSgt Kevin Morrison writes:
Looking for Steve Koren, we were stationed at Randolph AFB from 1975 to 1978. Call me.

Kevin Morrison
vark099@yahoo.com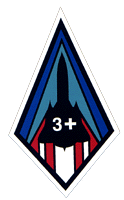 Mon, Jul 14, 2014, 12:28pm PDT, Maj. Jim Jackson writes:
I was with the 9th AMS SAS/Autopilot shop for a brief time (Nov '71 - Aug '72 discharge) as my final duty assignment in my first term, having just returned as a new SSgt from U-Tapao, that following my first assignment up the ramp at the 456th AMS. I have vivid recollections of preflighting the pusher/shaker and thinking, "I can't believe I'm sitting in an SR cockpit!!" I was amazed that almost all our system writeups came from the MRS and were pre-emptive in nature. You don't want the SAS to fail when you're high and hot. I remember SMSgt Bruce Bryant, our Branch Chief who always carried a briefcase, and Lyle Dahl, the Honeywell tech rep who was into dune buggy racing. I went to a race with him and took some photos, including one of a car flipping overhead that made the cover of a local dune buggy newspaper. I also recall Sgt Rich Hummer and I think I remember MSgt Bobby Guier. I'm glad I stumbled on this site. It brings back memories and makes me wonder where some of those folks are now.

Jim Jackson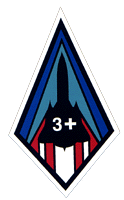 Wed, Jul 2, 2014, 6:46pm PDT, MSgt Leroy Dufresne writes:
I was stationed at Beale AFB with the SR-71 from Jan. 1978 to Oct 1988, in that time I was one of the first Instructors for the Crew Chief Program, I wrote the first SR-71 Handbook and was CC for Acft 964 for almost 4 years. I worked flightline, went to Kadena several times TDY and was one of the first for PCS. I left Beale in 1988, went to England on A-10s, then to Altus to work KC135Q flightline supervision and retired MSgt in Jan, 1996.

Leroy Dufresne
thekid60322000@yahoo.com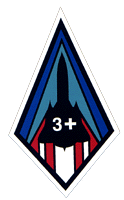 Mon, Jun 30, 2014, 8:18 PM PDT, Civ. Ruth Marie Davis writes:


Ralph Tucker has passed away.
My father, TSgt Ralph Tucker, who was stationed at Beale AFB, worked on the SR-71 and kept it in good working order. He passed away on June 1st, 2014, surrounded by his family. I am SO proud of him and would love to correspond with anyone who remembers him or who would like to share stories. He was the love of my life and the greatest father any girl could ever have asked for. I think a part of me died with him. My grief knows no bounds.
https://www.youtube.com/watch?v=AhXV97xtiOo
Ruth Marie Davis
rmdsecretary@hotmail.com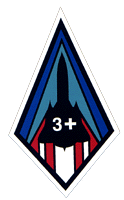 Sun, Jun 29, 2014, 12:59 PM PDT, Rich Graham writes:

Tom Alison has passed away.
To All Habus and Friends,

Carolyn Alison asked me to share the below with you. Tom was a true gentleman, great aviator and highly thought of by the Habu community. Iím sure this will come as a shock to many of you, but Tom wanted to keep his illness private...thatís the kind of person he was.

Dear Rich,

Will you share our sad news with the SR-71 community as you see fit.

Tom died Saturday (6/28) after a year-long battle with cancer. He began chemo treatment which lasted until early January of this year. He did so well with the chemo that the doctors overseeing his care suggested other options, one of which was surgery. Being the fighter he was, he chose the most aggressive Ė surgery Ė which took place in mid-March. While he did well the first month, he began to decline as we waited for the results of the post-op CT scan. It revealed that cancer was still there and more aggressive. On the advice of his wonderful oncology nurses, we decided against more chemo which would have merely lessened the quality of his remaining time and chose instead at-home hospice care.

He died peacefully and we are sure he is soaring once again but this time with the angels.

He chose cremation with no funeral services. He was to the end a very private and humble man.

Carolyn Alison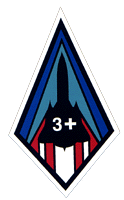 Tue, Jun 17, 2014, 11:22pm PDT, Sgt Robert J. Craig writes:
9th AMS ECM 72-75

Chip Craig
rjcraigconstruction@yahoo.com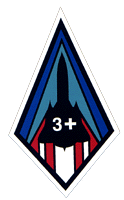 Mon, Jun 16, 2014, 3:14pm CDT, SSgt Jeff Aakhus writes:
Hello.. :-) I'm trying to locate and get back in touch with LTC (ret) Steve Lee. I'm visiting Florida and would like to see him while I'm here. He was an RSO on the SR-71 and a great guy. Any help is appreciated. The info I have for him (emaill address and phone) no longer work. Thank you all for your service!

Jeff Aakhus
US Army Retired
Bemidji,Mn
norskmn@gmail.com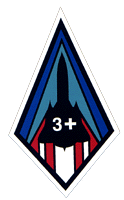 Fri, May 30, 2014, 10:53pm PDT, SSgt Roger Sharp writes:
Working with the many people I had the privilege of knowing and associating with has been one of the hallmarks of my life. Now retired I spend a lot of time watching videos of both wonderful aircraft and thinking of the men and women who made it all happen.
Capt. John Little would be one I would like to talk to as I had the honor of being on the rescue crew who went and picked him up. So many memories and so many successes, and TDY's. I consider it an honor to work with all of you. It was good to see Lt.Col. Bertelson at Hill AFB last year. He got me very sick while flying me in a T-38 but I would do it again.

Roger Sharp
K7bsu@hotmail.com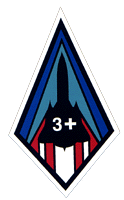 Thu, May 15, 2014, 4:08pm, CDT Ron Girouard writes:

Tom Pugh has passed away.
Just learned of the passing of SR-71 pilot Tom Pugh this past Tuesday. Great guy who will be missed. Condolences to his family.

Ron Girouard
rrg207@cox.net
Sun, May 25, 2014, 4:00pm, PDT Cecil Braeden writes:
To all Habus,
I just found Tom Pugh's obit at http://www.legacy.com/obituaries/seattletimes/obituary.aspx?pid=171125643. Service will be held at Tahoma National Cemetery on the 4th of June at 2:30 PM. I plan to attend.

Cec Braeden
cecilbraeden@gmail.com
Tue, May 27, 2014, 9:58am, EDT Dave Burns writes:
For those who would like to veiw/sign Tom Pugh's guest book, go to http://cookfamilyfuneralhome.com/obits/obituaries.asp?Id=1584.

Dave Burns
habu1@fidnet.com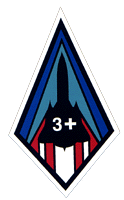 Fri, May 9, 2014, 8:02pm, EDT David Allison writes:

Bill Dana has passed away.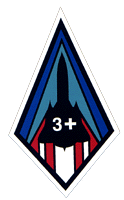 Wed, May 7, 2014, 2:56pm PDT, SMSgt Mike Bourcier writes:
Served on the SR-71 from 1975-1985 at Beale, Det1 and Det4.

Mike Bourcier
mbourcier@bak.rr.com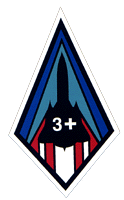 Mon, Apr 21, 2014, 5:35pm PDT, SSgt Maurice Asselin writes:
Hello to all parachute riggers.

Maurice Asselin
papamoe56@hotmail.com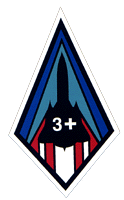 Fri, Apr 18, 2014, 8:17am, EDT E5 Bobby Gray writes:

Bert Wilson has passed away.
Tsgt (Ret) Bert Wilson recently passed at his home in Chattanooga, TN. Bert was a member of the 9th RTG at Beale, where he worked with CMSGT (Ret) Loomis "Robbie" Robertson. RIP Bert!

Bobby Gray
bgray@lifetouch.com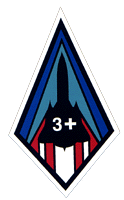 Thu, Apr 17, 2014, 4:26pm CDT Col. Rich Graham writes:

John Billingsley has passed away.
To All,
I just received the below on John Billingsley from Jack Veth. I realize itís late, but I had no idea John had passed away on March 30th. Great RSO and lots of fond memories!
John A. Billingsley, 73, of Lacon, formerly Wheatland CA, died at his residence on March 30, 2014 at 12:18pm. He was born in Joliet on November 27, 1940 to the late Robert and Laverne Long Billingsley. Later he married Bonnie Anderson on August 4, 1962 in Lacon.
John spent his career in the United States Air Force as a navigator on board a B-52 in Vietnam and later as a Reconnaissance officer on the SR-71 Blackbird. He received the Distinguished Flying Cross, Air Medal, and the Air Force Commendation Medal while serving his country. In retirement he belonged to the American Legion and the Military Officers Association of America.
He is survived by his wife Bonnie, 2 sons: Jon (Teri) of Jacksonville FL, Michael (Kerri) of Arlington TX; and daughter Kathryn (Ron) Burkhouse of Sacramento Ca. John also has 5 grandchildren.
Services will be held for John at Lenz Memorial Home in Lacon on April 12th at 11 am with a visitation being held one hour prior to service. The Reverend Ross Wyman will officiate. Burial will be in the Lacon Cemetery. - See more at
this link
.
Rich Grapham
habu5@verizon.net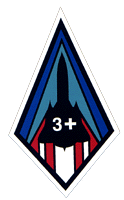 Fri, Apr 11, 2014, 5:03pm PDT, MSgt Raul F. Santana writes:
Interested in relating my experiences as a crew chief of habu. From 1972 to 1975 or 1976.

Raul Santana
acatania@welkgroup.com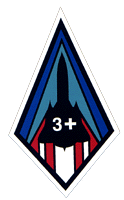 Mon, Mar 24, 2014, 9:22am EDT, LtCol. Blair Bozek writes:
Lakeland Linder Regional Airport will be hosting the 40th annual SUN 'n FUN Fly-In and Expo the week of April 1-5, 2014. We will have seven Habus presenting ten hours of Blackbird history throughout the week.
Draken International will be hosting a dinner on Thursday, 3 April 2014. I have gotten to know the Draken guys and they are big fans of US military aviation and have offered to host a dinner for our friends. I encourage any Friends of the Habus who will be at Sun'n Fun, or in the area, to try to join us at the dinner. However, you must RSVP. Details are on the flyer here: SNF2014_SR71_invitation.pdf

Blair Bozek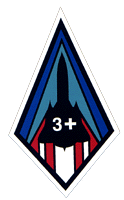 Thu, Mar 20, 2014, 12:04pm CDT, Sgt. James Kristoff writes:
Was at Beale from 1966-1969, also TDY to Kadena two times.

James Kristoff
jimazvenice@gmail.com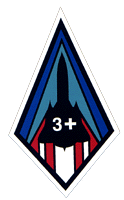 Mon, Mar 17, 2014, 5:29 pm, PDT Brandon Charters writes:

Tom Charters has passed away.
It is with a celebratory and loving heart that I would like to pass along the news that my father and best friend, Tom Charters, was lifted into heaven by our Lord yesterday morning. To honor his faith, spirit of eternal optimism, and deep love for his family and friends, there will be a Catholic Service at St James Church in Davis, 11am on April 4th. This will be followed right after by a USAF ceremonial send-off at the Sacramento Valley National Cemetery. It was his request that I show up in uniform and offer the same option to all our Military & Veteran brothers and sisters. Official RSVP information to follow.

Please remember that today, St. Patrickís Day, was one of his favorite holidays. He would ask that we all smile, laugh, and share a toast to celebrate his life. Tomís determination, courage, honor, and love will be felt for many years to come.

All of Godís blessings,
Brandon Charters
brandoncharters@gmail.com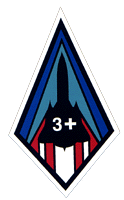 Sat, Mar 15, 2014, 9:28am PDT, MSgt. Thomas Joyce writes:
Updated email. SR-71 Inst Shop 1975-1979, 1982-1988. Det 1 1979-1982.

Thomas Joyce
tjoyce5@triad.rr.com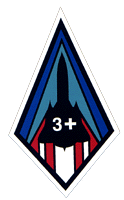 Tue, Mar 11, 2014, 4:25pm EDT, TSgt. Leonard Charleville writes:
I was assigned to Beale AFB with the SR-71 in 1965-1969 as an aircraft fuel systems specialist. I did two TDY's to OL-8 at Kadena AFB, Japan in 1968 and 1969. Glad to have found this site.

Leonard Charleville
golfer1234Lc@gmail.com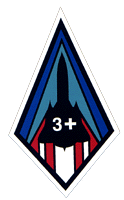 Mon, Mar 10, 2014, 8:21 am, PDT Dave Nolte writes:

Ray Jenkins has passed away.
Ray was a technician in the 9th AMS Photo Shop on numerous cameras in the 70s & 80s. He will be missed by many within the SR-71 community.

Raymond O. Jenkins, 63, Ponte Vedra, died February 28, 2014 at Baptist Medical South. He was born in Evansville, IN and had resided in Ponte Vedra for the past 4 years, moving there from Sacramento, Calif. Raymond was retired from the U.S. Air Force, having obtained the rank of Master Sergeant. After retiring from the Air Force he worked as a computer programmer with the state of California until retiring. He loved the outdoors, especially deep sea fishing and playing golf. He was also an avid amateur gold miner. Raymond was an honest man who lived his life to the fullest and loved those closest to him daily. He will be missed, and never forgotten. Private services are planned, as well as naming a star as a tribute to his fascination with our sky.
He is survived by his children, Monica Jenkins, St. Augustine; Jaime Jenkins, Sacramento, Calif.; Kevin Jenkins, Chicago, Ill.; a granddaughter, Brooke Nicole Whited; grandson, unknown; and fiance Rebecca Metzger-Greenwell. St. Johns Family Funeral Home is in charge of arrangements.

Dave Nolte
d.nolte@hotmail.com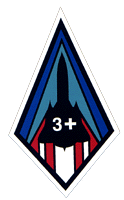 Tue, Mar 4, 2014, 4:20pm PST, Civ. Richard D. Kantner, Sr. writes:
Worked on Project Visa 1956/57. Started on Oxcart Oct. 1959.

Richard Kantner
rdkantnersr@att.net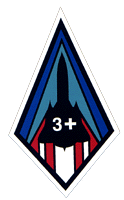 Thu, Feb 6, 2014, 5:04pm PST, Sgt Neal Pinkowski writes:
Am so sorry for the passing of Mr. Haynes and am grateful to those for keeping this site going. Former crew chief on KC-135Q 59-1520. Quite a few people here that I have been in contact with and those I served with whom we still visit as often as we can today. So lucky to be associated with these people and will carry these memories with me forever. Even found a pilot who I used to fly with, a Maj. John Nasholts. What a privilege it was to serve with these fine men. If I could I would do it all over again in a heartbeat. Was in Okinawa in 71+72 and if anyone remembers me or anyone at all feel free to get ahold of me. God bless to all.

Neal "Pinky" Pinkowski
nealokipink@aol.com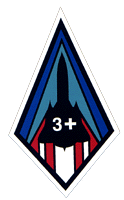 Fri, Jan 24, 2014, 8:25 pm PST, Sgt Greg De Gennaro writes:
I was with the 9 RTS, Beale Air Force Base from 1967 to 1970 and served in the photo processing squadron in the 9th's headquarters building. Helped to certify the Blackbird program and have a lot of fond memories. What an amazing aircraft; there will never be another one like it.

Greg De Gennaro
gregoryd@sonic.net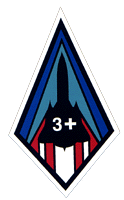 Tue, Jan 21, 2014, 6:07 pm, PST Dave Nolte writes:


Hank Hyzynski has passed away.
Hank was in the Photo Shop, he worked on the cameras for the SR-71 and U-2 at Beale. He went on TDY to many different locations and retired at the rank of MSgt. He was a great friend I will miss very much as will many others of his friends ...

Raymond Hyzynski, age 77, known as Hank to all of his friends, passed quietly at his home in the Courtyards. Raymond was from Connecticut, son of the late Raymond and Loretta Hyzynski. He served for 26 years in the United States Air Force where he met Gwen, his wife of forty years who died in 2008. Hank was a resident of Yuba City for 36 years and had many wonderful friends. He was especially grateful for the friendship of Frank and Enid Rogers and family, Dottie Johnston and J.D. Jackson. He was grateful for the care and friendship of Dr. Rose and Dr. Chin. Survivors include three brothers: Robert and Mary Ann Hyzynski of Connecticut; Frank and Joan Carpenter; and Ronald and Millie Carpenter, all of New York, and many nieces and nephews. At Hank's request there will be no services in Yuba City. Hank is going home to Connecticut for burial where there will be a small service with his family. Those who wish to celebrate Hank's life can make a contribution either to: St. Isadore Church at 222 Clark Avenue, Yuba City 95991; or Memorial Sloan Kennedy Cancer Center, PO Box 27106, New York, New York 10087-7106.

Dave Nolte
d.nolte@hotmail.com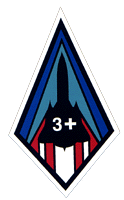 Tue, Jan 20, 2014, 7:49 pm EST, SSgt Joe Satterwhite writes:

9th OMS 1966-1968 Beale AFB
Pleased to be back in touch with so many of those with whom I shared such a unique experience. My arrival at Beale as a maintenance technician in early 1966 provided no clue for what we were all to be a part of. My group didn't even see the aircraft for months, but marvel even today at the fortuitous set of circumstances that led me to one of the most important, and most remembered, periods of my life.
CMSgt William "Bill" Gornik, CMSgt A. J. Smith, TSgt Carmon Allen, TSgt Don Person, Ron DeLosier, John Neal, Mike Minier, Paul Swartz... so few to have made such a difference.

Joe Satterwhite
jsatt@satgraphics.com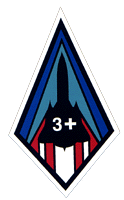 Fri, Jan 3, 2014, 8:28 pm PST, MSgt Rodney Dilley writes:

Assigned to 4200 Wing 12 Feb 65-- one of the very first. The SR-71 was one of the highlights of my life, I truly miss that aircraft. I was an assistant CC on 958, then assistant on 971, then went to Phase Insp. branch. I worked the SR from 65 to 69, 70 to 76, 78 to 79, then retired. I still run into retired SR people that I worked with quite often around here. I left the area for 14 years (to Minnesota), came back here in 1994, and here I stay.

Rodney Dilley
Yuba City, CA
rodneydilley@comcast.net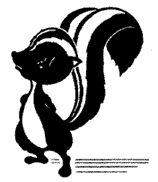 If you have worked directly with the SR-71 or U-2, you may qualify to join the Blackbird Association. Pilots, Maintenance Support Personnel, Contractors and PSD support are examples.
Do you meet the following criteria established to join the Blackbird Association?

1.You must have been Directly Associated with the SR-71, U-2 Programs. Being stationed where the Blackbirds were operational does not qualify. We have received numerous requests to join the Association by personnel that do not qualify, for example CBPO, Supply, Etc. Certainly these personnel contributed indirectly to the programs but remember the qualifications states: "Directly Associated".

2.The Blackbird Association is Not a Locator Service!
Questions directed in this area will be ignored. If you wish to try and locate a former member you may search this page you are on to see if the individual has left a message.

3.When you contact Jack Madison the first time:

You MUST include "Blackbird Association Membership" in the subject line

Your Name and Affiliation with the Blackbirds (SR-71 or U-2).

Your Complete Home Mailing Address. Please ensure the address is correct in all aspects. Sending just your E-Mail address is not sufficient.

Email you Blackbird Association application to:

Page #38 of the SR-71 Blackbirds