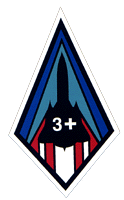 SR-71 ALMA MATER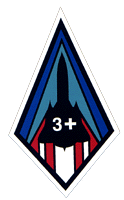 ---


Leland Haynes passed away on November 26, 2010. I was honored that he and his family asked that I continue keeping this web site going after he passed. Since he passed away, there have been no postings to the Guestbook/Alma Mater page, because all submissions went to his personal email address, to which I had no access.

At the request of many people in the Blackbird Community, I am resuming the Alma Mater page. I have created a new submission site, in the same format and with the same rules as the one created by Leland. All of Leland's rules below will be followed to the letter.

- David Allison (www.habu.org) on behalf of Leland Haynes and family



---

I have been requested to include recollections from various personnel that have either worked on the SR-71 or have been closely associated with the program through support operations. Bear in mind that the SR-71 could have never flown had it not been for the expertise of personnel in a wide variety of specialties in the US Air Force and civilian industry. These include but are not limited to KC-135Q Refueling Support, Air Traffic Controllers, Security Policemen, Base Fire Suppression Support, Medical personnel, Lockheed Technical Support, Physiological Support Division (PSD) and a vast array of top notch people that expended that extra effort to ensure the success of the program. If you have been associated with the Blackbird Program and wish to share something with others, please feel free to make an entry in the:


SR-71 Guestbook




Additionally, if you feel you qualify to join the Blackbird Association see the link at the bottom of this page or click here and go directly to that link.

There are Twenty-one total web pages that comprise the
"SR-71 Alma Mater and Recollections of the Past"

The original web page (the one you are on now) had grown to over 3 Megs in size. To expedite your Browser loading, I have divided the "Guest book" Entries into Chronological year groups by dates the e-mail was received.

All current Guest book entries received in the year 2016 will be on the original web page you are viewing now.

Search the entire 232 web pages of the "SR-71 Blackbirds" Web Site:

Here are the Latest Additions to The SR-71 Blackbirds Web Site:

Updated

December 5, 2016



2016 Guest Book Entries
Updated December 5, 2016
"Eagles may soar, but weasels do not get sucked into jet engines."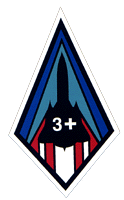 Mon, Dec 5, 3:05pm EST, SSgt Robert Bakowski writes:
One of many good memories. I worked in the SAS/AutoPilot shop from 1967 to 1970. In June of 1968 I was part of the recovery team that went to Ellsworth AFB when 960 diverted due to an oil pressure problem. The repair was done quickly and required an engine run to verify the repair. The soon to be engine run seemed to draw a lot of attention from the regular Ellsworth crews. I was standing next to the base fire chief during this engine run. I could tell he was taking all of this in closely as the Buicks roared up to starting RPM. As RPMs were reached the TEB was injected and a huge flame shot out of the back of the engine. I looked at the fire chief whose eyes were bugging out and asked if he saw that. All I got was a "Saw whaaaat". Every engine start is impressive and I'm sure the chief remembered this one for a long time. By the way I still appreciate how the recovery crews were able to stuff everything into the recovery KC-135 especially the start cart. Proud to have served.

Robert Bakowski
liveinlakes@gmail.com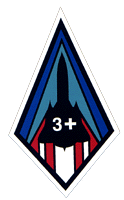 Sun, Dec 4, 10:43pm CST, Civ. Chuck Opalenik writes:
I was watching a Smithsonian channel program on the SR-71. All of a sudden, I started hearing names from my childhood. Names like : Weaver, O'Malley, Brown, Paine and others I can't remember. I was in that part of the world from 7-13 years old. Being the Col. son at that time I cleaned up a lot of parties my folks hosted. Ratting around Kadena, Naha, Edwards and places I landed got put in a closed truck & taken to a VOQ for a week never to see the sun. Are there any other dependants in my position to get a hold of just to compare memories? A truly wild part of my life a long time ago and far far away.


Chuck Opalenik
son of Director, Special Weapons USAF 1966-1973
copalenik@comcast.net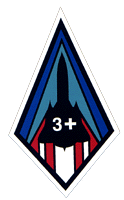 Wed, Nov 23, 2016, 7:47pm CST, Col. Rich Graham writes:


Harlon Hain has passed away.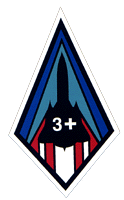 Wed, Nov 16, 10:15am EST, SSgt Robert Bakowski writes:
Stationed at Beale from 1967 to 1970. Worked in the SAS/Autopilot shop with a great bunch of guys. Some of the best times of my life in spite of the 4 month TDY's to Kadena. It was a difficult period for the SR-71 fleet as 7 aircraft were lost in this 3-year period. Have been able to get some contact information for the guys in this time frame. It would be nice if the BlackBird reunions could be held in a more central location occasionally. Semper Paratus to all!
HABU

Robert Bakowski
liveinlakes@gmail.com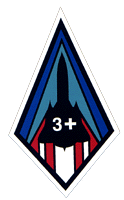 Wed, Nov 16, 7:59am CST, SSgt Warren Altmann writes:
I worked on the SR-71 and U-2/TR-1 from 1981-1992 at Beale AFB and RAF Alconbury as an SR-71 Phase Crew Member, Crew Chief and Aero Repair Technician and I'm happy to be part of the Blackbird Association.
HABU

Warren Altmann
Apple Valley, MN
habutech980@gmail.com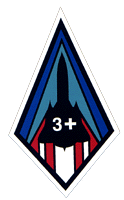 Thu, Nov 3, 4:20pm MST, SSgt Robert Buhrman writes:
I was in the 9th AEMS from 1965 to 1970.
HABU

Robert Buhrman
Phoenix, AZ
robert.buhrman@onsemi.com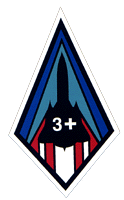 Thu, Nov 3, 4:25pm EDT, Maj Robert H. Voelcker writes:
I am a retired Air Force navigator and refueled SAC and CIA U-2 aircraft while stationed at Clinton Sherman AFB, OK during the period 1962 to 1965.

Robert H. Voelcker
Rome, NY
Ra-voeocker@twcny.rr.com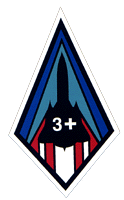 Tue, Oct 25, 7:50pm HDT, Civ. Tim Carter writes:
Aloha Blackbird Family, my dad was Robert V. Carter, he was an electronics engineer working under Kelly Johnson in the relatively early days of development and deployment. I was wondering if by chance any of his old friends are still around. I was a very fortunate youngster to have met several of his friends, and to have gotten to be in Okinawa, and quite a bit of time at Beale. Certainly memories I will never forget. I remember when the pilots were finally certified to fly they had a ceremony which the pilots were given a beautiful model plane. My dad and I were in a department store and found a very cheap plastic top out toy SR 71, it was blue in color. I don't know what pilot received this, but my dad secretly substituted the junky little toy for the wonderful model... He told me about it later and said everyone laughed.... I thought maybe one of his friends or the pilot that received the toy model might remember him. Unfortunately he died suddenly while at Beale Air Force Base at age of 43. Thank you for this website, I have been very honored to have known and experienced as much as I have of the incredible blackbird, and the dedicated people that developed and maintained and flew it. Thank you.
Aloha Tim Carter

Tim Carter
818-200-3078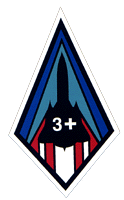 Fri, Oct 21, 11:23pm PDT, LtCol Gerald DeRego writes:
I was a KC135 Q model aircraft commander from 1975 until 1980 at Beale AFB. Fantastic assignment!

Gerald DeRego
Penn Valley, CA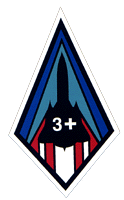 Sun, Oct 16, 2016, 6:26pm PDT, Mike Relja writes:


Lou Armbrecht has passed away.



Could you please add Lou to the Blackbird pages. He was the long time SR-71 Flight Test, T-38 Chase Toxon 01, Crew Chief.

Mike Relja
michael.j.relja@nasa.gov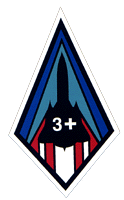 Thu, Oct 13, 4:40pm PDT, Sgt Richard J. George writes:
Worked on SR-71 from '69-'72 in the Hydraulic Shop. On one of the TDY's in Okinawa saw a speed run by the SR, it was a pretty awesome sight. Also got to sit in a couple of the debriefings, that was also pretty cool. At my age now (67) I appreciate the job I did back then more than ever, and through this site hooked up with some old friends. "HABU" and you all have a fabulous day! And we recently moved from WI to OR to be with our grandkids, and not too far from Monmouth where an SR-71 is on display there @ the Museum along with the Spruce Goose.

Richard J. George
crazyolmoon@sbcglobal.net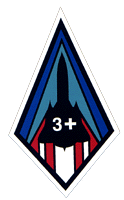 Mon, Oct 3, 2016, 4:21pm MDT, Capt Don Shipman writes:


Axel Peterson has passed away.



CMSgt Axel Peterson who was in the 9RTS/PI SHOP in the 68-70 timeframe passed away two weeks ago. Pete was a great mentor to me and other enlisted PIs and a good friend after his retirement at Bellevue, NE.

Don Shipman
plmcrze1@q.com
Littleton, CO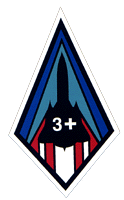 Sun, Sep 11, 1:20am PDT, MSgt George Lassegues writes:
Engine tech from 1975 to 1983, engine conditioning supervisor until PCS to Det 5, Patrick AFB as FMS branch chief/engine tech until I retired July 1, 1985.

George Lassegues
george79082004@yahoo.com
Marysville, CA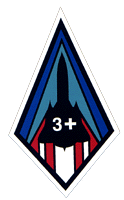 Sun, Aug 21, 6:02pm CDT, Maj Richard Baker writes:
I was stationed at Beale AFB in the 350th AREFS from 1980-1984. Great assignment for a new copilot. TDYs alternating between RAF Mildenhall and Kadena AB. Flying T-38s on the side and NO ALERT.

Richard Baker
baker2840@gmail.com
Fort Worth, TX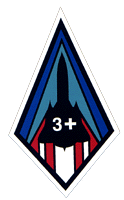 Wed, Jul 27, 12:56pm PDT, TSgt Herb Greathouse writes:
Arrived Beale AFB from Viet Nam, October 1966. 9th FMS Instruments Shop. Air Inlet Control System was our primary job, plus the rest of the aircraft instrument systems. Some time during this time frame the Instrument Shop AFSC changed from the 42000 to the 32000 career field and moved to the 9th AMS. I made several aircraft recovery TDYs. My TDYs to Okinawa started in 1968. Made the trip there about twice a year until my five year freeze ended, then I was PCS to the tankers there. I was the only instrument guy in the tanker shop that had access to the SR area. The DCM at the DET arranged this. Like a lot of us I returned to Beale in May 1973, more TDYs and then retired in July 1978. Was hired on by AiResearch Aerospace and became a tech rep. Assigned to DET-4 at Mildenhall, then back to Beale in '86, and was there until we turned out the lights...

Herb Greathouse
pegherbgreat@succeed.net
Yuba City, CA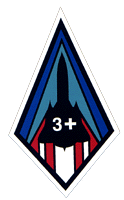 Sun, Jun 19, 2016, 3:47pm CDT, Sgt Neal Pinkowski writes:


Marvin Bohrer has passed away.



A great lifetime friend and also former crew chief Marvin Bohrer (1504) passed away yesterday. He will be missed by not only myself but many others, including family and friends. We loved each other like brothers and anyone who served together can testify to that.

Neal Pinkowski
nealokipink@aol.com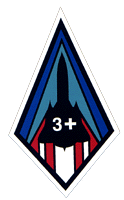 Tue, Jun 14, 2016, 3:13pm PDT, Mike Relja writes:


Neal Quantz has passed away.



Neal "Dallas" Quantz was a Pre- F-117 (Tacit Blue program) and F-117 testing, working at Groom lake. Supported several projects that were Black. He was a Lockheed Instrumentation Technician working on the SR-71's at NASA when there was an instrumentation issue on a legacy system. He was an expert on that system. After the SR-71 stopped flying, after LASRE he was assigned to the F-18 Active aero-elastic wing (AAW) X-53. He left NASA in 2004-2005. Smartest instrumentation technician I ever worked with. He was a Viet-Nam veteran, USAF security police.

Mike Relja
michael.j.relja@nasa.gov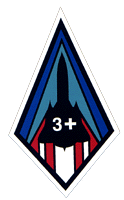 Sun, Jun 5, 9:42am EDT, E-7 Peter Wiemann writes:
I worked in the SR-71 Flight Simulator for about 6 years.

Peter Wiemann
petehw@hughes.net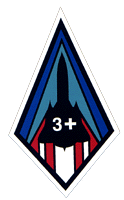 Tue, May 31, 6:56am EDT, Bob Meyer writes:
Email update. Det 4, 9 SRW December 1986 to March 1990. Got out of the Air Force and 15 years later, joined the Army.

Bob Meyer
bouke1960@gmail.com
Kernersville, NC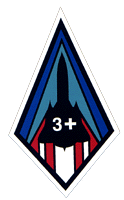 Sun, May 15, 9:14am PDT, LtCol Paul Peterlin writes:
Looking for CMSgt Bill Winston (GS-12) of Beale AFB and the 9th IS. I worked with the 9th IS as both as an Officer with U-2's and as enlisted with SR-71's-One with wet film and the other as Security Police.

Paul Peterlin
paul.peterlin@gmail.com
Santa Cruz, CA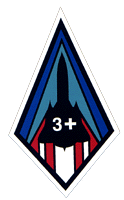 Fri, May 13, 10:40am MST, Sgt Boyd Armer writes:
I served as crew chief on the SR-71 at Beale and Kadena from 1980 to 1984. Great memories of all the guys I worked with and had some great times.

Boyd Armer
barmer@asu.edu
Phoenix, AZ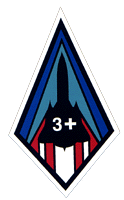 Fri, Apr 22, 11:28am PDT, E4 Mark Duncan writes:
I worked on the blackbirds from 73-77, fuel systems. Best years of my life.

Mark Duncan
sqr4md1@aol.com
Martinez, CA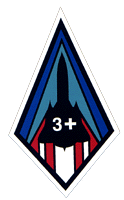 Thu, Apr 14, 2016, 7:55am CDT, Col Rich Graham writes:


Fred Carmody has passed away.



To All,

I received the below email from Phil Dashier. Fred will be missed by all...he was a gentle giant among the U-2, SR-71 and Lockheed communities. I will send more information as it becomes available.

Rich Graham
Plano, TX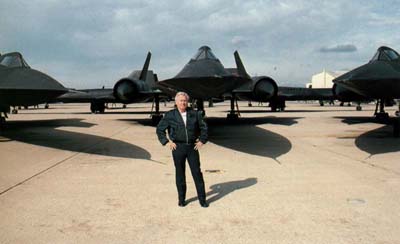 "Our friend and neighbor, Fred Carmody, passed away this afternoon [April 13]. Services pending. Please relay to the U-2/SR-71 communities. He did good."
- Phil
Updated April 21, 2016:
We heard from Fred's daughter yesterday that there will be a service in Grass Valley 7 May at 10:00 at Hooper and Weaver Mortuary. It is being delayed because that is the earliest that they could schedule an honor guard. We are in touch with daughter Fredilynn and will pass on info/updates when we get them.
Phil Dashier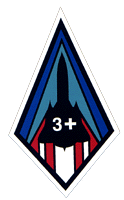 Wed, Apr 6, 10:28pm CDT, Sgt Neal Pinkowski writes:
I post here from time to time. Great site, found a few people I served with 45 yrs ago. Former crew chief on KC-135Q 1520 out of Kadena in 71+72. Many great times and many great friends who I am still lucky enough to get together till this day. Marvin Bohrer (1504), Steve Burns (1490), and Skip Larrision (1513). Even found our former commander Colin Smith here. Also a couple of pilots who I used to fly with and remembered me. John Nasholts, George Lester, and Gene Carswell. Oh I'd do it again in a heartbeat if my health would let me. Really do miss those days. Anyone drop me a line if you remember me or just feel like it. God Bless you all.

Neal Pinkowski
nealokipink@aol.com
Hammond, LA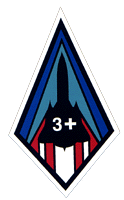 Fri, Mar 25, 9:17pm MDT, Capt Don Shipman writes:
In 1980, I was assigned to HQ 8th Army, Seoul, Korea as Chief NK Air Analyst. LtCol Ron Rice was my Chief Analyst. We had many good chats about our time in the 9SRW.

Don Shipman
Plmcrze1@q.com
Littleton, CO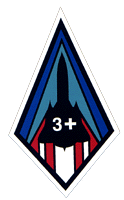 Fri, Mar 18, 8:54pm ADT, Col Bill McDonald writes:
Simply want to say that on May 15 1972 while deployed with the 308th TFS at Udorn, I got a personal tour and time with RIP Col Tom Pugh and RSO Ron Rice when they brought 978 in with a double ac gen fail. Giving a young Captain personal time, access to and around the airplane is something I will never forget nor the near deafening roar of the start cart. Thanks to you HABU guys....that was a singular privilege.

Bill McDonald
wmcdonald@acsalaska.net
Fairbanks, AK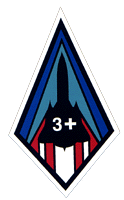 Tue, Feb 2, 7:00pm CST, Sgt Craig Brabant writes:
I was at The Air show Norton AFB that Mike Relja has a picture of the SR-71 flying. It was an awesome thing to watch. The most beautiful plane ever built. When I was at Edwards AFB base I thought I was in for a treat as the Blackbird was there for an Air show but it was a static display. My wife and I traveled to her home town in northern Ca. and we spent the night at Beale AFB and being Security Police, we got to see them there. On a sad note I discovered that some airplane parts I was looking at, back at Norton AFB, were parts from the SR-71. They were being discontinued and dismantled.

Craig Brabant
brabantcraig@yahoo.com
Spring, TX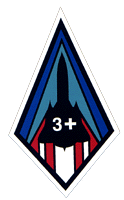 Thu, Jan 28, 11:35pm CST, Maj Ronald B. Jenkins writes:
Would like to hear from anyone assigned to the 9th AEMS, SLR unit in the 1965 to 1968 time frame.

Ronald Jenkins
arby0056@aol.com
San Antonio, TX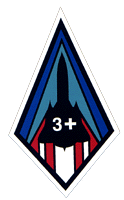 Thu, Jan 28, 2016, 12:04am PST, Civ Mark Schaefer writes:


Jay Morisset has passed away.



My uncle Jay Moriset used to work at Edwards on the SR71. He passed away this week. He will be buried in Quartz Hill, Ca on Friday Jan 29. I was wondering if your newsletter was an appropriate forum to pass along information on his services to old friends still in the area. He had lived in Ohio the past few years so the locals to Edwards would be unaware of his passing. I'm sorry to have troubled you if this is not a good forum and would appreciate any help in locating any newsletters etc. that I could pass along this kind of personal information to interested parties. He never could talk about his work but our whole family admire all the contributions you guys make to aviation and our freedom.
All the Best,
Mark

Mark Schaefer
Mark.Schaefer@spacex.com
Hawthorne, CA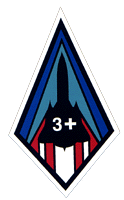 Sat, Jan 16, 8:48pm CST, Civ Cathy Craig writes:
Looking for a Bud Flannagan who would have been at Tinker AFB in 1966. I have property of his found near Tinker I would like to return to him. Any help is greatly appreciated.

Cathy Craig
cjc6868@aol.com
Tulsa, OK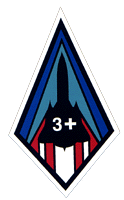 Thu, Jan 7, 2016, 9:42pm PST, TD Barnes writes:


Jim Eastham has passed away.



The staff of the Roadrunners Internationale association regrets having to inform the aviation community of the final flight of Dutch 52, James D. "Jim" Eastham. Known in aviation circles under the Codename Dutch 52, he was a legendary Lockheed test pilot known for flight-testing the world's first three Mach 3+ articles at Area 51, White Sands, NM, and Edwards AFB. He was the first pilot to fly the YF-12A (Project KEDLOCK), second pilot to fly the SR-71 (Project SENIOR CROWN), third pilot to fly the CIA's A-12 Blackbird (Project OXCART). Jim was the chief test pilot during the testing of the Convair YB-58A, and the author of the YF-12 flight manual.
James D. Eastham entered civilian pilot training in 1942. Following World War II, he served in Europe for four years and was one of the original Berlin Airlift pilots. He was also a fighter pilot during the Korean War. In 1956, Eastham joined Hughes Aircraft Company as Project Engineering Test Pilot for the Falcon Missile project, flying 800 missions and firing 350 missiles, a record for any one person. He was Hughes' B-58 Project Test pilot for the development of the ASG-18 radar system and AIM47A missile. In 1962 he joined the Lockheed California Company A-12 and YF-12A Blackbird program. On August 7, 1963, he was the first man to fly the YF-12A. Later, he moved to Edwards Air Force Base and was the second man to fly the SR-71. He flew the YF-12A through speed courses to perfect the techniques for setting the official world records in 1965. He logged 10,000 hours.
The Kansas Aviation Hall of Fame inducted Jim into that state's Hall of Fame. The Lancaster, CA Walk of Fame, and the Flight Test Historical Foundation, an elite honor society awarded Eastham the Blackbird Laurel Medallion and inducted him into the Blackbird Laurels Fraternity.
Mr. Eastham died Monday, Jan. 4, 2016, at Anderson Regional Medical Center. Memorial services for James D. "Jim" Eastham will be Saturday at 1 p.m. at Robert Barham Family Funeral Home, with the Rev. Dr. John Temple officiating.
http://www.legacy.com/obituaries/dailybreeze/obituary.aspx?pid=177202657

TD Barnes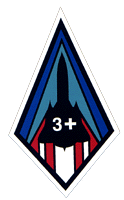 Mon, Jan 4, 2:20am CST, Sgt Kevin Westling writes:
I posted on here before on 11 Feb 2001. Just thought I would post again to add the website of a Facebook group I admin. that alot of former Habu's belong to in case anyone wants to join.

Kevin Westling
sr71bb@hotmail.com
https://www.facebook.com/groups/SR71blackbirds/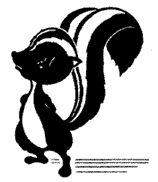 If you have worked directly with the SR-71 or U-2, you may qualify to join the Blackbird Association. Pilots, Maintenance Support Personnel, Contractors and PSD support are examples.
Do you meet the following criteria established to join the Blackbird Association?

1.You must have been Directly Associated with the SR-71, U-2 Programs. Being stationed where the Blackbirds were operational does not qualify. We have received numerous requests to join the Association by personnel that do not qualify, for example CBPO, Supply, Etc. Certainly these personnel contributed indirectly to the programs but remember the qualifications states: "Directly Associated".

2.The Blackbird Association is Not a Locator Service! Questions directed in this area will be ignored. If you wish to try and locate a former member you may search this page you are on to see if the individual has left a message.

3.When you contact Jack Madison the first time:

You MUST include "Blackbird Association Membership" in the subject line

Your Name and Affiliation with the Blackbirds (SR-71 or U-2).

Your Complete Home Mailing Address. Please ensure the address is correct in all aspects. Sending just your E-Mail address is not sufficient.

Email you Blackbird Association application to:
Page #38 of the SR-71 Blackbirds