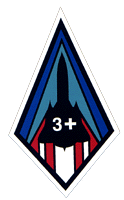 SR-71 ALMA MATER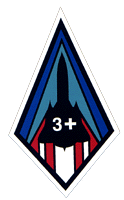 ---


Leland Haynes passed away on November 26, 2010. I was honored that he and his family asked that I continue keeping this web site going after he passed. Since he passed away, there have been no postings to the Guestbook/Alma Mater page, because all submissions went to his personal email address, to which I had no access.

At the request of many people in the Blackbird Community, I am resuming the Alma Mater page. I have created a new submission site, in the same format and with the same rules as the one created by Leland. All of Leland's rules below will be followed to the letter.

- David Allison (www.habu.org) on behalf of Leland Haynes and family



---

I have been requested to include recollections from various personnel that have either worked on the SR-71 or have been closely associated with the program through support operations. Bear in mind that the SR-71 could have never flown had it not been for the expertise of personnel in a wide variety of specialties in the US Air Force and civilian industry. These include but are not limited to KC-135Q Refueling Support, Air Traffic Controllers, Security Policemen, Base Fire Suppression Support, Medical personnel, Lockheed Technical Support, Physiological Support Division (PSD) and a vast array of top notch people that expended that extra effort to ensure the success of the program. If you have been associated with the Blackbird Program and wish to share something with others, please feel free to make an entry in the:


SR-71 Guestbook




Additionally, if you feel you qualify to join the Blackbird Association see the link at the bottom of this page or click here and go directly to that link.

There are Twenty-One total web pages that comprise the
"SR-71 Alma Mater and Recollections of the Past"

The original web page (the one you are on now) had grown to over 3 Megs in size. To expedite your Browser loading, I have divided the "Guest book" Entries into Chronological year groups by dates the e-mail was received.

All current Guest book entries received in the year 2017 will be on the original web page you are viewing now.

Search the entire 232 web pages of the "SR-71 Blackbirds" Web Site:

Here are the Latest Additions to The SR-71 Blackbirds Web Site:

Updated

December 20, 2017



March 11, 2017: Added a page for Commemorative Plaques being offered in cooperation with the Blackbird Association.

2017 Guest Book Entries
Updated December 20, 2017
"Eagles may soar, but weasels do not get sucked into jet engines."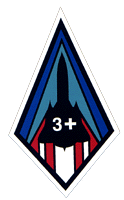 Tue, Dec 19, 7:30am MST, MSgt Tom Walton writes:
I was a Com/Nav tech from 1972 until 1978 assigned to the 9AMS. Currently I am a volunteer with the Pima Air and Space Museum Restroration section, I would like to contact someone that can tell me how to change the tires on the SR-71. We have the tires but no tech data.


Tom Walton
Tucson, AZ
twaltonaz@gmail.com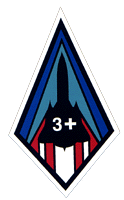 Fri, Dec 8, 9:14pm EST, Civ Monica Allison writes:


Gil Bertelson has passed away.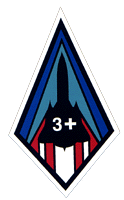 Thu, Nov 23, 8:14am PST, Sgt Robert Craig writes:
ECM 72-75.


Robert Craig
Fallbrook, CA
rjcraigconstruction@yahoo.com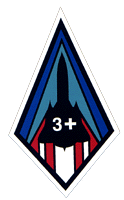 Tue, Oct 10, 10:14am EDT, A1C Tim Herman writes:
Great site! I was stationed at Beale 1970-1972, Phase Inspection on the blackbird. Still awesome today and I am 66 yrs. I have pictures and models spanning the walls of my home office!


Tim Herman
timherman.tn@gmail.com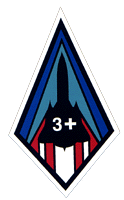 Fri, Sep 22, 5:45pm CDT, MSgt Menko Christoph writes:
If anyone is interested, I added several photographs to my Facebook "Photos" folder, from the June 2017 Reunion. Be advised, my FB page is public, and can be seen by anyone who is part of FB. For any question please contact me via e-mail, or feel free to call me at: 636-447-8539. Enjoy the pics.


Menko Christoph
menko_christoph@yahoo.com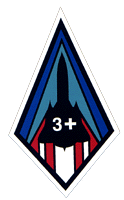 Fri, Sep 15, 4:31pm EDT, Civ. Keith Gill writes:
We are displaying SR-71B 956 at our museum. I am trying to prepare a new exhibit on this plane. I was hoping to gain contact with Claude Nickerson. Any chance you can help me out? I would like to interview him about HIS plane and help with our exhibit.

Keith R. Gill
kgill@airzoo.org
Director of Exhibits and Museum Programming
Air Zoo
6151 Portage Road
Portage, MI 49002
Direct: 269-350-2817
www.airzoo.org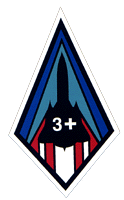 Tue, Aug 15, 2017, 9:14am PDT, TSgt Herb Greathouse writes:


Joe Gaudet has passed away.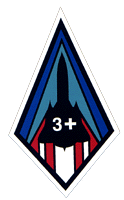 Sun, Jul 23,11:14pm CDT, Capt Frank Doyle writes:
Assigned to CAT2 Test Force, EAFB 65 to 67. (953 - 956). THE highlight of my engineering career. Learned a lot. Helped resolve a few issues. Would like to renew relationships.


Frank Doyle
The Woodlands, TX
frank.doyle@sbcglobal.net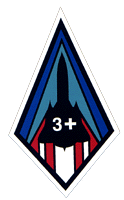 Sat, Apr 29,9:57pm EDT, MSgt Rick King writes:
Menko, Connie and I will be attending the reunion. We are looking forward to seeing your and Sue again......hope to see a lot of other old friends at the reunion.


Rick King
nsb_king@hotmail.com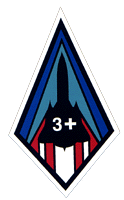 Tue, Apr 25, 2017, 11:35am PDT, Civ. Bob Coykendall writes:


Ron Murdock has passed away.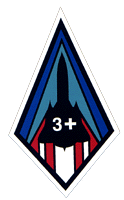 Sat, Apr 22,4:44pm EDT, Civ John Altson writes:
Hello out there,

I was lead software developer for the Airborne Instruments team that developed the mission planning software for the SR-71. I'd like to write a book about my experiences in doing the software development, but I wanted to ask you a few basic questions first

Was the AIL software actually used?
If yes, who might be a good contact on its usage in the missions?
Would anyone be interested in co-authoring a book with me, focusing on just the mission planning process?

Kind Regards,

John Altson
www.johnaltson.com
203-527-6839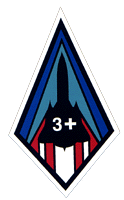 Fri, Apr 21,11:52am CDT, MSgt Menko Christoph writes:
Radio Check with former ANS or INS team members???
My wife Sue and I made our Reunion Travel and Hotel reservations, and we are interested to hear who is planning to be at the reunion, especially my former coworkers from the 9th Avionics Maintenance Squadron. Sue and I look forward seeing everyone again at Sparks in June.

Cheers,

Menko & Sue Christoph
menko_christoph@yahoo.com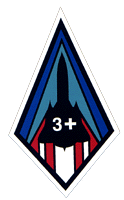 Thu, Apr 20, 2017, 6:10pm CDT, Civ. John Mallozzi writes:


Jim Watkins has passed away.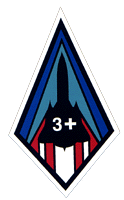 Thu, Apr 20, 2017, 4:57pm CDT, Civ. John Mallozzi writes:


Dewain Vick has passed away.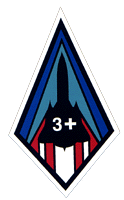 Sat, Mar 25, 9:35pm EDT, A1C Glenn Hawkins writes:
Assigned Beale AFB, June 1967 to May 1969. Worked OMS on 71,72,73.

Glenn Hawkins
ops48@comcast.net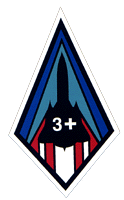 Mon, Mar 13, 2017, 4:30pm CDT, Civ. John Mallozzi writes:


Hal Confer has passed away.


Hello Mr. Allison,

My name is John Mallozzi my Dad was Coz Mallozzi, he was an SR Nav. I wanted to pass along the notice that Gen. Hal Confer passed away March 6 at home with his family.

Services for Gen Confer:
Sunset North Funeral Home
910 North Loop 1603 East
San Antonio, TX

Viewing: Wednesday 3-15 after 5 pm.
Burial: Thursday 3-16 assemble at funeral home at 0800; police escort leave at 0900 Ft. Sam Cemetery

http://obits.dignitymemorial.com/dignity-memorial/obituary.aspx?n=Harold-Confer&lc=4452&pid=184420558&mid=7323020


John Mallozzi
East Grand Prairie, TX
John.Mallozzi@texstars.com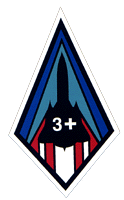 Fri, Mar 10, 7:09pm CST, Civ Jason VanOrsdol writes:
I have a photo of an SR-71 on Deck at Kadena AFB or U-Tapoa in 1972 approximately. My Father, a Captain serving as a Navigator in USAF Strategic Air Command (TAC Vietnam), kept the photo private for many years. While I only have one photo of the SR-71, I would like to digitally share it with the group should the group so desire.

Jason VanOrsdol
jasonvano@yahoo.com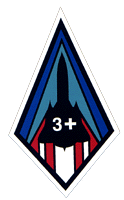 Thu, Feb 2, 2017, 5:22pm CST, Col. Rich Graham writes:


Bill Campbell has passed away.


I received an email from General Halloran; LtGen William Campbell passed away earlier today. He passed peacefully with his family around him.

http://www.toalebrothers.com/home/obituary/4099697

A full Military Honors Funeral will be held at the Sarasota National Cemetery, 9810 State Road 72 (Clark Road), Sarasota, Florida, for friends and family at 2:00 o'clock on Monday the 13th of February. In lieu of flowers the family has requested donations be made to Disabled Veterans of America and Tidewell Hospice, 5955 Rand Blvd, Sarasota, Florida 34234.

Rich Graham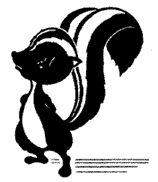 If you have worked directly with the SR-71 or U-2, you may qualify to join the Blackbird Association. Pilots, Maintenance Support Personnel, Contractors and PSD support are examples.
Do you meet the following criteria established to join the Blackbird Association?

1.You must have been Directly Associated with the SR-71, U-2 Programs. Being stationed where the Blackbirds were operational does not qualify. We have received numerous requests to join the Association by personnel that do not qualify, for example CBPO, Supply, Etc. Certainly these personnel contributed indirectly to the programs but remember the qualifications states: "Directly Associated".

2.The Blackbird Association is Not a Locator Service! Questions directed in this area will be ignored. If you wish to try and locate a former member you may search this page you are on to see if the individual has left a message.

3.When you contact Jack Madison the first time:

You MUST include "Blackbird Association Membership" in the subject line

Your Name and Affiliation with the Blackbirds (SR-71 or U-2).

Your Complete Home Mailing Address. Please ensure the address is correct in all aspects. Sending just your E-Mail address is not sufficient.

Email you Blackbird Association application to:
Page #38 of the SR-71 Blackbirds