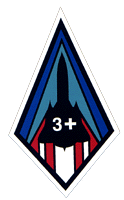 SR-71 ALMA MATER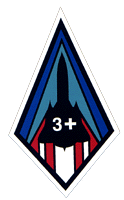 ---


Leland Haynes passed away on November 26, 2010. I was honored that he and his family asked that I continue keeping this web site going after he passed. Since he passed away, there have been no postings to the Guestbook/Alma Mater page, because all submissions went to his personal email address, to which I had no access.

At the request of many people in the Blackbird Community, I am resuming the Alma Mater page. I have created a new submission site, in the same format and with the same rules as the one created by Leland. All of Leland's rules below will be followed to the letter.

- David Allison (www.habu.org) on behalf of Leland Haynes and family



---

I have been requested to include recollections from various personnel that have either worked on the SR-71 or have been closely associated with the program through support operations. Bear in mind that the SR-71 could have never flown had it not been for the expertise of personnel in a wide variety of specialties in the US Air Force and civilian industry. These include but are not limited to KC-135Q Refueling Support, Air Traffic Controllers, Security Policemen, Base Fire Suppression Support, Medical personnel, Lockheed Technical Support, Physiological Support Division (PSD) and a vast array of top notch people that expended that extra effort to ensure the success of the program. If you have been associated with the Blackbird Program and wish to share something with others, please feel free to make an entry in the:


SR-71 Guestbook




Additionally, if you feel you qualify to join the Blackbird Association see the link at the bottom of this page or click here and go directly to that link.

There are Twenty-Three total web pages that comprise the
"SR-71 Alma Mater and Recollections of the Past"

The original web page (the one you are on now) had grown to over 3 Megs in size. To expedite your Browser loading, I have divided the "Guest book" Entries into Chronological year groups by dates the e-mail was received.

All current Guest book entries received in the year 2019 will be on the original web page you are viewing now.

Search the entire 232 web pages of the "SR-71 Blackbirds" Web Site:

Here are the Latest Additions to The SR-71 Blackbirds Web Site:

Updated

December 2, 2019



March 11, 2017: Added a page for Commemorative Plaques being offered in cooperation with the Blackbird Association.

2019 Guest Book Entries
Updated December 2, 2019
"Eagles may soar, but weasels do not get sucked into jet engines."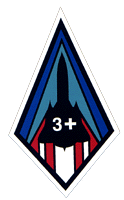 Sun, Dec 1, 2019 2:09am PST, MSgt George Lassegues writes:
Arrived Beale from Utapao April 73. Worked B-52s for 18 months as engine tech them transferred into the Blackbird program. Worked Engine Conditioning and eventually became the Chief Of Engine Conditioning. Retired in 1985.

George Lassegues
Marysville, CA
george79082004@yahoo.com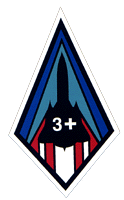 Wed, Nov 20, 2:31pm PST, E7 Tim McCutcheon writes:


James Fagg has passed away.


I flew as an Special Air Missions Flight Mechanic at Andrews AFB 1988-1998, on the Gulfstream 3 & 4 Aircraft. I had the honor to fly with Lt. Col Ed Yeilding who came to the 99 Airlift Squadron after he flew the SR71 from West to East Coast in early 1990.

I also recently learned that my neighbor in Helena, MT is James Fagg, RSO. He and his wife live about 1 mile from our house. I just learned today that James died in Florida last week. I though that you might be able to pass this info onto the SR71 community. God Bless His Soul!

His online obituary can be read at this link: https://www.legacy.com/obituaries/greatfallstribune/obituary.aspx?n=lt-col-james-william-fagg-jim&pid=194448357

Tim McCutcheon
Helena, MT
timothy.mccutcheon@flightsafety.com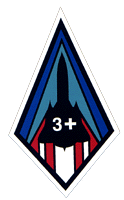 Sat, Nov 16, 2019 8:33am EST, Civ Mike Bauhu writes:
I was a Honeywell tech rep at Plant 42 Site ll, Beale AFB, Det 4, and Det 1 from 1981 to 1990. I supported the analog and digital flight and inlet control systems. Accompanied the first operational aircraft to be equipped with DAFICS to Beale (979) and helped to train the maintenance shop personnel. It was the best job of my career.

Mike Pauhu
Navarre, FL
aviat1@live.com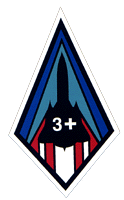 Wed, Nov 13, 2019 5:56pm PST, Capt William C. White writes:
I was a programmer, systems analyst, and manager of computer programming with the SR-71 program at Beale AFB, 9RTS from 1966 thru 1970.

William White
Los Altos, CA
bill@erikwhite.com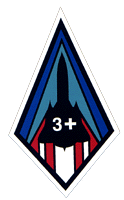 Tue, Nov 12, 2019 1:29am PST, Sgt Richard J. George writes:
I just got my new motorcycle licence for Oregon "HABU" good until 9/21 and also still in contact with Max Hughes and Bob Miller from the Hydro shop @ Beale '70- Oct '72.

Richard George
Dallas, OR
crazyolmoon@sbcglobal.net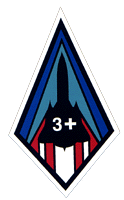 Mon, Nov 11, 2019 8:30am PST, Sgt Mark L. Duncan writes:
Happy Veterans Day. Habu.

Mark Duncan
Martinez, CA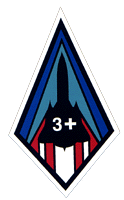 Thu, Nov 7, 2019 9:20am EDT, SSgt Gregory Holder writes:
Crewed SR-71 from 79-85 at Beale AFB and U-2s from 85-92 at RAF Alconbury.

Gregory Holder
Carolina Beach, NC
gregamee@yahoo.com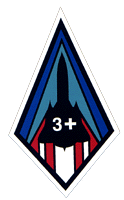 Mon, Oct 21, 2019 10:48pm PDT, MSgt. Richard Page writes:
I was in PSD.

Richard Pope
Yuba City, CA
Rlp3786@aol.com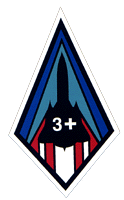 Mon, Oct 7, 2019 9:07pm MDT, SMSgt. Gary Johnston writes:
Great site, brought back a few great memories. I was assigned to Det 4/9th SRW at RAF Mildenhall from 1986 to 1989 as an ELINT analyst. Great group of people and a great mission.

Gary Johnston
Aurora, CO
gjohnston1@comcast.net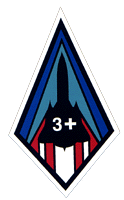 Sun, Sep 8, 2019 2:20pm PDT, Sgt. Roger Lewis writes:
Though at the time I didn't know it, the time I spent at Beale (Mar 1972-May 1975) turned out to be my most memorable. I was in the 9th AMS, ECM shop. Have lost touch with all but one of the guys I worked with. Hope they are all well and happy. Miss those days a lot.

Roger Lewis
Chico, CA
rdlchico-news@yahoo.com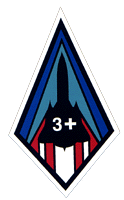 Mon, Aug 26, 2019 6:04pm EDT, Sgt Michael Kitchell writes:
I worked the 9th FMS, in 1970-1972, Environmental Control, with TSgt Harold Webster and TSgt Frank Davacoto. Best job ever.

Michael Kitchell
Buchanan, MI
mkitch@att.net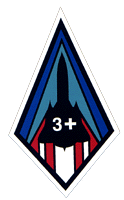 Wed, Aug 7, 2019 8:41am PDT, SSgt Larry Edwards writes:
I arrived at Beale on Dec. 31, 1988. Made three TDY trips to OL-8, and from there went on three A/C recoveries to Utapao. Also served as courier escorting the mission take to Yakota for processing. Worked for a great shop chief TSgt Russ Harvey and with two great Tec Reps Dave Nolte and Jerry Strong.

Larry Edwards
Culver, OR
badbrew@cbbmail.com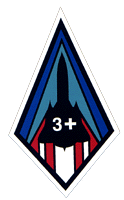 Thu, Aug 1, 2019 9:30pm EDT, TSgt Bernie Ames writes:
Great to be a Habu.

Bernie Ames
Sherrills Ford, NC
Semabe54@aol.com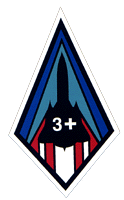 Fri, Jul 5, 9:28am PDT, MSgt David M. Bail writes:


Donald Adams has passed away.


CMSgt Donald (DOC) A. Adams has passed away. I was assigned to the 456th AMS ARC-50/ARN-90 Special Projects Shop at Beale AFB, CA from 1970 to 1974. I first met 'DOC' through my brother-in law Ken Richardson. I also worked with him while TDY to the T-Hanger Comm/Nav Shop at Kadena. I'll always remember him as a great friend and great Supervisor in the 9th AMS. My prayers go to his family.

Don's Obituary can be found at www.torbertfuneral.com.

David Bail
Temecula, CA
bdavid662@aol.com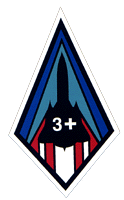 Thu, Jul 4, 10:51pm PDT, TD Barnes writes:


Bob Gilliland has passed away.


The Roadrunners Internationale Association is saddened to announce that Robert J. "Bob" Gilliland (Dutch 51) departed on his final flight this morning, Thursday, July 4, at the Rancho Mirage, California retirement facility where he had been living for several years. He was 93. His death was announced by his son, Robert Gilliland, Jr.

A fellow in the Society of Experimental Test Pilots, Gilliland was awarded the Iven C. Kincheloe Award in 1964 for his work on the Blackbird program. He was named an Eagle by the Air Force Flight Test Historical Foundation in 1998 and received the Godfrey L. Cabot Award established by the Lancaster City Council. Gilliland was awarded the Aerospace Walk of honor for his distinguished aviation career marked by significant and prominent achievements beyond one specific accomplishment. Recognized for his pioneering work in developing an aircraft that emerged as a potent intelligence-gathering weapon during the last quarter-century of the Cold War, Gilliland was inducted into the National Aviation Hall of Fame in 2017.

A Celebration of Life will be announced on the Roadrunner website when the date, time, and venue becomes known. http://roadrunnersinternationale.com/gilliland.html

TD Barnes
Henderson, NV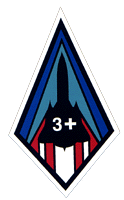 Sun, Jun 23, 2019 12:47am CDT,
TSgt James R. Hall Jr. writes:
I was always in awe of the BlackBird and I still am to this very day. It was indeed an honor to be a Security Policeman and part of the team who provided her security.

James Hall Jr.
Phenix City, AL
halljames7@att.net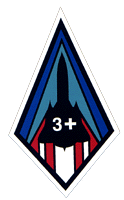 Thu, Jun 6, 5:18pm EST, Tony Landis writes:


Ben Bowles has passed away.


"Lieutenant Colonel Ben Bowles has passed away. January 14, 1932 - June 1, 2019. He was the first SR-71 pilot to reach 900 hours. He was awarded the Distinguished Flying Cross for saving SR-71 #960. We extend our deepest sympathies to his family. Ben was an American hero."

The greatest generation is disappearing way too fast.

Tony Landis
Avon, IN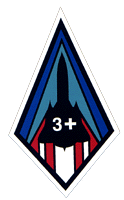 Thu, June 6, 12:49pm PDT, TD Barnes writes:


Jacob Kratt has passed away.


The Roadrunners Internationale mourn the final flight of Col. Jacob Kratt, Jr. of Spokane, Washington. 3 February 1925 – 28 April 2019

In 1951, the US Air Force had accepted the F-84 as a first-line combat aircraft. Because of the urgency of the Korean War, there was no time to ship F-84s by an aircraft carrier. Jake Kratt and others led mass flights of F-84s across the Pacific Ocean to Korea, using the sextant. Kratt, later a CIA U-2 pilot in Detachment A, shot down 2 MiGs and a Yak-3 while flying the F-84 in Korea.

The Roadrunners remember Jake for his flying for the Central Intelligence Agency. In 1955, Jake Kratt, Bruce Grant, Glen Dunaway, and Hervey Stockman, now flying for the Central Intelligence Agency, CIA, met John Raines from CIA security at the Brown Derby in a hotel on Hollywood and Vine in Los Angeles. From there, they went to the Lockheed Air Terminal in Burbank where they boarded a C-54 for their first flight to Area 51 in Nevada where they met Marty Knutson, Wilburn Rose, and Carl Overstreet already in place as U-2 Detachment A.

On 14 April 1956, Flying west over the Mississippi River at the Tennessee border, Jake Kratt's U-2 experience a flame out. Six hundred miles later, he experienced another, becoming the pilot of the first off-test site flameout landing at Kirtland AFB near Albuquerque, New Mexico. Kratt's U-2 flight covered over 900 miles, including more than 300 by gliding.

Deployed to England ad Detachment A, On 2 July 1956, Jake Kratt flew Mission 2009 over Eastern Europe, heading south from Wiesbaden across Austria into Hungary. Kratt flew past Budapest and turned south flying along the Yugoslav border. The route extended across Bulgaria to the Black Sea back to Wiesbaden, making it a 7-hour sortie.

TD Barnes
Henderson, NV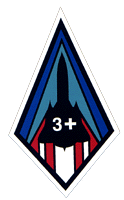 Tue, May 14, 2019 7:40pm EDT,
Sgt Danny Grattan writes:
I was a crew chief on the 135's from 1966 to 1970, made many trips across the pond in support of the 71's. This was the best time of my life, thanks for keeping this site going.

Danny Grattan
Long Island, NY
dgrat100@gmail.com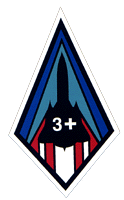 Tue, May 14, 3:31pm PDT, TD Barnes writes:


Ray Haupt has passed away.


We just received word that U-2 Brother Ray Haupt (solo Feb 1957) took his final flight West.
He had been in hospice for just about two months. A great guy with a long background in the U-2 and SR-71.

TD Barnes
Henderson, NV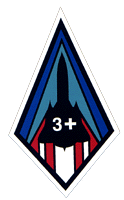 Fri, Apr27, 1:01pm PDT, Civ Michael Czarnecki writes:


Matthew Czarnecki has passed away.


My brother MSgt Matthew F. Czarnecki (USAF, Ret.) was a Maintenance Crew member on the SR-71 in the USAF. Sorry to say that he passed away and I am his brother, Michael Czarnecki who wishes to help his surviving wife and daughter collect memories/photos of his life.
Matthew retired when attached to Beale AFB and settled in Petaluma California. His daughter Tracy received from him a SR-71 ring that was carried onboard during the SR-71 Speed Run Record. The Czarnecki Family is in the process of gathering any memorabilia in the public domain of this part of his life for a Celebration of Life Memorial sometime in June near his birthday, he would of been 79.
If anyone could assist the Czarnecki Family in any way to help us gather information about his time associated with the SR-71 it would be greatly appreciated.

Mike Czarnecki
mikeczar@me.com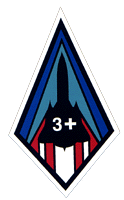 Fri, April 19, 10:05am PDT, TD Barnes writes:


Billy O'Neal has passed away.


Billy O'Neal passed away on Sunday, April 14. His son posted the following on Facebook:
It is with a broken heart and lots of tears that I let you all know that my father passed away on Sunday. He is now with my Mom in Heaven which is all he wanted....I will miss the stories about his military career on the SR-71 and his trips to Korea and Okinawa. The reminders with his memories of our time in Beale Air Force Base and Hahn West Germany.

TD Barnes
Henderson, NV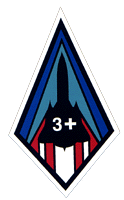 Sun, Apr 7, 2019 7:00pm PDT,
Sgt John Peterson writes:
I was a J-58 mechanic in the jet shop from 1986 to 1990. I am so proud to have been a part of the SR-71's history. I would love to hear from any of my old co-workers. Ssgt. Wayne Stephans...you out there? Pamela Henderson? Crispy Critter? Natalie, Thrash, Turner, Pete, Wendell, SSgt. Lorrimore and Crawford? SSgt. Conod? Anyone from that time in life feel free to drop me a note!

John Peterson
Monterey, CA
jplocal104@gmail.com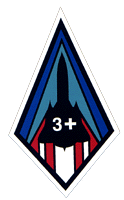 Thu, Mar 28, 2019 4:12pm PDT, SrA Ronald Lostica writes:
In 1980 Beale AFB, CA was my first assignment and was fortunate to be assigned to the 9TH FMS Hydro Shop. I want to thank everyone that I worked with that worked in 9th FMS 1980-1984.

Ronald Lostica
Fairfield, CA
rglsotica@gmail.com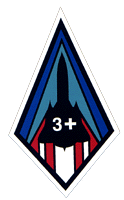 Sun, Mar 24, 9:40pm EDT, Maj Robert Rieser writes:


Stanley Knight has passed away.


Stanley Knight passed away Wednesday 13 March 2019. I was privileged to work with Stan in the 1980s at RAF Mildenhall where he played a key role as our civilian expert keeping the TEOCs ready for each mission. Stan was the man we could count on to troubleshoot any camera anomalies. Stan was top notch. He could be counted on to expend that extra effort to ensure mission success. I will miss his sense of humor and his friendship.
Here is a link to his obituary:
https://obittree.com/obituary/us/indiana/bloomington/the-funeral-chapel/stanley-knight/3775663/index.php

Robert Rieser
Falls Church, VA
barcroftkayaker@aol.com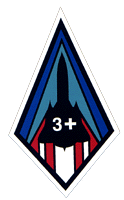 Mon, Mar 4, 2019 5:59pm CST, MSgt Menko Christoph writes:
Already looking forward to the June 2019 Blackbird Reunion in Sparks/Reno Nevada. At the same time, I'm anxious to know who from my former co-workers (primarily 9 AMS) are planning to attend this year's get-together? Feel free to contact me anytime at 636-447-8539. Cheers aka "Prost".... Habus ueber alles...

Menko Christoph
St. Peters, MO
menko_christoph@yahoo.com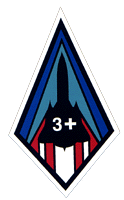 Sun, Feb 24, 2019 9:54pm PST, MSgt Jerry McKern writes:
Ran Jet engine shop and flight line engine battle from 1991 to 1995. Looking for maintainers who live in Oregon.

Jerry McKern
Keizer, OR
jerrymckern@yahoo.com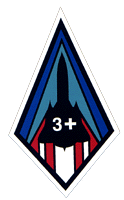 Fri, Feb 4, 3:44pm PST, Sgt Richard J. George writes:


Larry Hart has passed away.


I would like to inform you that Larry B. Hart, 70, from East Haven, CT passed away on January 30, 2018. He was stationed @ Beale AFB and worked in hydraulics. We actually got in contact through this site, years back.

RJ George
Dallas, OR
crazyolmoon@sbcglobal.net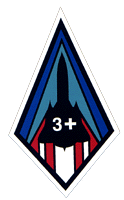 Wed, Jan 16, 2019 7:42pm PST, Civ Steve Bolton writes:
Chair of the National Air Force Museum of Canada. Follower of blackbird info and stories.

Steve Bolton
Trenton, Ontario
boltonsteve0@gmail.ca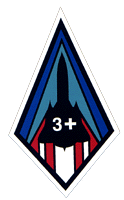 Fri, Jan 11, 6:13pm EST, Tony Landis writes:


Reg Blackwell has passed away.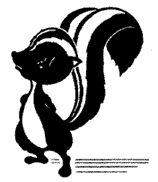 If you have worked directly with the SR-71 or U-2, you may qualify to join the Blackbird Association. Pilots, Maintenance Support Personnel, Contractors and PSD support are examples.
Do you meet the following criteria established to join the Blackbird Association?

1.You must have been Directly Associated with the SR-71, U-2 Programs. Being stationed where the Blackbirds were operational does not qualify. We have received numerous requests to join the Association by personnel that do not qualify, for example CBPO, Supply, Etc. Certainly these personnel contributed indirectly to the programs but remember the qualifications states: "Directly Associated".

2.The Blackbird Association is Not a Locator Service!
Questions directed in this area will be ignored. If you wish to try and locate a former member you may search this page you are on to see if the individual has left a message.

3.When you contact Jack Madison the first time:

You MUST include "Blackbird Association Membership" in the subject line

Your Name and Affiliation with the Blackbirds (SR-71 or U-2).

Your Complete Home Mailing Address. Please ensure the address is correct in all aspects. Sending just your E-Mail address is not sufficient.

Email you Blackbird Association application to:

Page #38 of the SR-71 Blackbirds